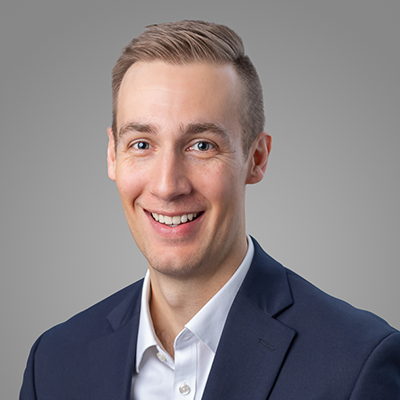 Jared Young
Chief Mergers and Acquisitions Officer
Jared Young joined G&A Partners in 2022, following G&A's acquisition of Employer Advantage, an HR services firm headquartered in Joplin, Missouri. Jared served as President & CEO of Employer Advantage and led the company to record growth in the years leading up to the G&A transaction. In his role at G&A, Jared takes the lead in G&A's efforts to grow through strategic transactions.
Before his time at Employer Advantage, Jared worked as a corporate attorney at a major law firm in Washington, DC. He holds a bachelor's degree from Brigham Young University and a law degree from Harvard Law School.
Outside of work, most of his time is focused on his wife and five children and his church service, but he also likes to squeeze in some cycling, reading, and basketball when he can.