It took a pandemic to nudge some businesses online, but now that they're here, there's no stopping the digital transformation that has taken hold of our business landscape. Most of it has been driven purely by market—and employee—demand.

We've assembled nine ways owners of small and medium-sized businesses can adopt scalable and intuitive HR technology solutions to drive their success forward.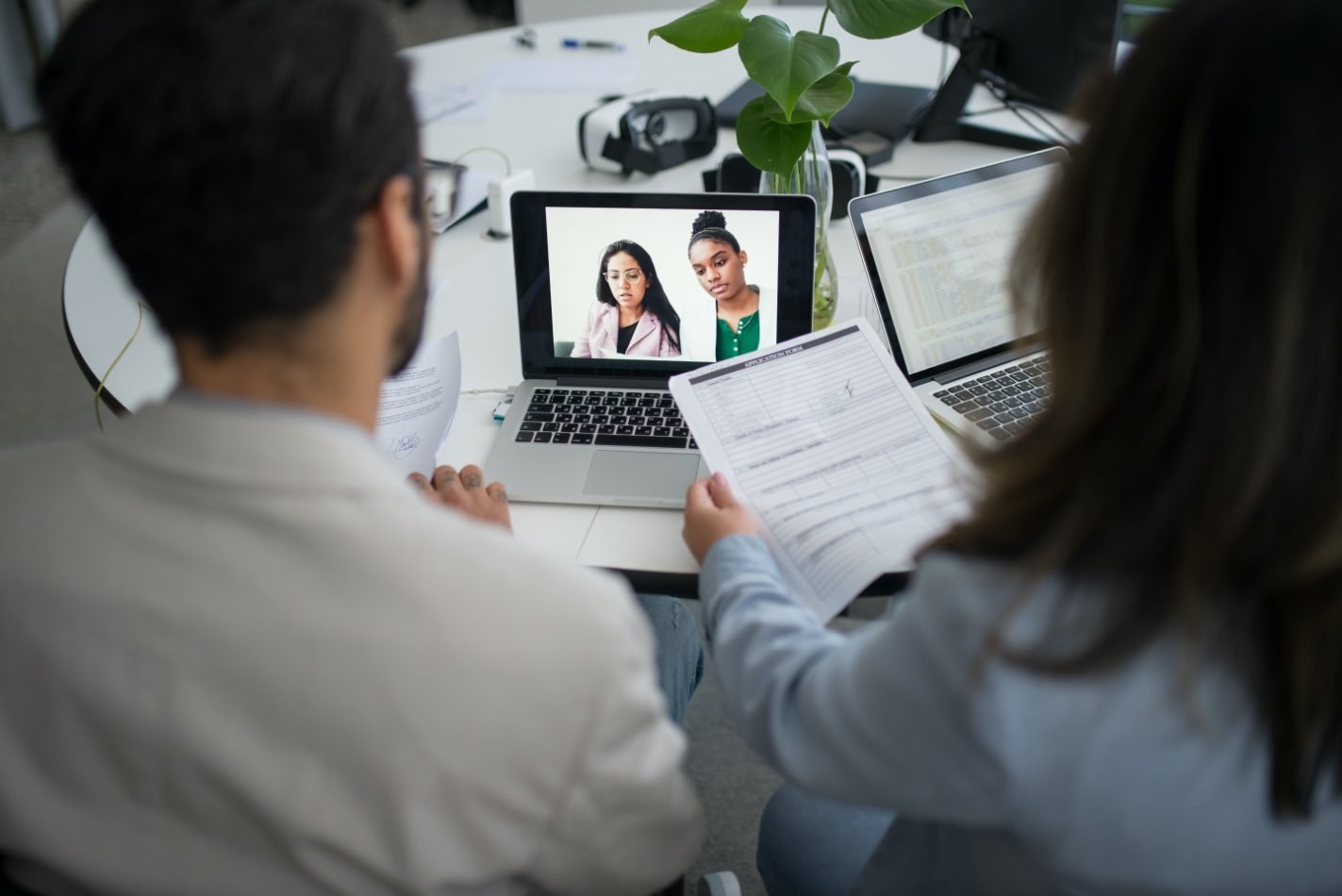 1. Recruiting
Expand Your Hiring Options While on a Tight Budget and Busy Schedule
Recruiting went almost completely virtual during the pandemic for health and safety reasons, and it appears that the trend has become the norm. Online recruiting tools can streamline your recruiting processes, minimize costs, and provide access to a global talent pool. Many companies are turning to recruitment process outsourcing (RPO) groups that can quickly locate qualified candidates, search through hundreds of resumes, screen skills and qualifications, and easily communicate and schedule interviews through their platform so all that is left for the employer to do is to conduct the interviews and make a hiring decision. G&A Partners offers this service, which uses an Applicant Tracking System (ATS) to do the heavy lifting associated with finding the candidates.
2. Onboarding
Welcome New Hires with Open Arms, Not Red Tape
Energize your new-hire process by cutting out time-intensive paperwork and laborious set-up processes. Taking your employee onboarding program online streamlines new-hire procedures and eliminates the need for paper-based processes by providing new team members and their managers with online access to employment forms, benefits information, and more. Your employee's first day—in person or virtually—is focused on meeting new team members and exploring their new role.
3. Time, Attendance, and Payroll
Streamline Your Business with Automated Processes
If you are shifting to a hybrid workplace or flexible scheduling, you need processes that accurately track employees' time—in the office and remotely—as well as electronic payroll options. With automated time and attendance and payroll technologies, you can ditch paper time cards in favor of automated timesheets with overtime tracking, ensuring error-free payroll processing with advanced reporting and employee records storage tools.
4. Benefits Administration
Empower Employees with Online Enrollment Options
Your benefits package may be evolving due to employees requesting more health and wellness options. This could complicate an already complex benefits-enrollment process that involves educating employees, conducting open enrollment, and entering employee elections into carrier systems.
An online benefits-enrollment system can save your team valuable time, help minimize mistakes, and empower employees with the following features:
Online access to the enrollment system
Educational resources that explain your company's benefits offerings and allows plan comparisons
Access to benefits experts for assistance and information about coverage options and enrollment
5. Training
Adapt to Employees' Diverse Professional Growth Needs
Our increasingly remote work environment demands innovative training techniques that deliver professional growth programs where employees are, and when they need them. More than ever, talent management is key to employee engagement and retention. An online learning management system (LMS) offers a comprehensive and cost-effective solution that gives you access to thousands of timely and current training courses and allows you to assign, track, and report on employees' progress.
6. Performance Management
Track Employees' Progress and Encourage Professional Growth
Whether working in the office, remotely, or a combination of both, your employees need coaching, feedback, and encouragement to feel like valued team members. An online performance management tool lets you streamline your review process and set, track, and manage performance goals. You can also configure custom workflows for your employee-review process and access tools that enhance your company's succession planning and promotion efforts.
7. Workplace Safety/Risk Management
Give Workers Immediate Access to Updated Safety Guidance
For many employers, the definition of "workspace" expanded during the pandemic to include employees' home offices and other remote work locations. With the help of workplace safety experts, you can develop and implement policies and procedures that promote a safe and healthy workplace wherever your employees work, and make sure your company is aware of important federal, state, and local laws and guidelines. In addition, these experts can help you coordinate getting your safety manual(s), employee handbook (if you have one), and emergency management plan online so they are readily accessible to employees.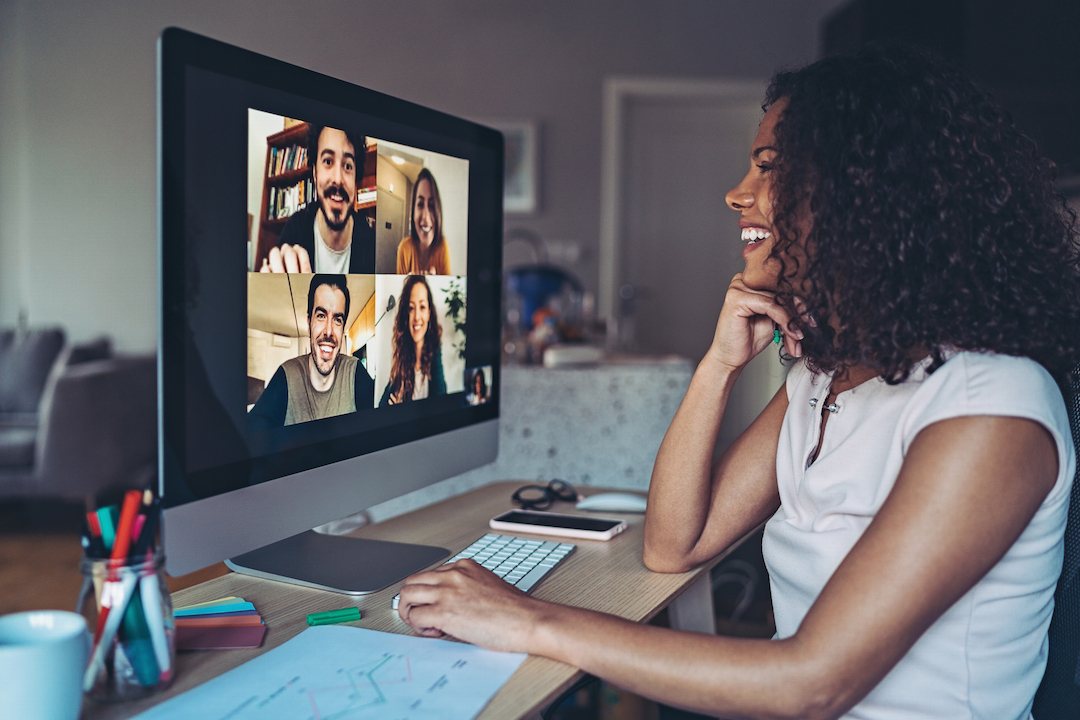 8. Hybrid Workplace Program
Implement Online Tools that Support Remote and Onsite Teamwork
If your company is transitioning to a hybrid or remote-first workplace model, the effective implementation of technology is instrumental to your employees' and your organization's success. For example, remote work requires adequate office workspace and equipment, dependable internet access, and state-of-the-art communications technology that enables remote teams to connect and align on projects and tasks. Your company may also need to adopt technology and online systems that address the needs of employees who are in and out of the office, such as video conferencing equipment, a conference room booking system that facilitates the scheduling of in-person and virtual meetings, and "flex desking," which allows employees to share desks—or book desks—according to their hybrid work schedules.
9. Employee Communications
Drive Employee Engagement with Interactive Digital Strategies
Your company likely adopted virtual meeting tools and digital platforms to continue workflows and enable collaboration during the pandemic, so consider using these to develop and strengthen your employee engagement efforts. Create and implement a digital communications plan that details how your business will share information with employees, how you will receive feedback, and the resources available to help them navigate their environment.
Additional online communications techniques you can use to drive employee engagement include:
Providing regular email updates from the executive team
Conducting regular management check-ins that include time to "catch up"
Holding team meetings via teleconference
Providing a place where employees can go to find answers to their questions
Using tools like online group chats and arranging virtual "lunch breaks" to encourage productivity and social interaction
How G&A Can Help
G&A's WorkSight technology platform—a customized and cost-effective HR management software solution—is an integrated, user-friendly HR software platform that can adapt to your needs.
It features:
Single sign-on (SSO) access to best-in-class software solutions
Easy-to-use employee and manager self-service features
The ability to set manager security access based on client preferences
HR payroll software with 24/7 access to reports with on-demand insight into workforce trends
Intuitive workflows for daily employment-related functions
The latest technology to ensure sensitive employee and business data is secure and protected
Contact one of our trusted business advisors to learn more.