Employers Forcing Job Applicants to Hand Over Facebook Passwords
What Employers Are Doing
In the past few months, an increasing number of employers have been demanding access to job candidate's social media pages as a requirement in the application process. Facebook has seen what it calls a "distressing increase" in the number of people being asked to give employers their passwords over the past few months.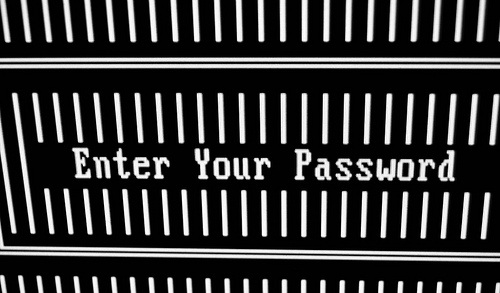 Facebook's Response
Facebook's Privacy Officer, Erin Egan, said Friday, "This practice undermines the privacy expectations and the security of both the user and the user's friends. It also potentially exposes the employer who seeks this access to unanticipated legal liability."
She further noted that the practice "…may cause problems for the employers that they are not anticipating. For example, if an employer sees on Facebook that someone is a member of a protected group (e.g. over a certain age, etc.) that employer may open themselves up to claims of discrimination if they don't hire that person."
Egan concluded her statement (posted on the Facebook and Your Privacy Page) by saying that the company is willing to take legal action against companies that require job applicants to share their Facebook passwords or to "friend" managers in the organization so they can access posts and pictures on the applicant's profile. She cited the fact that it is already against Facebook's terms of service to share passwords with anyone.
Lawmakers Take Action
Two US Senators, Democrats Charles Schumer and Richard Blumenthal, have asked the Justice Department to investigate whether companies who require applicants to hand over confidential passwords are in violation of federal anti-hacking laws. They also said that they will ask the EEOC to investigate the practice as well, stating that it "may be used to unlawfully discriminate against otherwise qualified applicants."
What's Next
Unfortunately, the law has not caught up to the digital age. It will be up to the courts to decide if Americans possess a reasonable expectation of privacy online when they have social media profiles that are only accessible to approved "friends". For now, the legality of the practice remains unclear.
This topic will be discussed in-depth during G&A Partners' next webinar, "Living With Social Media in the Workplace". Join us on Wednesday, March 27th to hear from HR Advisor Rebecca Regard. If you miss the webinar, a recording will be posted at the link above for your convenience.
To read more about this topic, please see these resources:
Bloomberg News: Lawmakers Call for Facebook Password Probe
CNN Tech: Facebook speaks out against employers asking for password
FoxNews: Senators call for federal probe over employers asking for Facebook passwords

Facebook and Your Privacy Page
Photo Source: Flickr