Have You Thanked A Client Lately?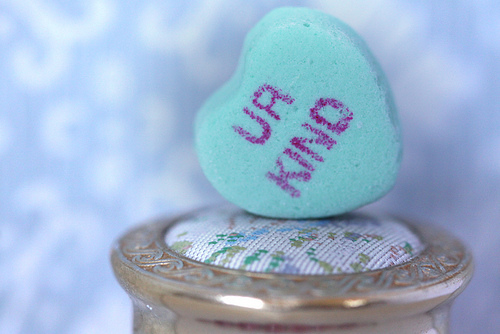 Think about the last time someone made you smile or laugh; felt pretty great, right? Was it someone you work with? A vendor? A colleague or person you do business with? Regardless of who it was, everyone knows that a genuine nice gesture goes a long way. A key to this is the "genuine" part.
What's It All About?
Whether you just want to tell your clients, "Hey, I appreciate you!" or "I'm sorry for a mistake," we've got a great list of examples that can jump start your brain. Doing something nice doesn't have to be expensive or cost anything at all (it really is the thought that counts).
Flowers
A gesture as simple as a flower or two sent to your client on his or her birthday shows that you DO listen. It's not so much about the flowers as it is knowing what days are important to your clients and keeping up with them with personal touches.
Personal Gesture
Do you have a client that has a thing for motorcycles or dogs? Everyone has a "thing" they collect, favorite activity, favorite flavor or favorite snack (a favorite something at least). Either sending or personally dropping off something as small as a candy bar or even telling them a joke that they would appreciate will definitely bring a smile.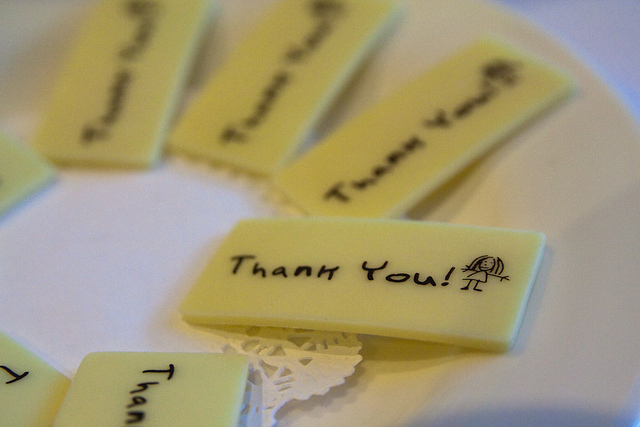 Saying "Thank You"

We all know how far a thank you can go. Instead of not taking the time to thank a client at all, try saying it with pizzazz. Stop by and say "Thank You" in person, send a funny card with a personal message from yourself, or even spell it out on a cake! Be creative and remember – you're thanking them for being your client and just being there. Let them know you appreciate them.
Make Something
Handmade creations are always the most memorable. People know that you took time out of your day to do something special just for them and it feels great! I recommend dropping something homemade off in person or sending a company representative.
Some great homemade items can be pop-up thank you cards, sweets, office accessories, wall art, book ends, painted coffee mugs, name plaques, magnets or stationary. Keep it funny, tasteful and classy and have fun; your appreciation and enthusiasm will show in your work.
Genuine Apologies
I think most people have spoken to a customer service department at one point in their lives and been dissatisfied. For many, this is usually a result of a generic, rehearsed or pre- recorded apology message. It's NOT personal and it makes people feel slighted.
Many times an unhappy customer could care less about a $5 coupon or free toaster for their troubles, all they want is a genuine apology from a real person. Doing this in person is the best option if realistic. If not, just speak to them without all the rehearsed jargon, call them by their names and express your interest to make them happy. This, of course can be done along with some of the other ideas (a neat card, etc) as long as it's sincere.
Great For Any Reason At All
So, even if you feel your customer care is top notch, try finding an excuse to go that extra mile for clients. You can't make everyone happy all the time, but you sure can try and people will notice and follow suit.
(And thanks so much for reading this post! We truly appreciate it.)
Great, big photo thanks to Flickr users totcupcakes, laurenmanning