Signs of labor unrest in the service industry are everywhere. There are longer checkout lines at grocery and retail stores, reduced hours—or even days—of operation at neighborhood restaurants, and fewer movies showing at local theaters. And, perhaps most concerning, an increasing number of service industry employees are striking—or walking off jobs altogether—in protest of insufficient wages and benefits and unsafe work environments.
The collective U.S. labor market has been on a roller-coaster ride since the COVID-19 pandemic began in March 2020, and in the months—and now years since—service industry employers and employees have experienced some of the highest peaks and lowest valleys. When forced to close for months due to COVID-19 mandates, restaurants, bars, retail stores, and entertainment venues furloughed or laid-off many of their workers. Then, when they received the "all clear" to reopen, those same businesses were flooded by consumer demand for their services, and they were left scrambling to rehire workers or recruit new employees to fill vacant positions.
Many employers were surprised that people were not lining up to return to work in the service industry. Some former employees had already found new employment. Some opted to stay home to care for children or family members. Others chose to temporarily exit the job market to evaluate their options. Employers hoped their hiring efforts would eventually pay off, but labor shortages in the service industry continue to be an issue.
According to the latest U.S. Bureau of Labor Statistics Job Opening and Labor Turnover report, the monthly number of people who quit their job reached a pandemic high in November 2021 at 4.5 million. In total, more than 47 million workers quit their jobs in 2021. Almost one-third (1.665 million) of the workers who quit in December were in the leisure, hospitality, and retail industries. In addition, there were more than 2.7 million reported unfilled leisure, hospitality, and retail job openings at the end of December 2021.

"People in traditionally lower-paying occupations—janitors, bus drivers, factory workers, and wait staff—are suddenly being regarded as diamonds by the labor market."
— Ian Siegel, The Labor Shortage Is Creating Unprecedented Hiring Challenges
"Less than two years after 20 million people lost their jobs in one month, those same people are facing a job market that values them more highly than ever—one with 57% more job openings than before the pandemic, lower barriers to entry, better pay, and better working conditions," says Ian Siegel in Barron's "The Labor Shortage Is Creating Unprecedented Hiring Challenges." "People in traditionally lower-paying occupations—janitors, bus drivers, factory workers, and wait staff—are suddenly being regarded as diamonds by the labor market."
It is a time of reckoning for the service industry. Fundamental change is needed to stabilize labor-market conditions and strengthen the industry's long-term employment outlook. It's an industry wide challenge that the efforts of individual business owners will drive.
So, where do you start if you own or manage a business that provides leisure, hospitality, and retail services?
Following is an overview of issues that have caused low morale and frustration in the service industry, along with some proactive steps your company can take to boost employee morale and attract and retain quality employees.

Help Wanted: Workers Want Higher Wages and a Better Work Environment
The service industry is at a crossroads. Workers, who often receive low wages and limited benefits for hard work, say they are tired of doing more for less. Circumstances dictated that they could not work for several months during the pandemic, and many workers spent the much-needed time off pondering a career move out of the industry.
"People's valuation of their own time has changed: Americans are less eager to do low-paid, often dead-end service and hospitality work, deciding instead that more time on family, education, and leisure makes for a higher standard of living, even if it means less consumption," writes David Autor in The New York Times' "Good News: There's a Labor Shortage." "The U.S. doesn't have a job-quantity problem; instead, it has a job-quality problem."
Following are five reasons many service-industry employees are considering alternative careers and how your company can implement some morale-boosting strategies to help convince them to stay.
1. Higher Wages and Better Perks
Traditionally, service-industry jobs garner lower-than-average wages and provide fewer benefits than those in other industries.
According to Forbes' "What Does a Worker Want? What the Labor Shortage Really Tells Us" by Tom Spiggl, the federal minimum wage ($7.25 an hour) has not kept up with inflation. Hence, many service workers who make minimum wage are underpaid compared to those who earned a minimum wage 40-50 years ago.
In a pre-pandemic article published in USA Today—"Workplace satisfaction: Industries with the best (and worst) benefits package"—24/7 Wall Street's Samuel Stebbins and Michael B. Sauter write that in the U.S., only 61% of service-industry workers have access to health-care benefits; 66% receive paid time off for sick days or vacation days, and 25% receive no benefits beyond their wages.

of service-industry workers have access to health-care benefits.
receive paid time off for sick days or vacation days.
receive no benefits beyond their wages.
Employers found it increasingly difficult to fill open positions in restaurants, bars, stores, hotels, and entertainment venues after they reopened in 2020. To curb high employee turnover, many started raising their hourly wages and offering more benefits and sign-on and retention bonuses.
"It has been proven that there is a direct correlation between happy employees and their overall production at work," says Brett Brown, Director of Benefits Administration for G&A Partners. "Employers who offer competitive wages and provide well-rounded benefits can truly create a competitive advantage."
What your company can do now to enhance wages, benefits, and perks:
Review your salary structure and adjust accordingly to reflect today's cost-of-living (consumer price index) and to match—or surpass—your competitors' compensation packages.
Create an employee benefits package if you don't have one. If you do offer benefits, consider increasing your employer contributions and/or employer-paid 401(k) matches.
Offer internal referral bonuses and new hire sign-on bonuses.
Provide team members with education assistance including tuition reimbursement, tuition assistance, and employer-sponsored scholarships.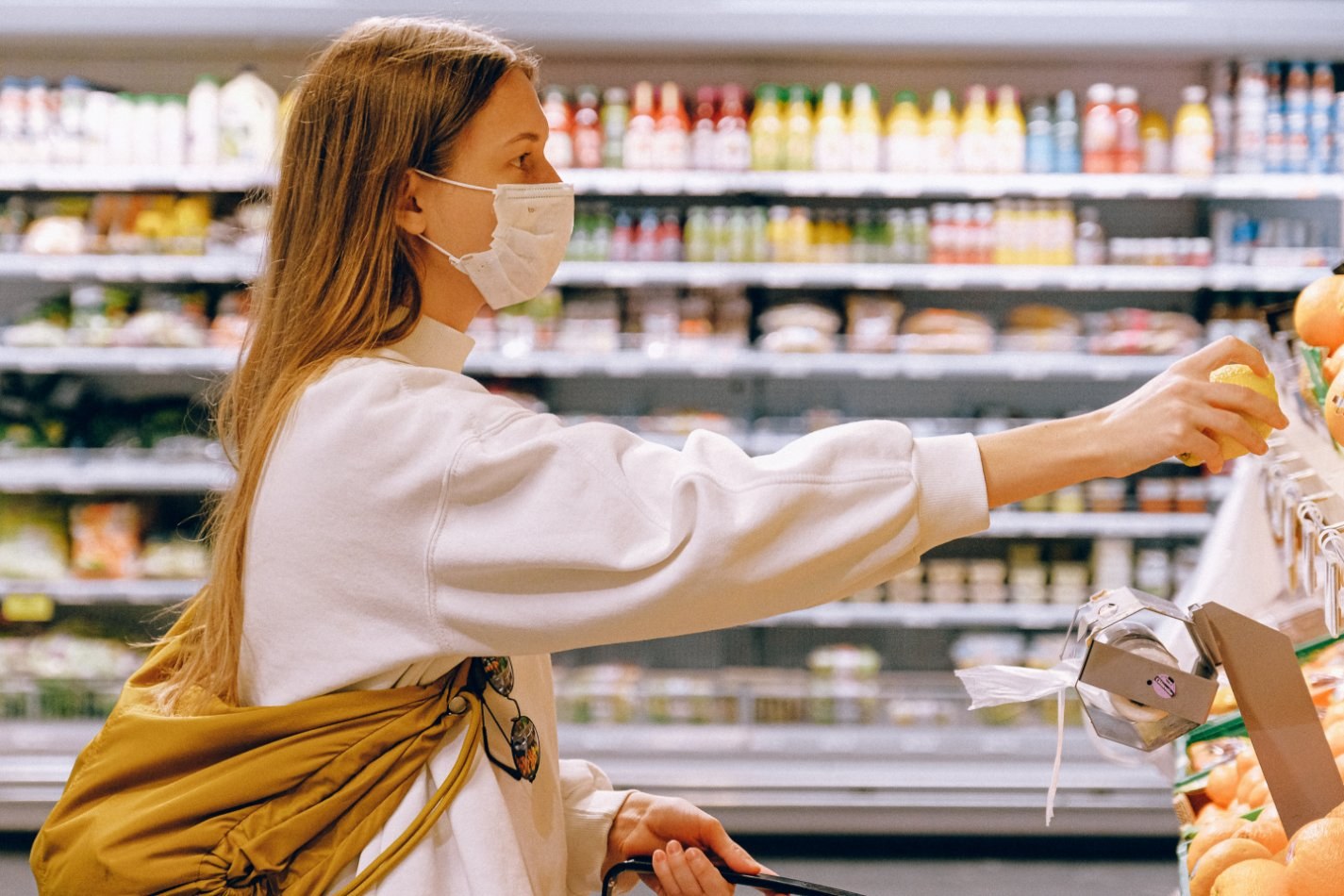 2. A Safer, Healthier Work Environment
Because most service industry jobs are customer-facing, workers are subject to human nature's good, bad, and ugly. The pandemic has introduced additional physical and mental-health-related concerns to the mix. As a result, companies that were not—or are not—enforcing COVID-19 safety protocol or supporting employees who are experiencing elevated stress levels and burnout, have seen some workers walk off the job. Many others have been spurred to consider switching industries.
Black Box Intelligence and Snagajob's "Report: The post-pandemic restaurant employee: Who wants to work and why" examines restaurant-industry workers' concerns about the physical transmission of illness and the emotionally taxing social interactions they face in the workplace. They found the following:
78% of workers say their mental health has suffered recently.
62% experience emotional abuse/disrespect from customers; 49% experience this from managers.
15% say they have been harassed by customers and/or managers/co-workers
65% say they want to keep mask mandates for customers, and 83% say they plan to wear a mask while working to keep themselves safe regardless of business/state requirements.
Because there is an abundance of job openings across industries, many service-industry workers are seeking employment elsewhere instead of returning to a workplace where they don't feel supported. Employers can reverse this trend by focusing more on their employees' physical and mental well-being and demonstrating support for their staff during stressful customer-service situations.
What you can do now to provide a safer, healthier work environment:
Encourage open dialogue about workplace concerns between staff and managers and ask how you can better support your employees.
Show your support for customer-facing employees by intervening in abusive or high-stress situations. Set strict limits, and when customers cross the line, calmly ask that they remove themselves from your premises.
If you ask workers to enforce mask or vaccine mandates, provide them with the support they'll need and ensure they are comfortable taking on this responsibility. If they are not, find an alternative approach to enforcement.
Implement an Employee Assistance Program (EAP), which provides free and confidential assessments, short-term counseling, referrals, and follow-up services to employees who have personal or work-related concerns.
Create Employee Resource Groups (ERGs) that offer workers space within their place of work to support one another and share workday experiences.
Create a company policy that clearly states that harassment will not be tolerated, and reports will be thoroughly investigated. Provide reporting mechanisms for employees, such as anonymous employee hotlines.
Foster a company culture where employees feel safe coming forward to share their concerns.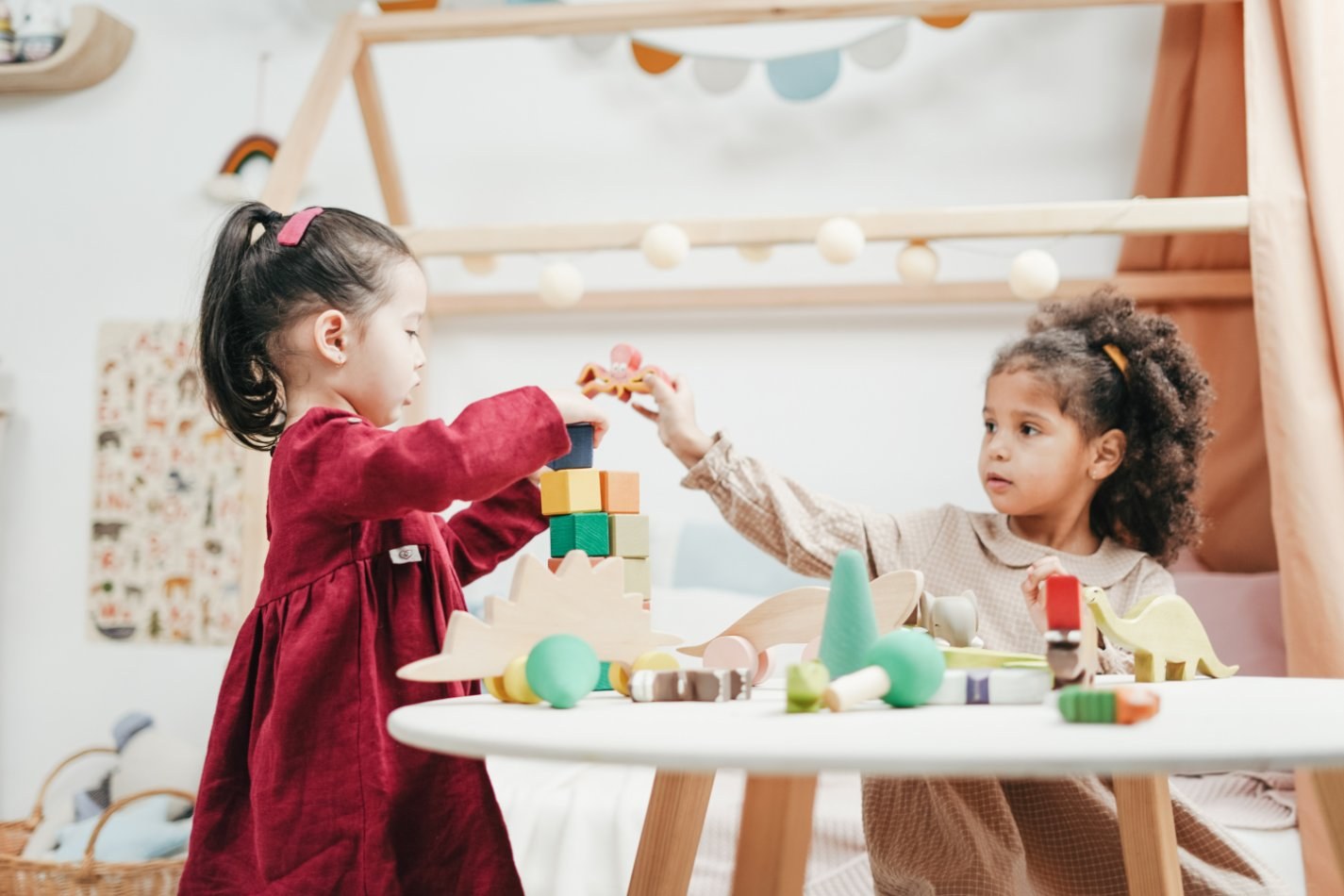 3. Increased Flexibility and Childcare Options
For the most part, schools and childcare facilities have reopened, but parents and caretakers in the service industry still struggle with childcare responsibilities. Unlike many Americans who have worked from home at some point during the pandemic, most service employees don't have that option because their jobs consist of mainly in-person tasks and responsibilities.
According to Snagajob, 35% of hourly workers and job seekers are parents, and 18% of unemployed hourly workers had to leave their jobs during the pandemic to take care of family or children.
"As the pandemic wears on, the lack of affordable child care is perhaps the biggest hurdle to getting people back to work," writes Rani Molla in her Vox/Recode article, "Service workers are getting paid more than ever. It's not enough. Why hospitality employees won't go back to work." "For people in lower income brackets, including those working in leisure and hospitality, paying for childcare can eat up most of their wages, so staying home to watch children is simply a smart financial decision."
Many workers say they would return to a job in the service industry if they were allowed to take time away from work to care for a child or family member, or if their employer provided daycare or after-school-care opportunities.
"As the pandemic wears on, the lack of affordable child care is perhaps the biggest hurdle to getting people back to work"
— Rani Molla, "Service workers are getting paid more than ever. It's not enough. Why hospitality employees won't go back to work."
How you can offer more flexibility and better childcare options for your employees:
Talk to your staff about how your company can help facilitate their childcare responsibilities.
If remote or hybrid work is not possible, consider adjustable shift times, a compressed workweek, customized (flexible) working hours, and job-sharing alternatives.
Offer onsite childcare or partner with a childcare provider. If that's not an affordable option, consider providing employees a childcare stipend.
Recommend a childcare referral service or host a virtual childcare fair for parents to find local resources and solutions.
Offer paid—or unpaid—leave options, including family leave; parental leave; paid time off (PTO)/vacation time; and safe leave, which allows employees to take time off to address their individual needs or those of family members.
Organize family-friendly activities and events that allow employees and families to get together outside the office.
Recognize and respect employees' lives outside of the office and support measures that help create a healthy work-life balance for your team.
4. Professional Development and Promotion Opportunities
The Black Box/Snagajob survey reports that 17% of (formerly) hourly restaurant workers surveyed changed industries in the last year because of a perceived lack of professional development and promotion opportunities. They are searching for employers who will train them, help them achieve educational goals, and offer clear pathways for their career development.
The service industry is a great jumping-off point for young people to learn about responsibility, work ethics, and serving others. It also holds potential for those who want to pursue long-term careers. Industry employers will benefit from getting the word out about available opportunities, where to find them, and how to get started.
of (formerly) hourly restaurant workers surveyed changed industries in the last year because of a perceived lack of professional development and promotion opportunities.
The hotel industry, for example, has incorporated this information in several recent recruiting efforts. In 2021 the American Hotel & Lodging Association (AHLA) and its charitable giving arm, the American Hotel & Lodging Foundation (AHLA Foundation), launched an informational campaign to help fill thousands of open positions in the hotel industry. They enticed new workers and improved employee retention rates by advertising their more competitive pay, flexible scheduling, benefits, and retirement options. They also made sure to outline how their open roles provided transferable skills and opened career possibilities around the globe.
"Hotels are committed to attracting, retaining, and educating individuals for lifelong careers in a growing and vibrant field," says Rosanna Maietta, President and CEO of the AHLA Foundation. "The hotel industry offers 200 different career paths with transferrable skills that allow workers to move across positions throughout the global hotel industry. Through the AHLA Foundation, the hotel and lodging industry supports employees at all stages of their careers by providing professional development workshops, apprenticeships, and academic scholarships. With 80% of entry-level workers eligible for a promotion in less than one year and 50% of hotel general managers starting in an entry-level position, the hotel industry creates plentiful opportunities for upward mobility."
How you can step up your organization's professional development and promotion opportunities:
Formulate clear and transparent career paths and succession plans for your employees.
Encourage their career progress and provide regular feedback through one-on-one meetings, performance appraisals, and training programs.
Ask employees what they want to achieve in their role—and with your organization—and then help them map out a pathway to grow in their chosen career.
Take time to learn about each team member's strengths and weaknesses and create a job strategy around those traits.
Identify and promote training opportunities.
Create apprenticeship programs, which combine on-the-job learning with related education to help employees advance.
Award employee development and academic scholarships to demonstrate your company's long-term interest in your employees' future.
Develop mentoring circles within your team and organization, and consider reverse-mentoring opportunities where younger employees mentor older employees on the latest technologies.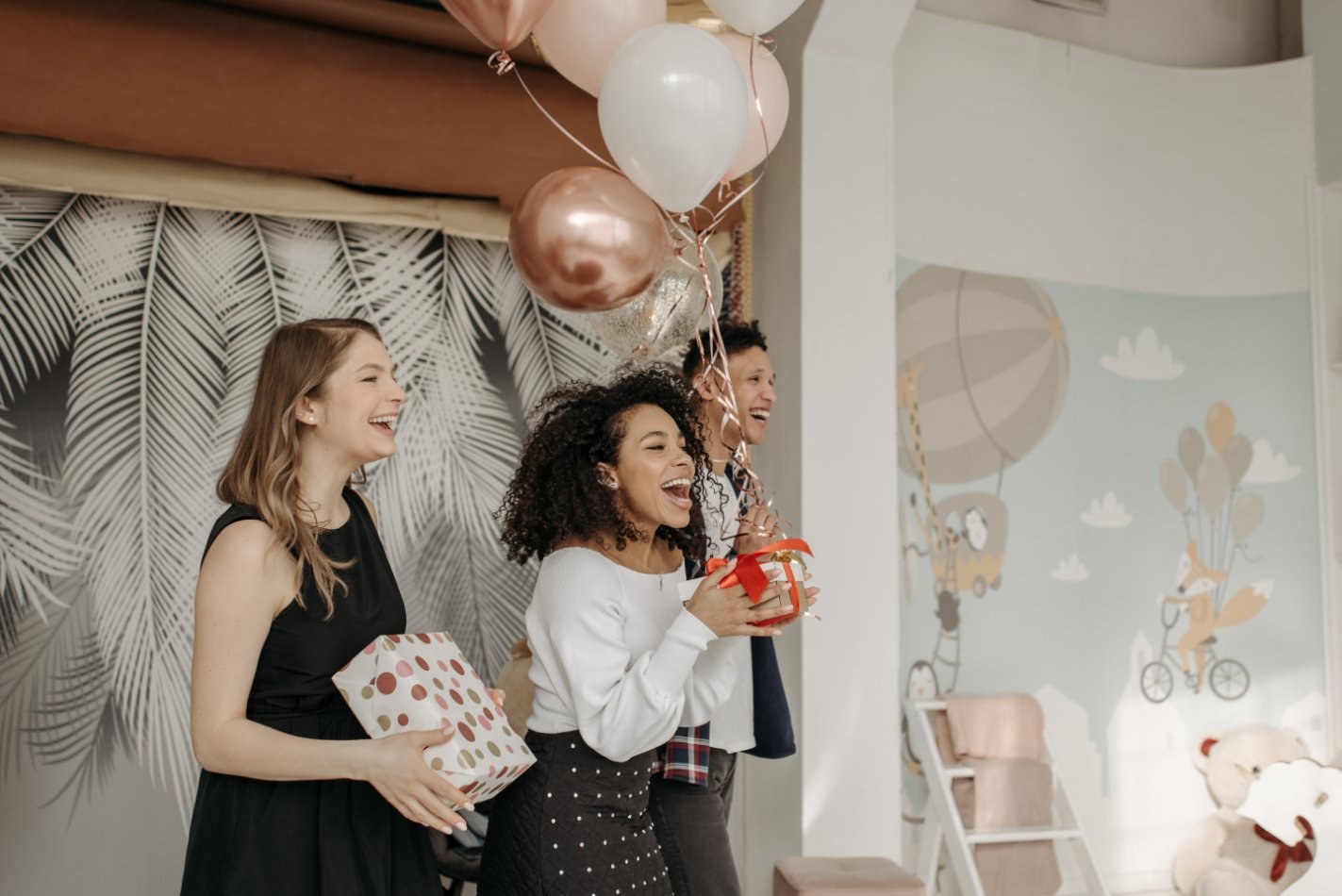 5. Workplace Empowerment and Employee Recognition
Throughout 2021, thousands of U.S. workers went on strike, demanding better pay and benefits and improved working conditions. The collective outcry culminated—but did not end—in "Striketober" (October 2021), when 10,000 United Auto Workers walked off the job at 14 John Deere plants, 1,400 Kellogg workers protested the company's proposed two-tier pay system, and 2,000 Catholic Health hospital employees went on strike over staffing and wages. A majority of those who picketed were union members, but many nonunionized workers walked out at supermarkets, retail stores, and fast-food restaurants.
Further fueled by leverage provided by the current "employee market," workers continue to raise their voices and demand to be heard. Strikes and protests illustrate their collective discontent with industry practices, while resignations (or quits) are a way for individual workers to protest specific workplace conditions.
According to Cornell Industrial and Labor Relations (ILR) School's Cornell ILR Labor Action Tracker, which uses social media and Google alerts to track strikes and protests in the U.S., there have been 1,094 strikes and labor protests (and counting) since January 1, 2021.
"The pandemic disrupted a lot of the status-quo and labor-management relations in a way that only happened, I think, three times in the 20th century—after both of the World Wars and during the Great Depression," says Joseph McCartin, a history professor at Georgetown and director of the Kalmanovitz Initiative for Labor and the Working Poor in an interview with National Public Radio (NPR). "When the status quo gets upended, it changes workers' expectations ... A lot of people sacrificed a lot in the past year—the essential workers, for example. And yet they're looking at a labor market that they feel like still doesn't reward them as they feel they ought to be rewarded."
How you can empower workers and improve employee engagement:
Create a work environment where your employees feel comfortable talking openly and honestly with you and your leadership team.
Host team-building activities and encourage your employees to find an employee resource group they identify with so they will feel a stronger sense of belonging, which in turn will improve their employee experience.
Communicate often and in various ways with employees and encourage them to ask questions and share feedback. Use employee surveys to gather insights and measure employee engagement in your workplace.
Create a rich employee recognition program. It demonstrates how much you value their efforts, and it can significantly impact employee engagement and improve job satisfaction and office morale.
Celebrate work anniversaries and other important milestones to boost team morale and show employee appreciation.
Watch for signs that your company culture is flagging and take proactive steps to reverse course by seeking input from your employees and proactively making improvements that reflect their suggestions and your company's mission and goals.
Create a forum for leaders and employees to come together and discuss issues, share ideas, and support each other's efforts.
How G&A Can Help
G&A Partners offers access to HR experts with years of experience helping businesses develop their employees, improve their workplace cultures, implement new HR processes and procedures, and more. Schedule a consultation with one of our trusted business advisors to learn more.