A Conversation About Executive Burnout
What happens when leaders burn out?
A deeper dive into the phenomenon of executive burnout.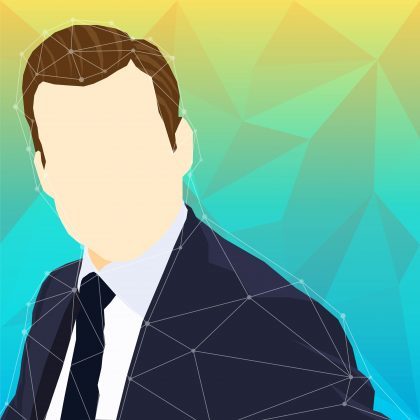 Back in March, Johnson & Johnson caused a bit of a media sensation when it launched its Premier Executive Leadership program, which is specifically designed to combat executive burnout. The reason for all the hubbub? The program's $100,000 price tag.

What is executive burnout?
While senior executives have some of the highest risk of suffering from employee burnout. it's important to note that burnout can manifest in employees at any level of an organization. In fact, in industries like health care, those most likely to suffer from burnout are those on the front lines (EMTs, nurses, doctors, etc.).
Characterized by exhaustion, a lack of motivation and feelings of ineffectiveness or frustration, burnout is a condition caused by chronic and prolonged stress that leads to reduced efficacy and productivity within the workplace.
According to research by the CEB, nearly half of C-suite executives hired from outside their organizations fail within the first 18 months of starting their new jobs. Add to that stress the travel, the never-ending stream of calls and emails, the inability to ever really "unplug" from the business, the pressure of feeling responsible for the entire workforce, and it's really not hard to see why so many executives fail so quickly.
Torrence Freeman, an HR Generalist with G&A Partners, spoke with Chris Dyer of the Talent Talk Radio Show at the end of April to discuss the topic of executive burnout in more depth.
What causes top executives to burn out?
"I think a lot of the times when executives get in those roles and they start taking on so much and they start feeling like they're not successful, they feel like the people beneath them are constantly demanding more and more, so what they're giving them isn't adequate," Freeman said. "And that can pretty easily lead them to burning out and checking out of the company itself and going through the motions and not feeling engaged."
What are some ways leaders can avoid falling victim to executive burnout?
Setting some boundaries for "work time" and "personal time.""First and foremost… you can't be a workaholic. [Executives] have to realize that they've got to step back every once and awhile."
Not promising too much in too little time. "Whenever [executives] are making promises or deadlines to employees, they need to be reasonable. I think sometimes they get caught up in trying to give their employees the best, the fastest, so then they're hitting these deadlines and they have nothing to give their employees."
Learning to say no."Staying organized in whatever way they find [works for them]… If you already know what you have coming, you know you can't take on that extra project; and if you do, [you know] you're going to be overburdened."
Listen to more of Torrence's conversation about executive burnout with Chris Dyer here!
(NOTE: Chris' conversation with Torrence is in the second half of the show, starting at 23:40.)