2022 Employment Law Update: Returning to Convention in an Unconventional World
Webinar Recap
Navigating America's complex employment law landscape takes a steady hand and a solid commitment to compliance in the best of times. Add to that a global pandemic, political transition, and challenging labor market conditions, and organizations of all sizes – and in various regions – are struggling to keep up with the changes coming at them in 2022. In G&A Partners' latest webinar, "2022 Employment Law Update: Returning to Convention in an Unconventional World," Alexis Knapp, Employment Law Attorney for Littler Houston, provides a comprehensive summary of the Biden Administration's impact on labor and employment law and proposed legislation, how labor-related agencies are dealing with new mandates and increased workloads, and pandemic-related labor and employment issues employers should keep a close eye on moving forward.
"President Biden committed to being the strongest pro-labor president the U.S. has ever seen, and most will agree that he and his administration have held true to that commitment so far," says Knapp. She cited several examples of movement in his pro-labor agenda from the March 2022 "State of the Union" address, including strong support for the Protecting the Right to Organize (PRO) Act, which proposes more than 50 changes to the National Labor Relations Act (NLRA), and his push for national paid family and medical leave and a boost to the federal minimum wage.
Knapp is board certified in labor and employment law by the Texas Board of Legal Specialization and a Senior Professional in Human Resources (SPHR®) and packs extensive legislative and labor law insights and updates into this webinar, including:
How HR 4445 - the "Ending Forced Arbitration of Sexual Assault and Sexual Harassment Act of 2021" – amends the Federal Arbitration Act (FAA) to bar pre-dispute arbitration agreements that preclude a party from filing a lawsuit in court involving sexual assault or sexual harassment.
The Biden administration's plan to change the Department of Labor's Fair Labor Standard Act (FLSA)'s overtime exemptions and salary threshold for exempt employees.
How COVID-related lawsuits are changing the way employers deal with vaccine mandates and other COVID safety protocols, and what federal agencies such as the Occupational Safety and Administration (OSHA) are doing in response.
What companies should do with "wandering workers" - employees who work remotely from locations throughout the country – to ensure they comply with varying local and state taxes requirements and labor regulations.
Recommended strategies for leave and accommodation requests considering employees' changing expectations and evolving, long-term COVID protocols in the workplace.
You can access the full webinar recording below. It has been pre-certified by the Human Resources Certification Institute (HRCI) and The Society for Human Resource Management (SHRM) for one hour of HR general recertification credit. To earn HRCI recertification credit, you must watch the video above in its entirety and follow the instructions to request your credit. Also, check out G&A Series: Navigating the Complex Labor Law Landscape for additional information about labor-related agencies, laws, and practices.
If you have additional questions after viewing the presentation or need help tackling your HR needs, let's talk soon. For other resources, go to G&A Partner's website and submit questions to info@gnapartners.com.
ABOUT US
G&A Partners is a leading professional employer organization that offers world-class HR services and a team of experts who can help you navigate employment issues and initiatives such as recruiting and retention. Please schedule a consultation with one of our knowledgeable business advisors to learn more.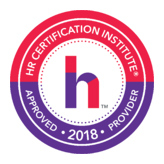 HR Certification Institute's® (HRCI.org) official seal confirms that G&A Partners meets the criteria for pre-approved recertification credit(s) for any of HRCI's eight credentials, including SPHR® and PHR®. For more information about certification or recertification, please visit hrci.org.

G&A Partners is recognized by SHRM to offer Professional Development Credits (PDCs) for the SHRM-CP® or SHRM-SCP®. For more information about certification or recertification, please visit shrmcertification.org.
The use of this logo is not an endorsement by the HR Certification Institute of the quality of the program. It means that this program has met the HR Certification Institute's criteria to be pre-approved for recertification credit.