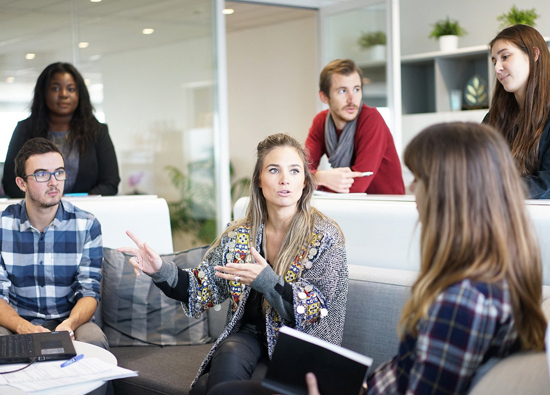 Boost employee engagement and your bottom line.
Your organization's success is tied directly to the quality of service you provide. And great service starts—and ends—with a great team. When you choose to outsource your HR needs with G&A, you tap into a network of trusted experts, tools, and comprehensive HR services that help you recruit your top candidates, avoid turnover, meet state and federal regulations, and provide top-rated benefits.
Payroll
Our reliable payroll solutions let you focus on service first.
G&A's comprehensive payroll administration technology and services are designed to fit your unique needs – giving you more time to focus on growing your business and taking care of your employees.
Health Insurance & Benefits
Build a better benefits package and a healthier team.
With an affordable, Fortune 500-level benefits package, you can attract and retain top talent.
HR Management
Develop and implement meaningful policies and best practices.
Get a customized HR management solution that aligns with your needs and complies with applicable regulations.
HR Technology
Simplify HR administration for you and your employees.
The technology and tools you need to streamline your HR processes, through every stage of the employee lifecycle.
Recruiting
Recruit and retain a talented team of professionals.
From sourcing talent to vetting and interviewing candidates, we can we help you find (and hire) the best employees for your business.
Workplace Safety
Ensure the health and safety of every employee.
The workplace safety experts at G&A can put the proper processes and procedures in place that foster a happier and healthier workplace.
Build and foster a corporate culture that reflects your mission, vision, and values.
Find out how to set the tone for your company and ensure that you're providing a culture for current and future employees that aligns with your vision and values.
Additional Resources
Not quite ready to reach out? Check out the resources below to learn more about how to create a strong employee benefits strategy.