Using HR Technology to Drive Employee Productivity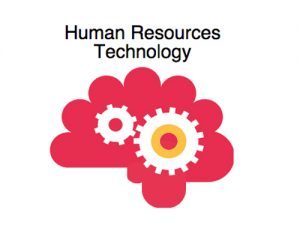 Technology has unequivocally changed the way people do business today. Almost every business function has been touched by technology, and perhaps no function has seen a bigger change than human resources. From hire to retire, there's now an online application or software program for each stage of the employee lifecycle that allow HR professionals to more efficiently perform their jobs and drive overall workforce productivity.
Recruitment
Automated applicant tracking systems help streamline the recruitment process, allowing HR professionals to quickly search through hundreds of resumes from qualified applicants stored in the system's online database, screen applicant's skills and qualifications, and even communicate and schedule interviews with candidates directly through the platform. Simply put, applicant tracking systems allow HR professionals to simplify and speed up the recruitment process, minimizing costs and increasing efficiency.
Onboarding
Once a candidate has been hired, the next step is to get them set up as an employee, or "onboarded." This is usually a time-intensive process, and typically requires new hires to spend much of their first day filling out employment paperwork like W-4, I-9 and other forms. Online employee onboarding programs allow employers to get all of the paperwork out of the way well before an employee sets foot in the office, allowing HR professionals and managers to make the first day welcoming and engaging for new employees.
Benefits Enrollment
Benefits enrollment tops the list of many HR professional's least favorite job duties. Between educating employees about their benefits options (and any changes in benefit plans), multiple enrollment periods and the pain-staking process of entering employee elections into the carrier systems, benefits enrollment can easily eat up a large portion of an HR pro's day. (And open enrollment can consume entire days or weeks, depending on the size of the company.) Taking benefits enrollment online can not only save time, but also help minimize any mistakes in data entry by empowering employees to make their own elections.
Time & Attendance
The days of paper time cards are numbered. There are now so many more options available to employers, including online clock-in systems, biometric time clocks and even remote clock-in via smartphone app. These automated time and labor management systems not only help prevent "buddy punching" and other forms of time theft, but they also give employers access to real-time data and adjust schedules with just a few clicks to better align with their staffing needs.
Employee Self-Service
Online self-service platforms empower employees to view and make changes to certain information, like updating addresses, tax withholdings, 401(k) contributions, etc., as well as view paystubs, benefits elections and more. Self-service technology frees up HR professionals to focus less on administrative tasks and more on tactical functions.
eLearning & Training
Great employees are always looking for opportunities to grow professionally and sharpen their skillsets; great employers create opportunities for employees to grow and learn within the company so that great employees don't start looking elsewhere for opportunities. Talent management is key to employee engagement and retention. Online learning management systems (LMS), for example, provide a simple and cost-effective solution for employers looking to provide growth opportunities.
Performance Management
Performance reviews and assessments are famous for being difficult, for both managers and employees. Managers don't have the time to fill out lengthy documents once or twice a year, and employees often feel that the review process doesn't paint a truly accurate picture of their performance. Web-based performance management systems streamline the review process and allow for more meaningful feedback between managers and employees.
Conclusion
The advances in HR technology have revolutionized the way businesses interact with their workforce. Businesses can now more effectively manage employees, workers are more engaged and HR professionals have more time to work on strategic initiatives. In short, everyone wins!
As a leading provider of Human Capital Management (HCM) technology, G&A offers employers scalable and intuitive technology solutions that meet clients' organizational needs as well as the individual needs of their employees. Learn how we can help you train and develop your employees by calling 866-634-6713 to speak with an expert or by visiting www.gnapartners.com/get-started to schedule your free business consultation.