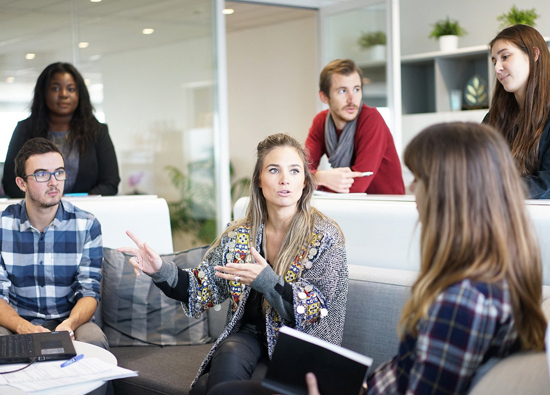 Sourcing and hiring employees who will be a great fit for your organization can be one of the most challenging tasks that you—or your HR team—need to accomplish. But it is arguably one of the most important. Productive and inspired employees can help you grow your business, fortify relationships with clients, and bring new and fresh ideas to the table. On the flip side, a team member who is not the right fit, can have a negative impact on internal and external relationships—and ultimately, on your bottom line.
You have a business to run. Finding the time to put in place comprehensive and proactive recruitment efforts can quickly fall to the bottom of your list. Partnering with a Recruitment Process Outsourcing (RPO) provider—to source, assess, interview, and hire qualified employees—can help you prioritize this important effort and build a team that will help you grow and succeed for years to come.
Create your dream team with recruitment process outsourcing (RPO) services from G&A
RPO services from G&A combine advanced online and cloud-based technology with years of recruiting expertise to support your dedicated human resources team. Campaigns are customized to your needs and provide you with the strategic expertise, specialized skills, and attention to detail required for successful recruiting.
G&A's RPO service solutions include:
Recruitment Strategies
Project Management
Technology Customization and Implementation
Job Analysis, Design and Descriptions
Requisition Management
Candidate Sourcing
Screenings
Skills Assessments
Reporting and Documentation
Interview and Selection Assistance
Activity Metrics and Quality Assurance
With G&A, you have RPO service delivery options
To address a growing list of businesses in need of recruiting services, we've created several RPO service delivery options. Whether you're handling recruiting efforts on your own, or you have an HR team in need of support, G&A has an RPO plan that can best address your unique needs.
Bundled Recruitment Service
The Bundled Recruitment Service is G&A's most comprehensive RPO plan. It delivers an integrated set of tools, processes, people, and procedures to help you achieve your employee recruiting goals.
Consulting Services
RPO Consulting Services are best suited for businesses that have a dedicated HR team, but may need support with a specific recruiting project. G&A's recruiting specialists work closely with your team to identify needs and develop a plan of action that applies best practices and advanced technologies commonly employed by larger organizations.
Direct Search
Direct Search allows your company to select specific options from our full range of RPO solutions. With Direct Search, you can tap into G&A's HR industry know-how and access our advanced technologies in a way that is scalable to the size of your enterprise and the scope of your recruiting efforts.