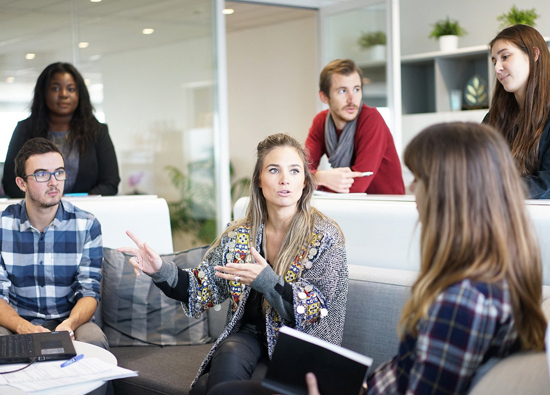 Boost employee engagement and your bottom line with a trusted PEO.
Your organization's success is tied directly to the quality of service you provide. And great service starts—and ends—with a great team. When you choose to outsource your HR needs with G&A, you tap into a network of trusted experts, tools, and comprehensive HR services that help you recruit your top candidates, avoid turnover, meet state and federal regulations, and provide top-rated benefits.
Build and foster a corporate culture that reflects your mission, vision, and values.
Find out how to set the tone for your company and ensure that you're providing a culture for current and future employees that aligns with your vision and values.
Additional Resources
Not quite ready to reach out? Check out the resources below to learn more about how your professional services company can create a strong employee benefits strategy.