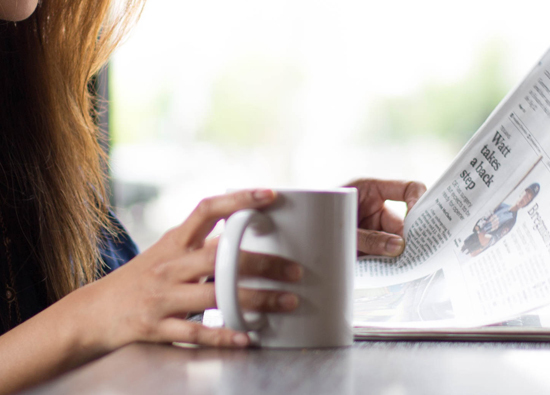 Candidate sourcing might feel like putting the cart before the horse, but it's a proven and effective way to build up a roster of talent. When a key position in your company is created or vacated, you don't have time to wait for the perfect application to land on your desk.
To find qualified candidates, G&A's recruiting specialists constantly monitor top job applicant platforms, social media networks, and industry-specific forums. In addition, resumes and work samples are regularly reviewed to identify the most promising applicants. We then assemble data through prescreening and evaluate the applicants based on your unique needs.
A better way to connect with top-tier talent
When you source and hire employees with the skills that match your needs, you can significantly increase your company's productivity and profitability. But recruiting can be an arduous and expensive process. To help you more easily find and hire qualified candidates, G&A can create a comprehensive recruitment program tailored to your company's needs that includes:
Job description development
Candidate sourcing
Applicant tracking
Pre-hire assessments
Interviewing
Maintaining legal compliance
Source, recruit, and hire the most qualified candidates
Finding qualified candidates is time consuming, especially if it requires sorting through a mountain of resumes sourced from multiple job listings. With G&A's online applicant tracking system (ATS), you can refine processes, properly plan for growth and hiring surges, and search for, track, engage with, and ultimately hire candidates that match your job criteria.
Build a pipeline of talent.
Imagine you need two new employees by month's end. Where do you start? With G&A's ATS, you have the ability to build an active pipeline of talent in advance, allowing you to choose from ideal candidates already identified and vetted. And with information centralized and organized in one user-friendly system, communicating with multiple prospects is fast and easy.
The applicant tracking system through G&A offers valuable time savers that energize your recruiting operation, including:
Integration with your current internal systems for better workflow
Expert guidance in developing compelling job descriptions and compensation packages
A searchable resume database that creates powerful sourcing capabilities
The ability to post job listings on multiple job boards and social media networks
The opportunity to prescreen and rate candidates before engaging with them
A convenient and centralized interview scheduling tool
A secure system that ensures you meet privacy standards and maintain a compliant recruiting process.