G&A Partners Earns Gold UWWC Healthy Worksite Wellness Award
G&A Partners received two awards from the Utah Worksite Wellness Council's (UWWC) Healthy Worksite Wellness Awards program, which recognizes Utah employers for their exemplary work in worksite wellness and their commitment to improving their employees' health and well-being.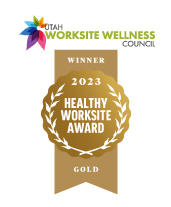 The UWWC awarded G&A the Gold Award for the company's results-oriented worksite wellness programming. G&A's Evolve™ wellness program encourages healthy lifestyle practices through employee competitions, initiatives, and educational tools. This is the eighth consecutive year that G&A has been recognized by UWWC.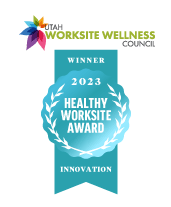 In addition to the Gold Award, G&A also received the Innovation Award. This award is given to companies that take an innovative approach to their health and wellness programs in six different categories. G&A earned this award in the social category by focusing on creating a positive, social work environment where employees can connect and feel a sense of community. Over the past three years, G&A has continued to revamp the company intranet to allow employees to get to know each other on an informal level by giving kudos, sharing heath tips and more while navigating a remote and hybrid working environment.


About the UWWC
The Utah Worksite Wellness Council (UWWC) is a nonprofit partnership of organizations that began in 2008 with the singular purpose of learning how to build effective worksite wellness programs and methods that lead to sustainable lifestyle change for employees. It comprises members from various disciplines in health and wellness throughout Utah. Learn more about the council at https://www.utahworksitewellness.org
G&A Partners, one of the nation's leading professional employer organizations (PEO), has been helping entrepreneurs grow their businesses for more than 25 years. By delivering world-class services with trusted experts in HR administration, payroll, and benefits, clients now have the time and freedom they need to focus on what matters most—their employees, products and services, and their customers.