Why Employers Should Make Promoting Disability Inclusion A Priority
The benefits of creating a culture that embraces workers with disabilities
Bonnie Scherry, G&A Partners' director of Corporate HR, recently shared her tips for promoting disability inclusion and awareness in the workplace in an article for the Houston Business Journal.
Disability inclusion and the workplace
The workplace — and the world, in general — has come a long way in the past 30 years when it comes to including and embracing employees with disabilities. Where once it would have been considered impolite or uncomfortable to talk openly about a person's disability, now employers and employees alike are actively promoting and addressing the issue of disability rights and awareness.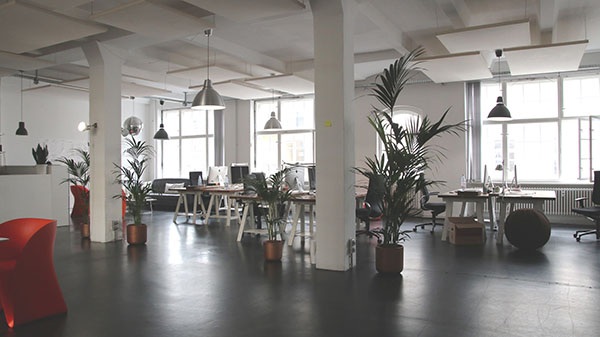 There are two broad reasons for employers to make promoting disability inclusion a priority: first and foremost, it's required by law; second, an inclusionary company culture comes with a wide variety of benefits for both employers and employees.
1. Disability inclusion in the workplace from a legal standpoint
From a legal standpoint, disability inclusion is largely about "checking boxes" when it comes to complying with the Americans with Disabilities Act of 1990 (ADA) and other laws and regulations that address disability nondiscrimination in the workplace in order to avoid litigation or fines for noncompliance.
Title I of the ADA stipulates that employers with 15 or more employees cannot discriminate against a qualified individual, someone who can perform the essential functions of a job, with or without a reasonable accommodation, on the basis of disability in any employment practice — recruitment, hiring, firing, promotions, job assignments. It also requires covered employers to provide reasonable accommodation — modifications or adjustments to work environment, application process and other programs/policies — to qualified applicants or employees with disabilities, unless doing so would cause an undue hardship to the employer.
2. Disability inclusion in the workplace from a cultural standpoint
Most of the discussion around promoting disability inclusion in the workplace is about culture, rather than compliance, however. Employers that have made it a point to promote diversity inclusion often experience a wide variety of organizational benefits, including lower employee turnover, reduced rates of absenteeism and improved employee engagement. Having a reputation as an inclusionary workplace can also have a number of business benefits, including increased customer loyalty and positive brand perception.
Strategies for promoting disability inclusion in the workplace
There are a number of strategies companies looking to implement a disability inclusion initiative or program can employ:
Make disability inclusion a cornerstone of the company's culture.
Provide disability inclusion education and training.
Partner with disability groups, organizations.
Check out the full article on the Houston Business Journal's website to read more about why employers should make promoting disability inclusion and awareness a priority, including more details on each of the strategies listed above: "Why promoting disability inclusion and awareness in the workplace is crucial to your company's success."