G&A Partners Announces Appointment Of New Regional Vice President In California
LOS ANGELES – August 15, 2019 — G&A Partners, a leading national professional employer organization (PEO), announced today the appointment of April Snavely as its regional vice president of sales and operations for California.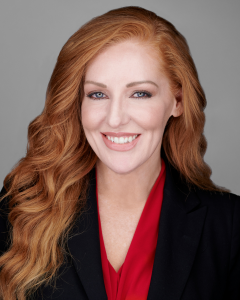 Snavely has a proven track record of success in the industry earned over nearly 20 years in the PEO space. Most recently, she led multiple top-performing teams within various industry specialties in both California and Arizona for another national firm. In her role at G&A Partners, she will focus on new business development in and around the California area, as well as increasing participation in the company's master health plans offered through Blue Shield of California and Kaiser Permanente.
"We are thrilled to have April as part of our sales leadership team," said John G. Allen, executive vice president of sales. "Her extensive industry knowledge and proven ability to develop and lead successful teams will be extremely valuable as we look to build our presence on the West Coast."
Snavely will also lead G&A Partners' Southern California offices, which were opened after the company's acquisition of the accounts of California-based PEO Focus Management Group.
About G&A Partners
G&A Partners, one of the nation's leading professional employer organizations (PEO), has been helping entrepreneurs grow their businesses, take better care of their employees and enjoy a higher quality of life for more than 20 years. By providing proven solutions and technology in the areas of human resources, employee benefits and payroll administration, G&A Partners alleviates the burden of tedious administrative tasks and allows business owners to focus their time, talent and energy on growing their companies. Headquartered in Houston, G&A Partners has offices throughout Texas, as well as in Arizona, California, Colorado, Illinois, Minnesota, Utah, and Latin America.