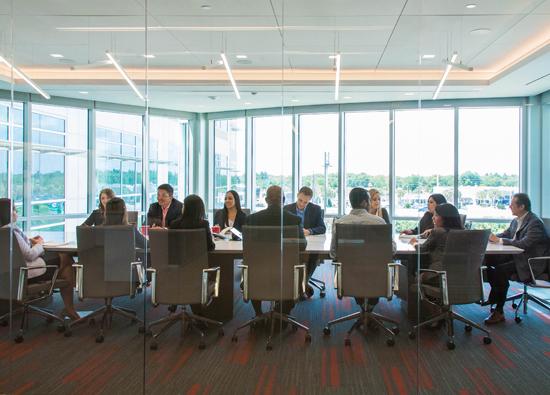 You're committed to protecting your employees on the job, but accidents can happen even in the safest of environments. Workers' compensation coverage provides an extra layer of security for your employees and helps you fulfill your responsibility as an employer without placing an undue burden on your bottom line. Workers' compensation insurance through G&A is competitively priced and meets the strict standards companies are required to achieve to compete for federal, state, and municipal contracts.
Take the risk and confusion out of your workplace safety obligations.
When you choose workers' compensation coverage through G&A, you gain access to a team of experts who can answer questions, explain coverage requirements, and walk you through the process to ensure you and your employees are protected. And if one of your employees is injured on the job, our team of risk management experts will provide full support – handling workers' compensation claims and expediting the process of getting your employee the help they need to recover and return to work when they're ready and able.
Added benefits of G&A coverage include:
No deposit fees
No annual audit
Locked-in experience modifier rate (EMR)
Expert claims management, including investigation of fraudulent claims