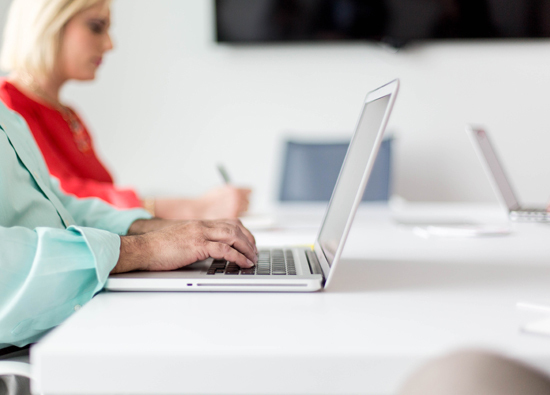 Now, a 401(k) plan is a viable option.
If you looked into offering a retirement plan and found the option to be too expensive and difficult to administer, or if you had concerns about being held responsible for plan mismanagement, our experts can help. With G&A as your 401(k) plan sponsor, you can avoid taking on additional risk and administrative burdens, offer your employees an opportunity to plan for a more secure future, and add to your benefits package to help attract and retain top talent.
Full transparency. No hidden fees.
When investing through a 401(k) plan, it can be difficult to identify the fees you're paying, the amount of those fees, and where the dollars are going. When fees are bundled and you can't make sense of them, that's called a lack of transparency.
G&A Partners operates differently. We want you and your employees to fully understand what's happening with your money. In addition to negotiating on your behalf to keep fees low, we will also clearly disclose participant fees, rather than hiding them within investment returns or relegating them to a fund's prospectus (that overwhelming, SEC-mandated document that covers all details of an investment offering).
G&A's primary 401(k) plan fees include:
An administrative asset fee, which is based on the total dollar amount of the plan
A fixed per-head administration fee, which pays for compliance, tax reporting and record keeping
For funds that have a 12b-1 or Sub-TA fee paid to Slavic401k, we credit the fee back to investors. This total fee disclosure and reimbursement of 12b-1 or Sub-TA fees remove conflicts of interest. This means you can be confident that fund selections are based solely on cost and historical performance, and not on kickbacks for recommending particular funds.
Lower Fees for Employees
At G&A, we work to minimize administrative and investment costs associated with 401(k) accounts, so your employees can retain more of their money and better prepare for retirement. How are we able to offer lower fees? By purchasing shares of funds with no commission per transaction (no-load mutual funds), and by purchasing shares at Net Asset Value (NAV), their actual worth without premiums. And if your employees invest in mutual funds with 12b-1 fees (for marketing and distribution costs) or Sub-TA fees (for third-party administrators), we credit those fees back, helping to further lower their costs.
G&A's 401(k) plan has no start-up fees, low annual fees, and low takeover fees when transitioning from an older plan. The plan gives your employees access to shares from passively managed index funds, which are generally lower-cost investment vehicles. This can result in significant savings and will offer your team another investment option to foster diversification across a wide range of securities.
Full-Service Administration
For small or medium-sized businesses, the cost of a retirement plan can put the option out of reach. Many employers also shy away from offering a 401(k) due to the time and expertise needed to administer the plan and navigate bureaucratic hurdles.
You're in the business of running your business. At G&A, we understand that if a choice has to be made, you must first focus on the core competencies that keep your doors open. And no matter how much you want to offer your employees a 401(k), the investment, time, and effort involved in managing a retirement plan is something you just can't take on.
But what if you could enjoy all of the benefits of a 401(k) without the administrative responsibility?
The 401(k) experts at G&A can help you design and set up the best plan for your business. We will guide you through each step – helping you to identify the documentation and complete and submit the required paperwork. And once your plan is up and running, our team will administer:
Nondiscrimination testing
Loan-distribution processing
Trustee services
5500 preparation
The result? You have a Fortune 500-quality 401(k) to offer current and prospective employees, and you avoid managing administrative needs such as governmental obligations, compliance reporting, investment selection, and other time-consuming tasks.
Any time you or your employees needs assistance, our representatives stand ready to answer questions, process plan requests, or give free investment advice. We'll also automatically send specialized reports and weekly e-statements to all plan participants.