Austin Business Journal: 3 Steps to Take Before You Reopen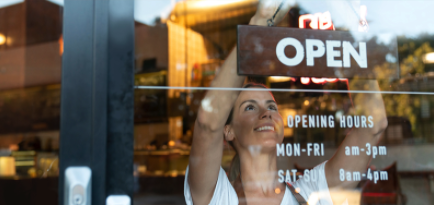 In a column they wrote for the Austin Business Journal, G&A Partners Client Advocate Laura Moody and G&A Manager of HR Advanced Support Services Tiffany Guthrie share tips every business should consider taking before flipping closed signs to open.
Even after Texas Gov. Greg Abbott announced Texas was open for business in early March 2021, state employers discovered reopening and bringing their furloughed employees back to work wouldn't be an easy task. Moody and Guthrie have three tips to make the process as painless and seamless as possible:
Evaluate the current needs of your business.
Clearly communicate your plans with your employees.
Manage change with empathy and patience.
"Once you've followed these three steps and your staff knows what to expect and what is expected of them, it's time to flip that sign to open," they say. "It will take time, but you will be able to regain your footing in the business community with more confidence."
Read their advice on how to accomplish each step in the Austin Business Journal.