G&A Partners promotes Erin Rafferty to Vice President of Payroll Operations & New Client Onboarding
HOUSTON – September 16, 2020 – G&A Partners, a leading national professional employer organization (PEO) announced today the appointment of Erin L. Rafferty as its vice president of payroll operations and new client onboarding.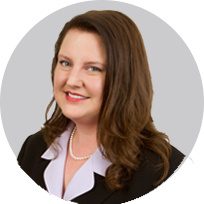 Rafferty has more than 23 years of operations experience in the PEO industry, including more than 12 years with G&A Partners. During her tenure at G&A, she has helped the company improve clients' payroll accuracy, refine their payroll processes, and promote efficiency, which has helped G&A achieve best-in-class payroll services for its clients.
A Certified Payroll Professional (CPP), Rafferty has been an active member of the American Payroll Association (APA) and is G&A Partners' payroll subject matter expert.
"Erin has worked hard to enhance payroll services for our clients, and she has been an inspiring leader to her team—encouraging them to become certified through the APA and rooting for their continued success in their chosen field," said John Allen, G&A Partners' president and COO. "Her dedication to meeting our clients' needs quickly and expertly has helped inspire further confidence in G&A Partners and has lent itself well to setting up new clients as they onboard, too. She earned this promotion by becoming an invaluable member of our team."
About G&A Partners
G&A Partners is one of the nation's leading professional employer organizations (PEO). It has been helping entrepreneurs grow their businesses, take better care of their employees, and enjoy a higher quality of life for more than 25 years. By providing proven solutions and technology in the areas of human resources, employee benefits, and payroll administration, G&A Partners alleviates the burden of tedious administrative tasks and allows business owners to focus their time, talent, and energy on growing their companies.
Headquartered in Houston, G&A Partners has offices throughout Texas, as well as in Arizona, California, Colorado, Illinois, Minnesota, Nevada, Utah, Wisconsin, and Latin America.