Create a Return-to-Work Business Case

As you develop a business case for your reopening, your plan should detail:
Current and prospective business conditions
The number of employees and specific skillsets needed to resume operations
Selection criteria to be applied when deciding which employees will return to work and in what order
It's also important to analyze your business case to see if it impacts protected employee groups, such as older employees or those with disabilities who are more vulnerable to COVID-19. Employment law—specifically, Title VII of the Civil Rights Act of 1964—should be applied when you make return-to-work decisions.
"There is a wide scope of potential risks under federal, state, and local anti-discrimination laws that employers face when determining which employees should return, when, and how," according to Bloomberg Law's Discrimination, Benefit Issues to Watch When Returning Furloughed Workers. "Employers must ensure that they have a legitimate, nondiscriminatory reason for choosing which employees will return to active employment to avoid a class or collective action."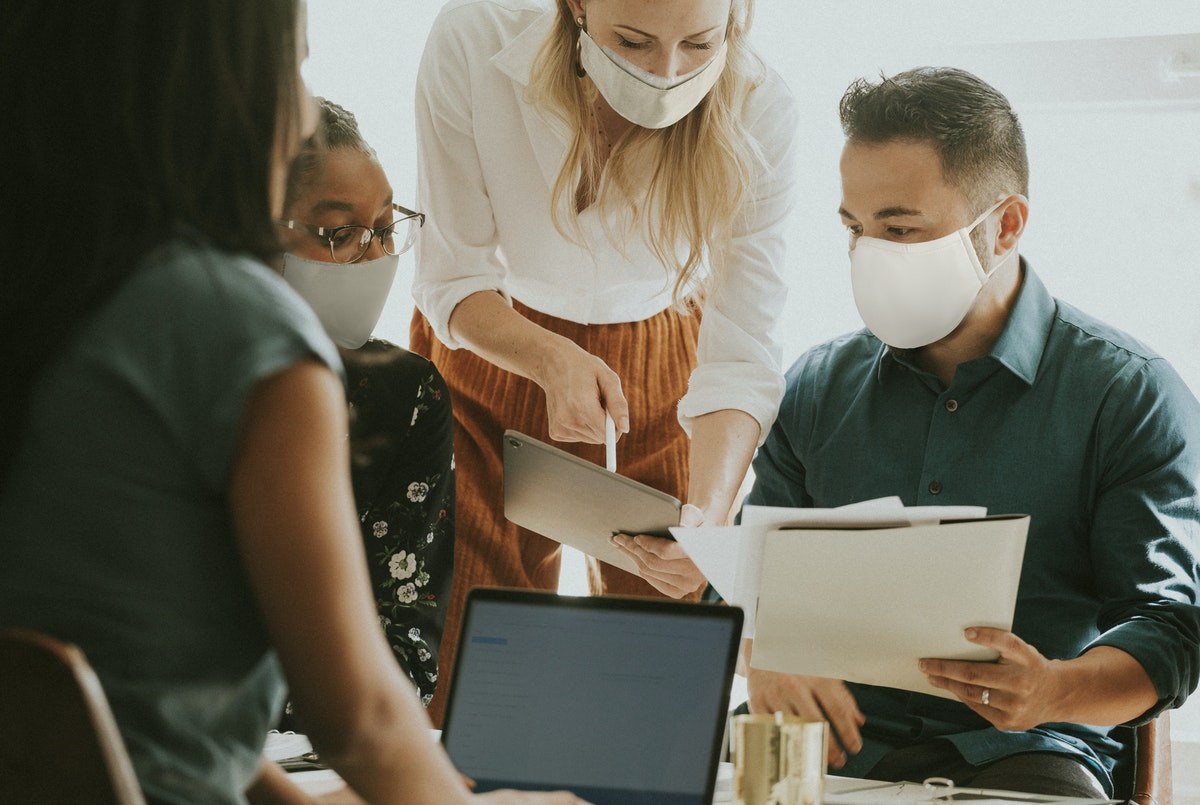 Review and Revise Relevant Workplace Policies
Your company's policies may be attuned to a pre-pandemic world. It's important to review and revise existing policies and procedures to reflect your company's new reality. Possible revisions include:
If you adopted a temporary remote work policy, update it to reflect your company's longer-term remote/hybrid work plan.
Outline new policies and protocols regarding social distancing, face-mask requirements, business travel, and employee and visitor screening. These will change and evolve as we climb our way out of the pandemic, so it's best to stay on top of short-term policies—while also making determinations about which protocols may find their way into your long-term plan.
Provide information about new safety measures the company has enacted, such as availability and proper use of personal protective equipment (PPE) and protocols for reporting sick, symptomatic, and exposed employees.
Outline changes to your company's workweek and hourly schedules, organizational structure, job functions, and responsibilities, etc.
Consider changes to employee benefits that address issues that came to the forefront because of COVID-19, such as new and/or expanded telehealth benefits, provisions for Covid-19 diagnoses and testing, and enhanced childcare services.
The Pandemic's Furlough Factor
If your business still has furloughed employees, you are not alone. Thousands of companies furloughed employees after the onset of the global pandemic in an attempt to temporarily reduce expenses and save their business.
The U.S. Bureau of Labor Statistics reports that there were 2.2 million employees still on temporary layoff—another term for furlough—as of February 2021. The number of furloughed employees in America reached a pandemic high of 18 million in April 2020. That number decreased incrementally as the pandemic continued, dropping to 6 million in August, to 3 million in November, and to 2.7 million in January 2021. The number of furloughed workers has declined, but there are still 1.5 million more workers out on furlough than there were in February 2020, before the pandemic gained a foothold in the U.S.
If your company is ready to bring some, or all, of your furloughed employees back to work, be sure your post-furlough return-to-work plan complies with state and local regulations, which vary by jurisdiction. Consult an HR specialist like G&A Partners if you need help navigating relevant federal, state, and local workplace requirements.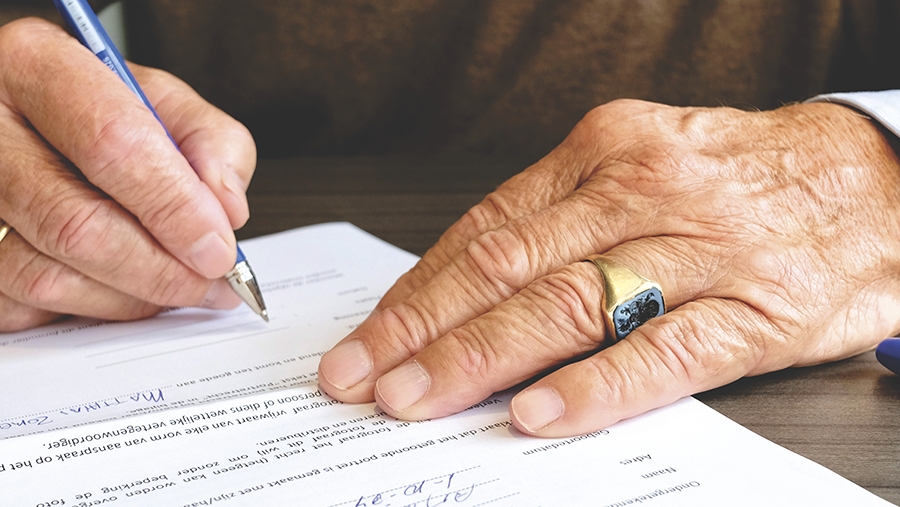 Send Employees a Return-to-Work Notice
Whether furloughed for weeks or months, your employees are awaiting the call to come back to work, and they need specific information that shows you are prepared to provide them with a safe and positive workplace upon their return. Start that communication process by crafting a comprehensive letter that outlines your company's return-to-work plan.
"Your letter should not just be a set of instructions," said Amy Turner, Strategic HR Advisory Manager for G&A Partners. "Instead, use this as an opportunity to ensure furloughed employees feel welcomed back and reassure them that your company can provide a safe, open environment upon their return, should they choose to rejoin your workforce."
Personalize letters with information and details that pertain to each employee's role and responsibilities. The Society for Human Resources Management (SHRM) also suggested you incorporate the following:
The return-to-work date and the time and location where the employee should report
The employee's title after the recall
The employee's exemption status
For nonexempt employees, the expected work hours and a reminder about recording all hours worked
The employee's pay rate or salary
The timing of payroll payments
Eligibility for vacation and the vacation-accrual policy
Any remaining bank of accrued time off available to the employee
Set a deadline for employees to provide you with a signed acceptance of their intent to return to work, and then invite them to ask questions and/or voice concerns to their HR representatives or managers.
If an employee is hesitant to return to work, schedule a one-on-one virtual meeting to discuss their situation. If further discussion reveals that the employee refuses to return to work without proper justification, advise them that they may be terminated (if employment is at-will) and they will also be ineligible for unemployment benefits.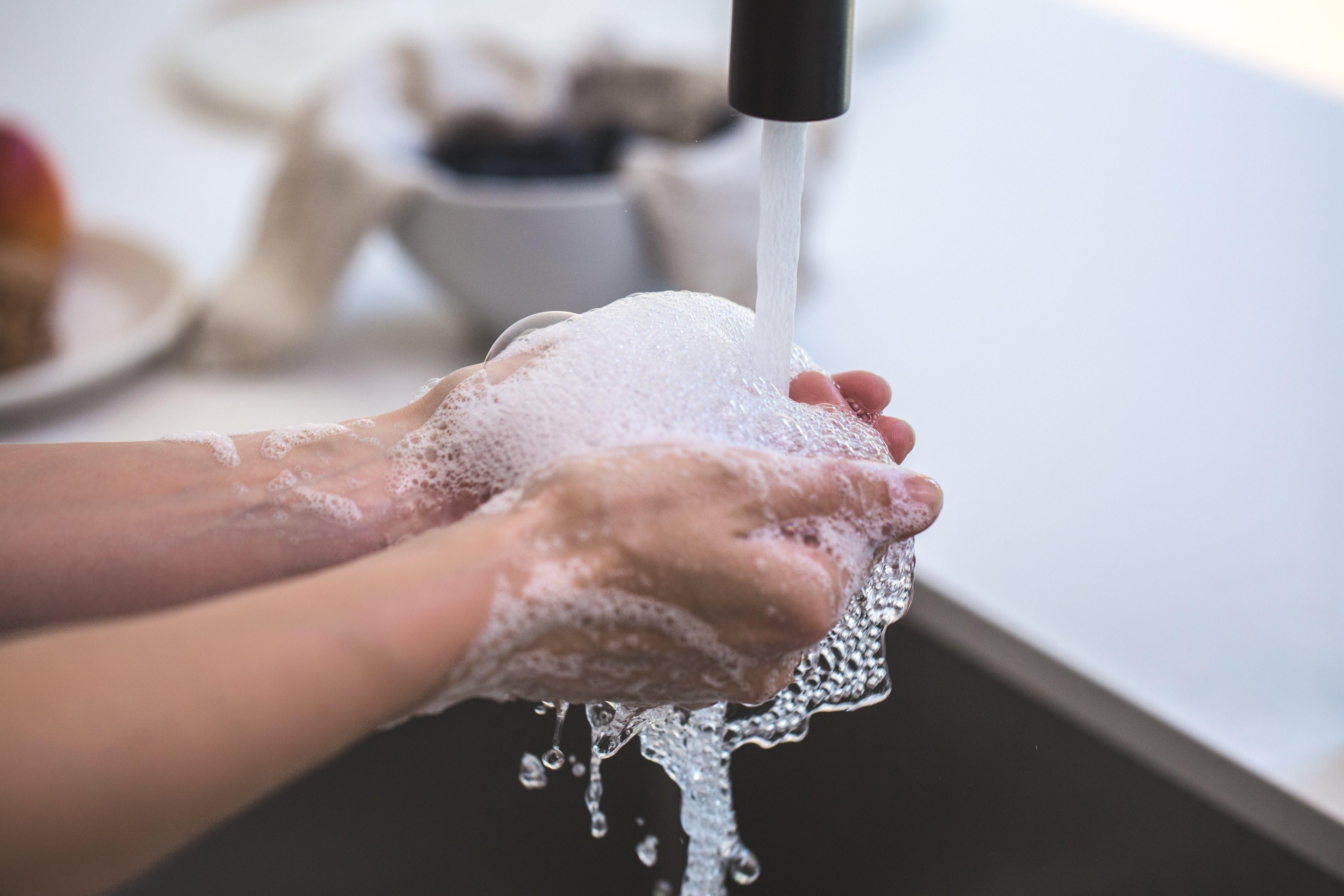 Prep Your Workplace
Before your employees begin returning to the workplace, ensure that you're prepared to provide them with a safe work environment. In the weeks leading up to their return, schedule a deep clean and make changes to your physical workspace that support safe social distancing practices and other employee needs. For example, if your company is adopting a hybrid workplace plan, you can create an environment that encourages collaboration between co-located employees.
Plan a "WELCOME BACK!" week complete with a virtual companywide meeting to discuss health and safety protocols, new and updated policies, information about employee benefits, and the latest company news. Share employee support resources and schedule individual meetings between managers and employees. Consult G&A's Return to Work/Reopening Plan for additional guidance and resources.
G&A has produced a COVID-19 Toolkit that is maintained and updated regularly with resources small and medium-sized businesses can use to reopen and thrive during (and after) the pandemic.
If you're considering outsourcing some or all of your HR, payroll, benefits, accounting, and bookkeeping tasks, G&A offers world-class support that includes a team of dedicated professionals who are well versed in all industries and who can keep up with fast-paced changing local, state, and federal laws. For more information on how G&A can help you bring your employees back to work, schedule a consultation with one of our trusted business advisors.