Advantages of Outsourcing Recruiting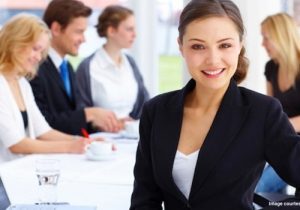 It's been said that the secret to success in business is to start by surrounding yourself with the right people. But finding the right people or employees is actually one of the biggest challenges facing today's employers. Although advancements in technology have made it easier for job seekers to view employment opportunities, connecting with and recruiting the best candidates has become an even more difficult task.
That's one reason recruitment process outsourcing (RPO) providers have become so popular. RPO providers serve as an extension of an employer's internal human resources department and manage one or all aspects of an organization's hiring process.
So what are the advantages of outsourcing recruitment?
Streamlined Recruitment Efforts
Engaging an RPO provider allows organizations to streamline their recruitment efforts. RPO firms provide a consistent methodology to recruiting that is applied uniformly across the organization, a feature that is especially important for businesses with multiple locations or entities. A streamlined approach to recruiting also eliminates confusion by keeping candidates, hiring managers and executives well informed throughout the entire hiring process.
A Broader & More Effective Talent Search
RPO providers have access to a vast network of applicants and recruiters across multiple industries and geographic areas. What's more, they also have the tools to investigate candidates beyond just their resumes and analyze and assess personalities, skill sets and other qualities. Utilizing an RPO solution gives hiring managers a more complete candidate profile to use when narrowing down the applicant pool.
A Scalable Recruiting Solution
One of the great things about outsourcing recruitment efforts is that businesses can change or expand their services at any time. This is especially important for businesses that need to increase or ramp up their recruitment efforts during a particular time of year or season (like during the winter holidays or over the summer months). Recruitment process outsourcing offers the kind of flexibility these employers need to scale their recruiting efforts to keep pace with their demand.
Lower Employee Turnover
One of the biggest complaints employees have about their companies' hiring policies is that they don't do a good enough job of weeding out unqualified or unmotivated candidates. There's nothing more frustrating for employees or managers alike than to spend days (or weeks) training a new employee only to have them quit or be terminated before they're even eligible for benefits. High rates of new employee turnover have a negative impact on both productivity and profitability. Outsourcing recruiting to a team of experts results in better candidates, which in turn results in lower employee turnover.
Reduced Recruiting Costs
Just like any other form of business process outsourcing, the most noteworthy benefit of outsourcing recruitment is reduced costs. Implementing an RPO solution significantly lowers a business' cost-per-hire. The time and money that businesses used to spend on recruiting (including advertising open positions, attending job fairs, conducting background checks and other pre-employment screenings, and any other recruiting technologies) can instead be redirected to other revenue-generating activities.
G&A Partners, one of the nation's leading professional employer organizations (PEO), offers a recruitment process outsourcing solution that delivers high-quality job candidates and measurable results while reducing your recruiting costs and ensuring that your hiring process remain in full compliance with regulatory compliance at every stage of the hiring process. With over 20 years of experience in helping entrepreneurs grow their businesses, take better care of their employees and enjoy a higher quality of life, G&A alleviates the burden of tedious administrative tasks and allows business owners to focus their time, talent and energy on growing their company.
Learn how G&A Partners can help you improve your recruitment process by contacting us by phone at 1-951-339-2632 to speak with an expert or schedule a business consultation.