An ongoing labor shortage is leading some companies to increase wage and salary levels to attract and retain employees. Conversely, employees who find themselves with various available employment options in this competitive job market are seeking positions with higher wages, better benefits, and flexible work schedules.
The COVID-19 pandemic triggered a chain reaction of changes in the U.S. economy and the American workplace, and (among other things) this transformational time has moved the needle forward on equal pay issues that lawmakers, organizations, and employees have been working toward for more than half a century.
The question is: Will this movement continue?
"As the country emerges from the pandemic, we don't want to simply return to 'normal'—we want to build back better and provide an equitable recovery for all workers," says Charmaine Davis, the U.S. Department of Labor's Women's Bureau regional administrator for the Southeast, Midwest, and South Central states. "Let's realize the aspirations of the Equal Pay Act by supporting the logical next steps that will move us toward true pay equity."
The Equal Pay Act requires business owners to pay men and women equivalent wages, salaries, and benefits for work that requires the same skill, effort, and responsibility. In addition, other federal and state laws prohibit compensation discrimination based on race, color, religion, sex, national origin, age, disability, or genetic information, and mandate businesses to pay a minimum wage or a specified minimum for employees that receive tips and, if benefits are offered, to provide them equally to all employees. Organizations striving to keep their doors open and grow their business may find it challenging to stay on top of federal and state pay equity laws and pending legislation.

To help you maintain compliance, here is an overview of the current pay-equity landscape and steps you can take to ensure that your organization meets requirements and works toward pay harmony in your workplace.
The State of Equal Pay in 2021
Many companies plan to give their employees higher-than-expected wage and salary increases in 2022. The increases are happening for various reasons, including lower operating costs during the pandemic, increased demand for labor, and a shortage of hourly workers, according to Willis Towers Watson's 2021 General Industry Salary Budget Survey.
The average projected salary/wage increases by industry are:
High-Tech and Pharmaceutical
Health Care, Media, and Financial Services
In addition, the U.S. Bureau of Labor Statistics' Employment, Hours, and Earnings from the Current Employment Statistics survey reports that the average hourly wage for food and beverage employees was $17.19 per hour in July 2021, which is the highest on record and well above the federal minimum wage of $7.25 an hour. Moreover, the industry's wage rate has been steadily rising since late 2020.
These pay increases are encouraging for employees across the board, especially for those in lower-paying industries. However, the pandemic has been hard on working women who traditionally earn less in nearly all occupations, according to the U.S. Department of Labor.
"Unfortunately, the pandemic stalled gains made toward closing the pay gap, and layoffs and a lack of childcare have forced many women out of the workforce entirely," writes Janelle Jones, the U.S. Department of Labor's Chief Economist in "5 Facts About the State of the Gender Pay Gap. "In February 2021, women's labor force participation rate was 55.8%—the same rate as April 1987. And women of color and those working in low-wage occupations have been the most impacted."

Payscale's "The State of the Gender Pay Gap in 2021 - Report" found that the "uncontrolled gender pay gap"—the ratio of median earnings of women to men without accounting for factors like job title and years of experience—is $0.82 for every $1 in 2021. The "controlled gender pay gap"—the ratio of median earnings of women to men that considers job title, years of experience, education, industry, location, and other compensable factors—is $0.98 for every $1.
The top five jobs with the largest controlled gender pay gaps include:
Media and Communication Workers
Police and Sheriff's Patrol Officers
Though the gender pay gap has narrowed since the passage of the Equal Pay Act of 1963, there is concern that the situation may regress once women return to work after time at home during the pandemic. This "unemployment penalty" refers to the lower wages typically observed when people return to the workforce after being unemployed for a period. "Because of this, COVID-19 may impact the gender and racial pay gap for years to come," the report states.
Many women were forced to choose between full-time work and caregiver duties during the pandemic and may face challenges upon re-entering the workforce in the months and years to come.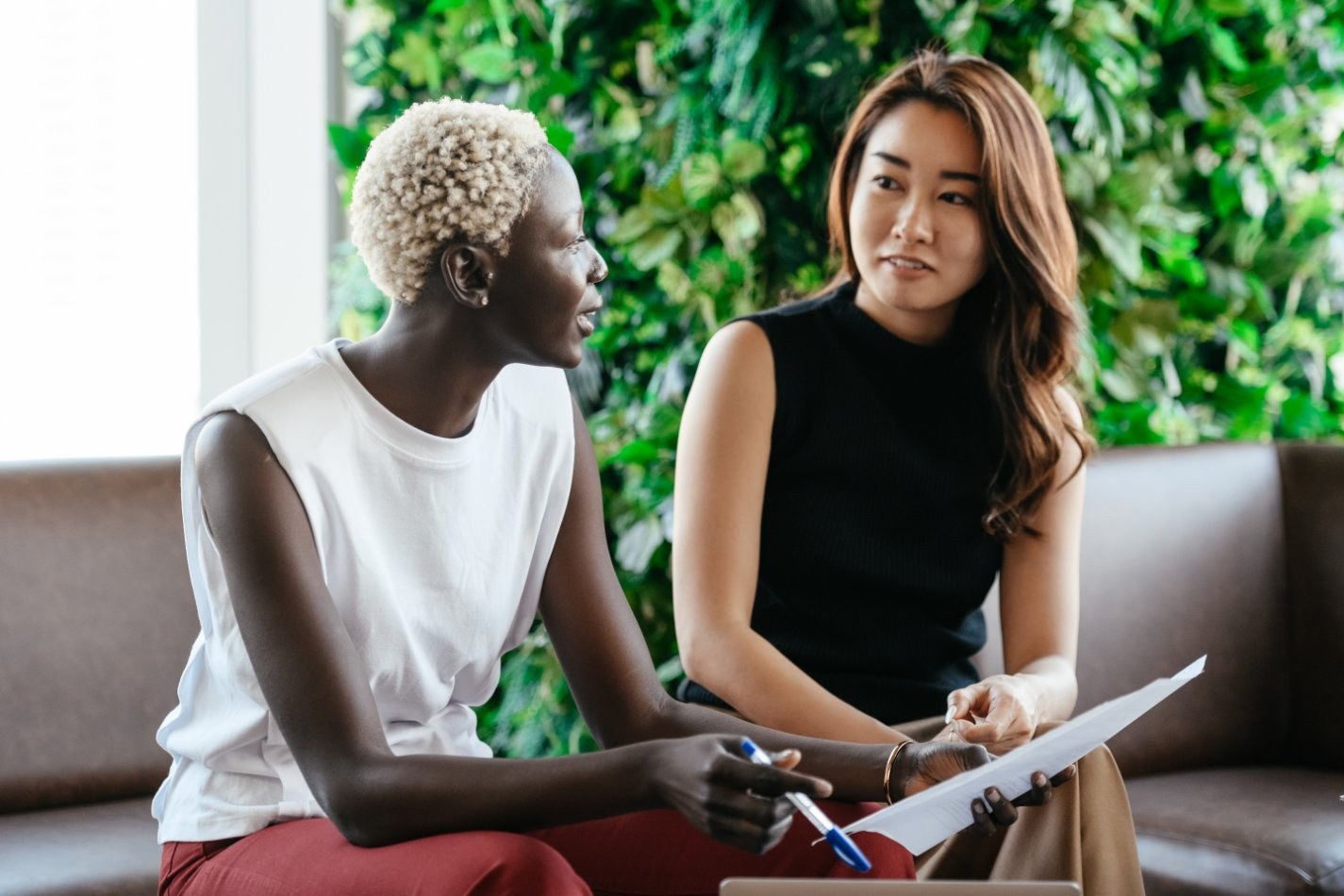 Pay Equity Laws That May Apply to Your Business
Nearly all businesses are subject to laws administered by the Equal Employment Opportunity Commission (EEOC) that promote pay equity and prohibit pay discrimination.
The types of compensation covered under these EEOC pay-equity laws include:
Salary
Overtime pay
Bonuses
Stock options
Profit-sharing and bonus plans
Life insurance
Vacation and holiday pay
Travel allowances and reimbursements
Equal Pay Act of 1963 (EPA)

The Equal Pay Act makes it illegal for employers to pay women lower wages than men for equal work in jobs requiring the same skill, effort, and responsibility. It also allows employees to sue for damages directly. This federal law applies to all businesses and governmental entities with more than one employee.
"While the jobs men and women perform don't need to be identical to qualify for protection under the EPA, they must be substantially equal in terms of the job's content and responsibilities, the skill, and effort required to perform the job, and it must be performed under similar working conditions within the same establishment," says Lisa Bauer, Manager of Compliance Services for G&A Partners. "Just because the positions have the same title doesn't guarantee that they consist of the same job content."
An employer can pay a member of one gender more than a member of the other gender if the following exceptions apply:
Seniority System: An employer can pay longer-tenured employees more than newer hires, even if it results in a gender wage disparity.
Merit System: An employer can reward higher pay or bonuses based on a system that evaluates job performance according to predetermined objective measures.
Productivity or Incentive Systems: These systems reward employees based on the quality or quantity of work produced.
Additional factors that can justify higher pay include additional education or training, more experience in the industry, willingness to work evenings or weekends, greater revenue generated, and increased employee bargaining power.
As of 2021, all states have enacted pay-equity laws except for Louisiana, Mississippi, North Carolina, South Carolina, Texas, Utah, Wisconsin, and the District of Columbia. Of those eight, all but Mississippi have pay-related provisions in their employment-discrimination laws. Some states have exceptions for small businesses, typically exempting employers that have a specified number of employees.
Refer to Littler Mendelsen P.C.'s Pay Equity Laws Map for more information about each state's pay equity and pay discrimination laws.

In February 2021, women's labor force participation rate was 55.8%—the same rate as April 1987. And women of color and those working in low-wage occupations have been the most impacted.
— Janelle Jones, Chief Economist for the U.S. Department of Labor
Lilly Ledbetter Fair Pay Act of 2009
An amendment to the Equal Pay Act, the Lilly Ledbetter Fair Pay Act reversed the Supreme Court's decision in Ledbetter v. Goodyear Tire and Rubber Co. (2007), which restricted the time period for filing complaints of employment discrimination concerning compensation. The amendment allows individuals to file charges of alleged pay discrimination without regard to the 180/300-day statutory charge filing period initially outlined in the EPA. Instead, charges can be filed years or even decades after the allegedly discriminatory pay decision occurred.
Federal Compensation Discrimination Regulations in Title VII, ADEA, ADA, and GINA
Title VII of the Civil Rights Act of 1964, the Age Discrimination Act of 1967 (ADEA), Title I of the Americans with Disabilities Act of 1990 (ADA), and the Genetic Information Nondiscrimination Act of 2008 (GINA) prohibit compensation discrimination based on race, color, religion, sex, national origin, age, disability, or genetic information. These laws have a broader reach than the EPA in that there is no requirement for a person's job to be substantially equal to that of a higher-paid person outside the protected class, nor do these statutes require the employees to work in the same establishment.
Some smaller businesses are exempt from these laws, as:
Title VII, ADA, and GINA apply to employers with 15 or more employees
The ADEA applies to employers with 20 or more employees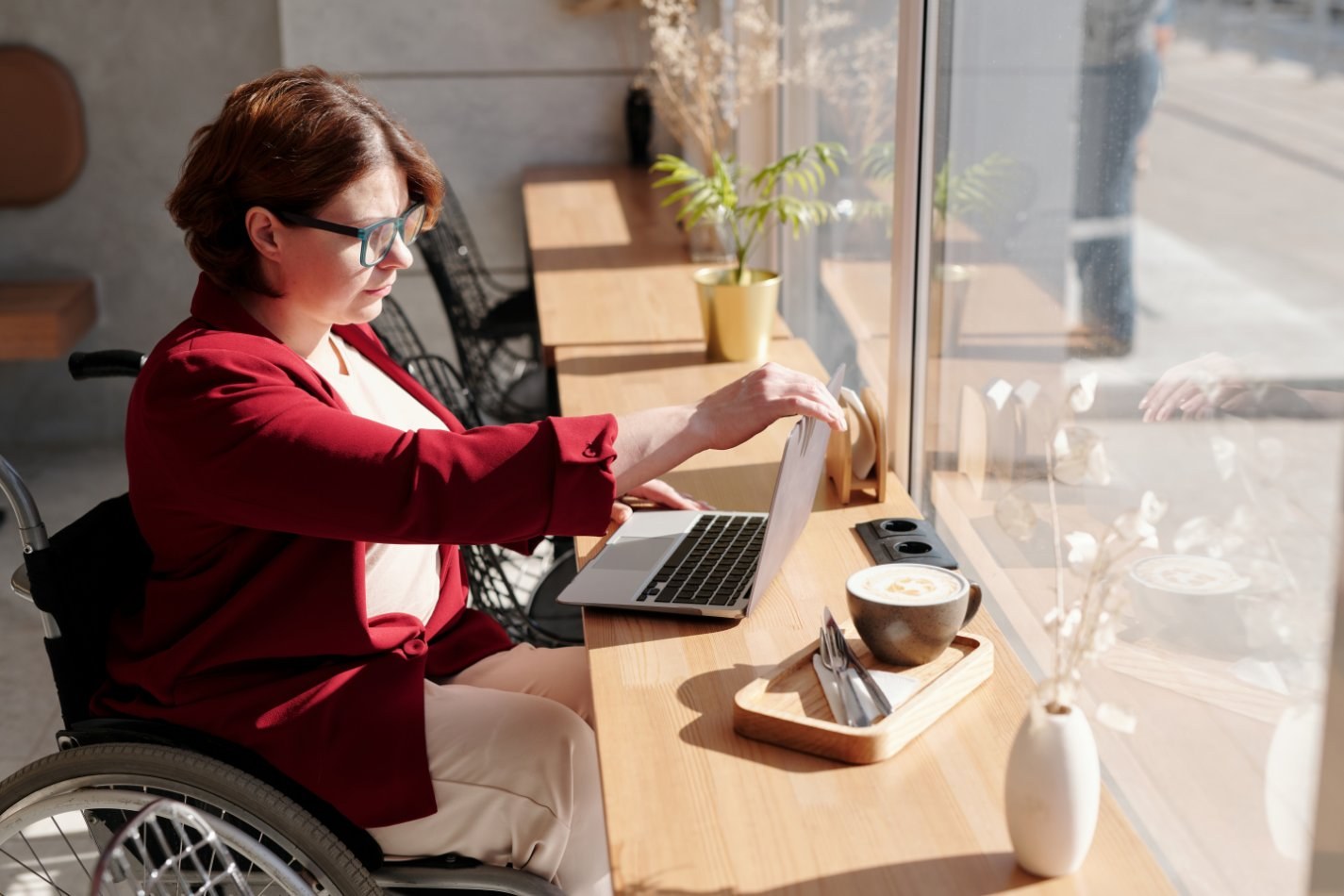 Pay Equity Legislation to Put on Your Radar
Two notable proposed federal pay equity-related laws have gained traction in recent years but have not been passed by Congress. However, we recommend keeping an eye on both:
The Paycheck Fairness Act
The Paycheck Fairness Act would amend the EPA by revising remedies, enhancing enforcement, and eliminating exceptions. It recently passed the House of Representatives ( April 2021) but stalled in the Senate (June 2021), where it was blocked.
Requiring employers to show that pay disparities between men and women are job-related and consistent with business necessity
Making it easier for plaintiffs to participate in class-action lawsuits that challenge systemic pay discrimination
Providing greater remedies for prevailing plaintiffs
Prohibiting employers from asking job applicants about their salary history or relying on salary history to set compensation
Prohibiting employers from retaliating against workers who discuss their pay with co-workers
Raise the Wage Act of 2021
The proposed Raise the Wage Act was introduced in the House in January 2021 as a vehicle to raise the minimum wage and, as a result, eliminate racial income disparities, stimulate the economy, and reduce public-assistance spending.
This bill proposes:
Gradually increasing the federal minimum wage from $7.25 an hour today to $15 an hour by 2025
Indexing future increases in the federal minimum wage to median wage growth
Gradually raising the minimum wage paid to tipped workers from $2.13 an hour today to the full federal minimum wage
Raising the subminimum wage to the full federal minimum wage and eliminating subminimum wage certificates for workers with disabilities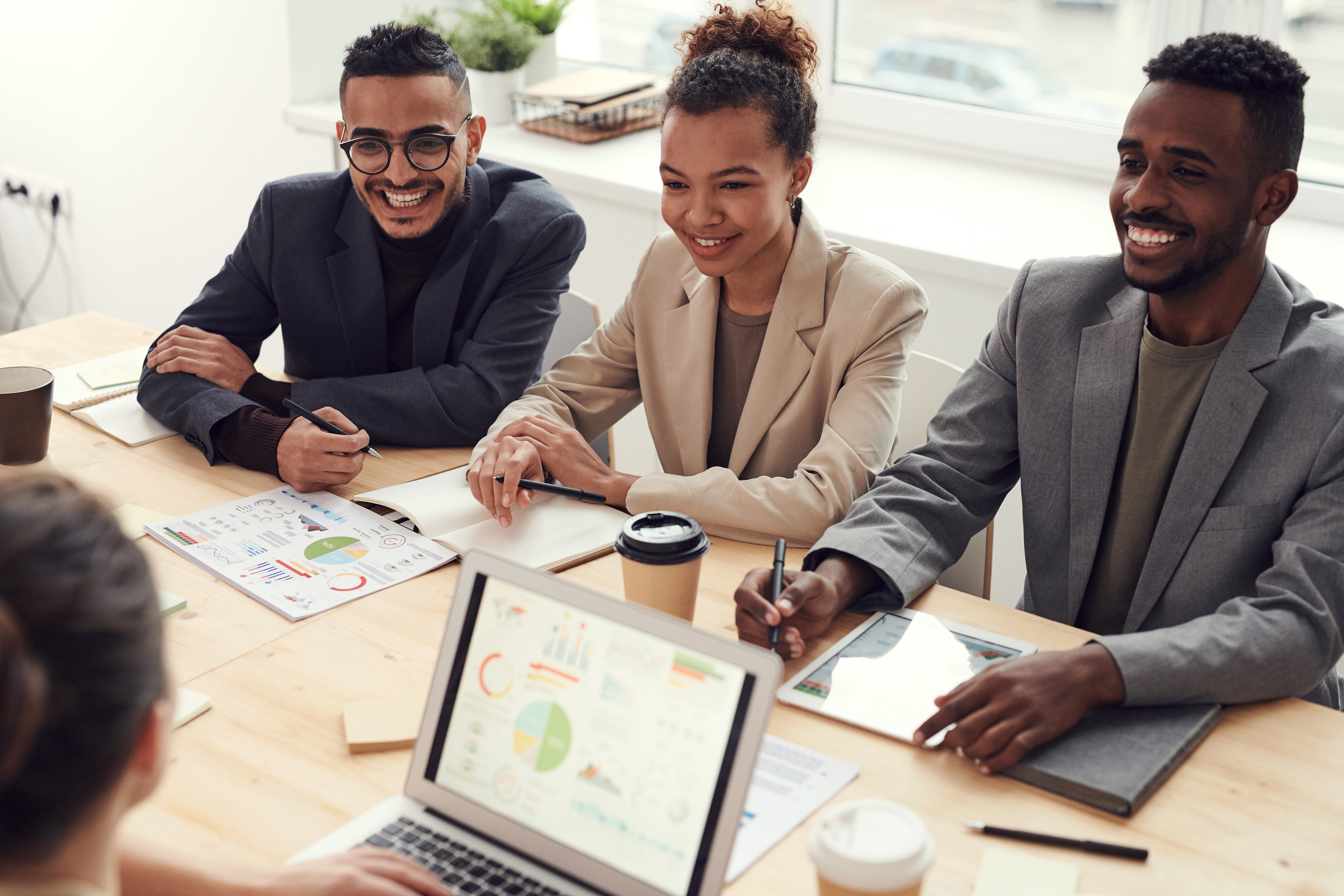 How to Work Toward Pay Equity in Your Workplace
In addition to complying with equal pay and compensation discrimination laws that apply to your organization, actions you can take to close the gender pay gap and protect your company include:
Conducting an internal pay-equity audit to determine pay gaps and ensure that all employees are paid fairly for their jobs regardless of their gender, race, or ethnicity
Establishing a compensation strategy that ensures you are paying each employee a fair wage—one that is consistent across the board. (It will help you improve your diversity, equity, and inclusion (DEI) efforts, promote a healthier workplace culture, and help you reduce your litigation risks.)
Maintaining thorough payroll records and document pay decisions
Staying on top of federal and state wage and hour requirements, which determine the wage rates you're required to pay and the hours for which you must compensate employees
How G&A Can Help
If you need help navigating the complexities of pay equity and labor-law compliance, consider working with a professional employer organization (PEO) such as G&A Partners. Our regulatory and compliance experts can help you identify the laws that apply to your company and employees. We'll also help you maintain accurate records and put procedures in place to avoid noncompliance.