Navigating FLSA Compliance
Webinar Recap
Did you miss our popular webinar covering the Fair Labor Standards Act (FLSA)?
Don't worry! We recorded the whole thing and have made it available for viewing! See it here.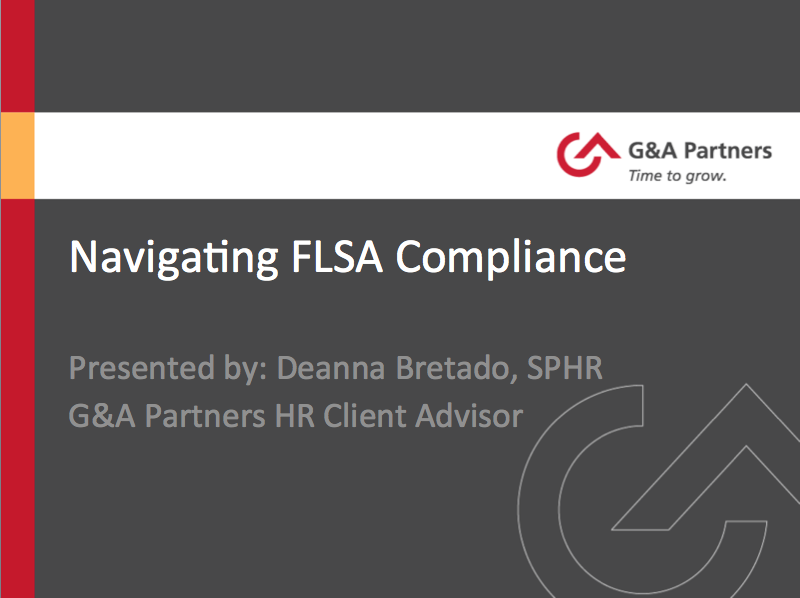 Webinar description:
In this webinar, Deanna Bretado, one of G&A's HR Client Advisors, will help you navigate the Fair Labor Standards Act and learn best practices on defending against FLSA claims or lawsuits. This webinar covers the definition and purpose of the FLSA, minimum wage and overtime requirements and exemptions, ways to properly determine overtime eligibility, as well as employer responsibilities under FLSA. After the presentation, Deanna hosts a Q&A session with webinar attendees.