Diversity, Unlimited PTO Key Factors Among Denver's Top Workplaces
What does it take to become a "best place to work"?
Insights on two key factors setting top workplaces apart: diversity and unlimited paid time off (PTO).
Two of G&A Partners' HR experts offer their insight on strategies employers can use to become employers of choice and be recognized as "best places to work" in their respective industries or areas as part of The Denver Post's "Best Places To Work" special edition.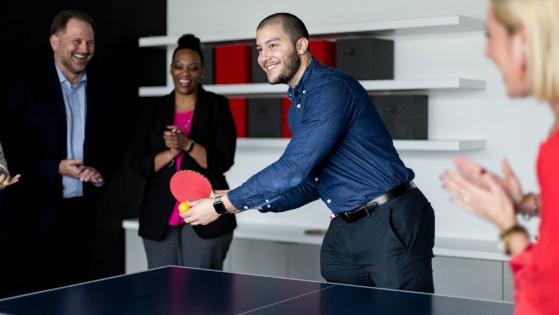 On building a diverse and inclusive workplace:
"Rather than considering a range of employees, managers often promote those who are most like themselves.

To avoid that outcome, companies should provide training to help managers recognize their biases and get beyond them, said Andrea Denison, a human resources client advocate with outsourcing firm G&A Partners.

Some larger companies, such as Google, bring in speakers from minority groups to help educate employees about the challenges these groups face in the workplace, Denison said.

Small changes can help those whose backgrounds differ from those of their colleagues feel more comfortable.

Denison suggests giving employees floating holidays so those who want to celebrate a holiday that is outside the American mainstream can take off.

Seating arrangements can force personnel to mix with those they don't work closely with. "It's hard to dislike someone or a group once you get to know them," she said."
Check out the full article on The Denver Post's website to read more tips on how to promote diversity as part of your company's culture: "2018 Top Workplaces: Building a diverse and inclusive workplace is more than just a cliche for these companies."
On offering unlimited paid time off:
"Among the 150 employers in The Denver Post's Top Workplaces 2018 list, eight listed unlimited paid time off as a benefit. Another eight described their paid time-off policies as "generous" and 16 referenced paid time-off policies as a key benefit for employees."

"There are a variety of ways to roll out the policy, said Bonnie Scherry, director of corporate human resources at G&A Partners, a HR outsourcing firm.

It can be used to replace vacation, sick and personal days, but it most commonly takes the place of vacation time, Scherry said."
Check out the full article on The Denver Post's website to read about how companies are embracing the idea of unlimited paid time off: "2018 Top Workplaces: What could be better than unlimited paid time off? Growing number of employers offer the benefit."