The G&A Difference
When you select G&A for HR solutions and support, you access a dedicated provider who serves as an extension of your own team—giving you the resources to take care of your employees and build a more resilient business.
The G&A difference includes:
Customized, scalable HR solutions, including payroll, recruiting, training, workplace safety, and more
Access to affordable, Fortune 500-level benefits
The HR infrastructure and expertise to provide full-service support or guidance in key areas
Extensive HR expertise to help reduce your company's exposure to risk and resolve standard and complex business challenges
Innovative, user-friendly, and fully integrated HR management software
How a PEO benefits your organization
Did you know that partnering with a trusted PEO, like G&A, can help you improve productivity, increase operating efficiencies, minimize risk, lower overhead costs, reduce turnover, and much more?
In fact, a professional employer organization (PEO) can help you grow 7-9% faster and can save you an average of 32% on HR, payroll, and benefits administration costs.
Even better news? Companies that partner with a PEO have a 50% greater chance of remaining in business—in good times and challenging times.*
*According to the National Association of Professional Employer Organizations—NAPEO.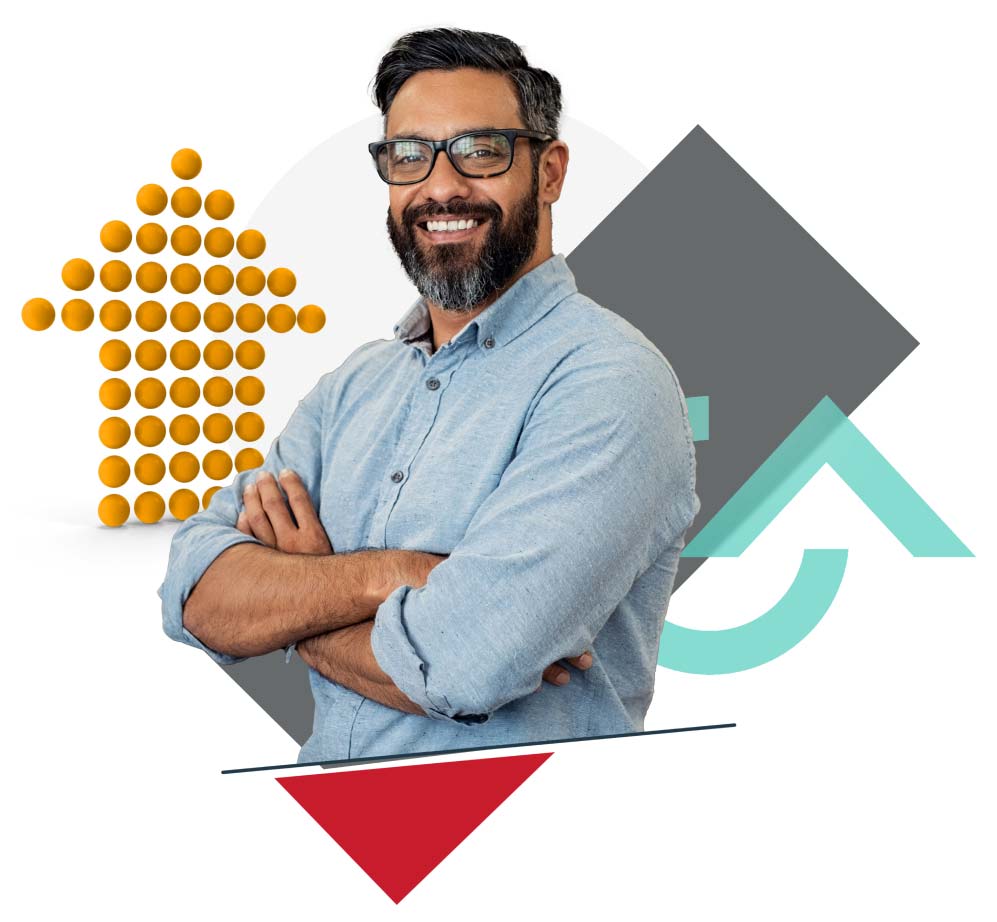 Working with G&A Partners

G&A Partners has a solid reputation for helping small and mid-sized businesses manage all things HR—from vetting and recruiting new talent to staying on top of personnel, tax-law changes and compliance, benefits, and payroll. Partnering with a PEO can reduce the burden on your back office and provide you with the expertise you need for peace of mind, making it possible for you to focus on your clients and growing your business.
If you're considering hiring a PEO such as G&A Partners, start by scheduling a consultation with one of our knowledgeable business advisors. Share your business story and the pain points you're hoping to alleviate as well as your goals for the future of your organization. Together, we can design a solution that works best for your business.

It's important to note that as your PEO, G&A will become an extension of your business. Together, we enter into a co- or shared-employment relationship where you share legal rights and duties with G&A, with respect to your employees. This simply means that we become the employer of record for your employees for payroll-tax purposes. You still maintain complete control of your business, but you're able to share some of the liabilities in the areas of human resources, payroll and taxes, workers compensation, and benefits.

You are fully protected by a Client Service Agreement (CSA) that we compose together prior to engagement. After the CSA is signed, the onboarding process will begin. In about four to six weeks, G&A Partners will be your PEO and can answer any questions you and your team have about employment-related matters. We're here to support you and your employees every step of the way from hire to retire.
Concern
I don't want to hand over control of essential people and processes.
Reality
The main reason for a PEO to be named the "employer of record" in a co- or shared-employment relationship is to enable it to directly manage the payroll, issue Forms W-2, and collect and pay employment taxes. Co- or shared-employment is nothing to fear—it simply describes the relationship between two or more employers in which each has actual and potential legal rights and duties with respect to the same employee or group of employees.
You are further protected because in order to engage a PEO you must first sign a client service agreement (CSA) that outlines the responsibilities and liabilities that you will share with that PEO in the areas of human resources, payroll and taxes, workers compensation, and benefits. With the signing of a CSA, you maintain 100% control of your company and your employees, but you share some of the liabilities for the areas outlined in the agreement. This relationship typically works out to your benefit by reducing your risk and financial obligations.
Concern
I'm worried that having an outside company administer HR will influence my company's culture.
Reality
The PEO experts assigned to your business do not work in your office space and therefore a lot of the culture you've built around internal relationships will remain intact. However, a PEO brings a plethora of HR assistance and goodwill to a company and can help you enhance your culture by offering employees more affordable benefits, clearly defined processes and procedures, employee and management training opportunities, employee resources, and more.
Concern
I have a small HR department and I'm worried that hiring a PEO will diminish the value of these critical in-house employees.
Reality
Hiring a PEO to help manage the wide range of administrative details that come with overseeing a workforce can help you reduce the burden on your small or single-person HR team. PEOs are actually ideal in these circumstances because they provide much-needed guidance on employee issues, benefits and payroll administration, and especially taxes and legal compliance mandates. By hiring a PEO, your HR team will have a slew of HR experts with whom to bounce around ideas and get knowledgeable advice.
A good PEO also assists with performance management and can provide your HR team with a number of tools and online guides to aid them as they assist your business leaders and employees with their everyday HR needs.
The difference between an ASO (Administrative Service Organization) and a PEO.
Larger businesses that are seeking only supplemental support or services in HR, talent recruitment, benefits administration, or payroll will often benefit most from partnering with an ASO that allows them to choose the service offerings they need most from an à la carte-like menu. The main difference between an ASO and a PEO is that in the case of the ASO, there is no need for a co- or shared-employment relationship.

If you're simply looking to ease the burden on your current staff and you only need to outsource a few functions such as benefits administration or payroll, an ASO relationship could be the best choice for you.