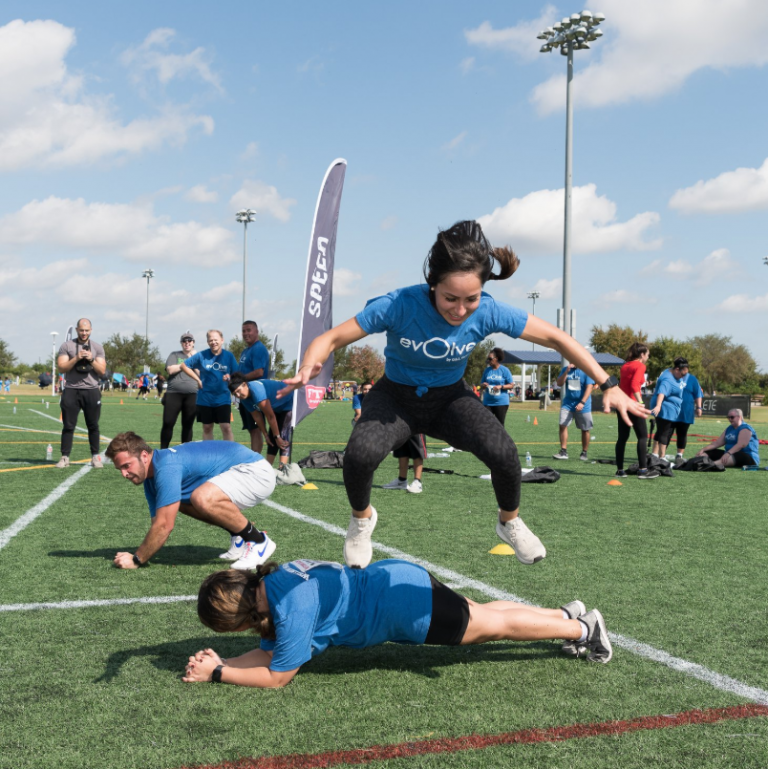 On October 19, 2019, nearly 40 employees from G&A Partners' Houston office competed in the 2019 Houston Fit Company Challenge.
The event – which was held at Houston Sports Park – consisted of three courses designed to test participants' strength and endurance.
In the first course, teams of three or four competed to rack up as many points as they could by completing individual exercises – such as burpees, squats, and planks. The second course challenged the teams' speed and communication skills with multiple relays. The third and final round was a test of true endurance with a timed run.

The G&A Partners team – dubbed the "Wellness Warriors" – pushed through to earn the top spot in the large company division.
The "Wellness Warrior" program at G&A Partners is a component of its employee wellness program, Evolve.
Modeled after G&A Partners' own award-winning corporate wellness program, Evolve by G&A Partners provides employers with a turnkey wellness experience, and can be customized to meet an employer's specific needs and goals, as well as their employees' lifestyles.
Learn how G&A Partners can help you implement an award-winning wellness program at your company!