Implementing A Paid Leave Policy For Your Small Business
Benefits of paid leave policies for small businesses
Dave Berndt, a senior client advocate for G&A Partners, recently shared his insights on crafting a well-balanced paid leave policy with Adam Uzialko of Business News Daily.
How paid leave policies can help small businesses
The U.S. is alone among industrialized countries in that it does not maintain any federal paid leave policies. The federal Family and Medical Leave Act (FMLA) requires companies with 50 or more employees to provide unpaid time off to certain employees, but there are no regulations for smaller businesses. And there is no federal requirement to offer compensated time off.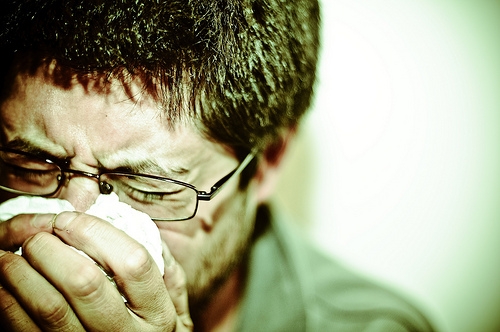 In many cases, this means workers needing to take time off to care for themselves or their family members must do so without pay or the job protections that many paid leave regulations offer. However, in recent years, a movement in local jurisdictions and state legislatures to implement a patchwork of paid leave policies has grown.
Implementing a paid leave policy for your company
Implementation has many moving parts.
"The key to crafting a well-balanced paid leave policy is to ensure that your policy aligns with the mandatory requirements. Then it's a matter of considering whether you as an employer want to add any additional coverage for your employees," said David Berndt, a senior client advocate for G&A Partners. "For companies that have operations in multiple states, it can be a complicated process to comply with various versions of paid sick leave laws."
Often, when a company does business in multiple jurisdictions with paid leave requirements, they might just choose to adopt the most stringent requirements to ensure compliance across the board. Those that operate in both jurisdictions with paid leave policies, as well as those with no regulations, might enact a company policy only where it is required. Ultimately, it is a question of strategy. However, Berndt noted that while paid leave might represent a degree of new difficulty for employers, the changes should also be viewed as an opportunity.
"When states pass legislation mandating paid sick leave, this creates new regulatory burdens for employers," Berndt said. "However, employers should also look at these new requirements as an opportunity to support their workforce, boost morale and provide a better work-life balance."
Popular support for paid leave policies
Generally, popular support is translating into an expansion of paid leave policies throughout the U.S. Employers wanting to get ahead of the game should consider drafting a paid leave policy ahead of time and tweaking it to conform with local standards as they develop.
"As for the future, we anticipate that more states will adopt similar mandatory paid sick leave laws since these have become so popular from a political perspective," Berndt said.
This information was originally published on January 26, 2018, in an article by Business News Daily. Click here to view the full article on the Business News Daily website.