Leading Your Company Through an Acquisition
How to maintain a sense of continuity while integrating different cultures and operations
Tony Grijalva and John Allen, the co-founders of G&A Partners, recently shared their insights on leading through an acquisition based on their experience at the helm of G&A Partners' many acquisitions of other PEO firms, in an article for Net Profit Growth, a PEO industry publication.

Acquisitions are a great way to increase the size and gross margin almost immediately, but blending two firms is not something that can be done overnight.
Proper integrations require not only combining numbers, but also assimilating new employees, coping with different cultures, reaching remote locations, and reconciling different processes and systems that may not be compatible with the acquisitive firm's vision or values – all of which can be incredibly draining for the acquiring firm's leadership team.
Strategies for leading your company through an acquisition

1. Look for cultural fit by focusing on key people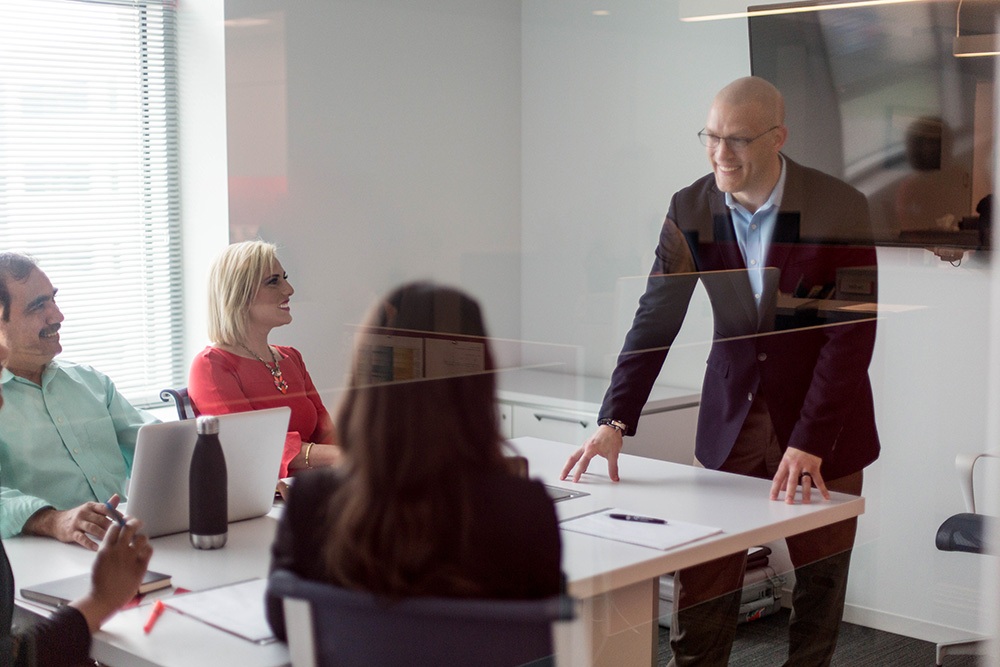 No matter how good the numbers look, the key to the realization of any acquisition is the successful integration of cultures. The desire t
o keep an acquisition discreet until everything is finalized makes it nearly impossible to get a complete sense of its people and culture, however.
Instead, the leadership of the acquiring firm must rely on its perception of the people it does meet with – the current owners, financial officers and other key employees – and assume that they reflect the values and work ethic of the organization as a whole. If most of the key people seem genuinely devoted and energetic, for example, it's a good indicator that their attitudes are emblematic of the firm's culture and workforce. Ultimately, if the people who are part of the transaction are not people you'd want on your team, it's unlikely that the acquisition will be very successful in the long-term.
2. Minimize disruption by implementing changes slowly
Like many service industries, the PEO industry is one built primarily on relationships with the people servicing client accounts, rather than brands or products. Other firms have undervalued this aspect of their businesses when making acquisitions, with disastrous results.
Keeping the current structures in place – the same scope of services, same service fee and same service team – can go a long way towards building positive relationships with newly acquired clients. As the acquiring firm, you can phase these changes in over time, gradually moving clients to your technology platforms, for instance, once you've developed strong relationships and earned their trust and loyalty.
3. Be as transparent as possible during the process
It's not just the clients that have to be won over, however. If the acquired firm has been struggling, its employees have likely been under a considerable amount of stress for quite a while, and the news that their employer has been acquired might ratchet their anxiety even further.
It's vital that the leaders of the purchasing company are as transparent as possible with the employees of the acquired firm. Leaving employees in limbo about whether or not they'll be retained as part of the acquisition breeds uncertainty that can seep into the client relationships. Endeavor to provide timely and honest answers to questions about how things will work moving forward and do everything you can to minimize fears or uncertainty.
Similarly, it's important to be transparent with your current workforce, who might also have fears about the impact of an acquisition on their current workload. If you're preparing to make an acquisition, consider letting your employees know about your intentions, emphasizing how your strategy ties back into the organization's mission or values. Getting your team on board in advance of an acquisition, rather than blindsiding them once the deal is done, can help keep everyone motivated and set expectations – particularly for those who might be asked to pitch in to make sure the acquisition and integration is successful.
4. Be wary of "deal fatigue"
A growth strategy that involves rapid or successive acquisitions can be incredibly taxing – on the organization as a whole and on the individual leaders of the company. Just as in any sales process, not every deal will reach the finish line and acquisitive firms must have a number of companies in their pipeline to give themselves the best chance of success. This often translates into long hours as leaders balance meetings with the owners of targeted firms while still being present and involved in the operations of their own company.
We personally have seen the toll a series of acquisitions can have on a company. Our firm is currently working on a number of acquisitions that have either closed recently or are about to close and, despite the fact that we have completed a number of acquisitions over the course of our history, each one tests our team's ability to react and cope with the extra work. While we are much better prepared today than we were during our first acquisition, the process of incorporating these businesses into our fold is always disruptive. Over the years, however, we have developed templates and processes to ease with the transitions along with becoming more practiced at recognizing warning signs that would indicate problems later on. The more acquisitions your firm makes, the more you will learn from each transaction. Even the deals that fall through offer valuable – if expensive – lessons.
As industries continue to consolidate and margins shrink, more and more firms will be forced to make acquisitions if they want to take advantage of these prosperous market conditions. And while leading a firm through an acquisition is undoubtedly stressful, it's ultimately a good problem to have, and an opportunity that leaders should do everything they can to capitalize on.
At G&A Partners we have experienced this first hand: although our sales and marketing engine is generating more new business than ever before and our investments in client experience initiatives have resulted in very high client retention rates, these efforts alone are not enough to achieve the kind of growth we want to accelerate. Adding other companies into the mix is the only way to remain relevant and competitive in this market and achieve the kind of growth we want to accelerate.