Managing growth is top of mind for G&A Partners' CFO
G&A Partners CFO Dean Andersen says "managing growth" is the thing that keeps him up at night
"[As] we grow and scale, how do you manage that while maintaining what makes your company what it is?"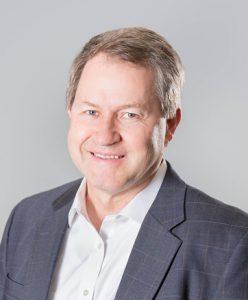 Last month, Andersen participated in the Houston Business Journal's CFO panel, which featured five area CFOs and covered everything from trade to hiring goals, and asked participants to share what's next for their companies and their industries.
Below are a few of the insights he shared during the panel. To read what the rest of the panel had to say, check out the full recap on the Houston Business Journal website: "Panel recap: Houston finance execs talk trade uncertainty, workforce needs."

As a financial professional, what keeps you up at night?
Andersen: "Managing growth. We've grown very rapidly — more than doubled in size in the last four years — and we continue to add divisions. We want to keep the culture that we love about our company. But as we grow and scale, how do you manage that while maintaining what makes your company what it is?"
G&A Partners has, indeed, experienced an incredible period of growth recently, thanks in part to a series of acquisitions of regional competitors — its sixth and most recent acquisition of Pay Pros was completed in October — as it looks to expand its geographic reach and further establish itself as an industry leader.
As G&A Partners works with clients on health care benefits, how are firms adjusting their finances as health care costs continue to rise?
Andersen: "That is a huge challenge. Every year when companies get their renewals, it's like, 'Oh my word, [the costs] just keeps going up.' There are a lot of employee health plans and wellness plans that can help, and companies do see that there's some real value in that. I think promoting a healthy workforce will help companies over time, but it's tough. I don't see an end to it in the short term."
For many employers, the cost of employee benefits — and health insurance, in particular — is usually one of their largest expenses, often second only to payroll. That's why G&A Partners' ability to help its clients secure affordable coverage through its master plans with top carriers is often a top driver for companies becoming interested in partnering with a professional employer organization (PEO).