Recruiting in a Virtual Environment
This year has changed a lot of things that we used to take for granted, like a good handshake and a quick first impression during an in-person interview. But just because safety dictates interviews be conducted virtually right now doesn't mean there's reason to fear you'll never find the right match.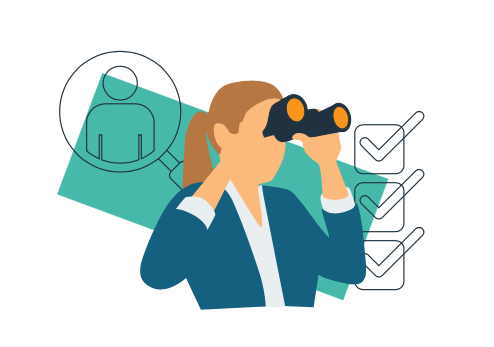 "Recruiting in a virtual environment is new for all of us but it can be done successfully with a well-thought-out plan and execution," said G&A Partners' Recruitment Process Outsourcing (RPO) Manager Eleesha Martin, who co-hosted the webinar, "Recruiting in a Virtual Environment," with Senior Recruiting Specialist Douglas Henry on November 12, 2020.
"We're all learning and growing in this new way of recruiting together," Martin said. "We don't want anyone to feel left out or left alone and having to navigate through this by themselves. So, if you would like some guidance to help you get through this virtual recruiting process, we're going to help you every step of the way."

Martin and Henry spent the hourlong webinar examining post-pandemic best practices for recruiting and hiring and discussing the technology available to make the process a smoother one for organizations and their candidates.

Organizations have a lot on their plates and many are having to do more with less. Having any form of automation to save time and money is trending right now, Martin said, particularly artificial intelligence (AI).

"Sourcing is so critical and, as we know, finding top talent in this market is extremely important," Henry said. "AI tools allow you to source and generate candidate pools in real-time without you having to do all the work."

With more than 11 million unemployed Americans on the hunt for work, having application and resume reviews automated initially will help narrow the pool to a more realistic segment of talented individuals for recruiters to interview and vet. However, Martin said that before you post a job externally, you should first review internal possibilities.

"Look internally to see if there is someone who may have expressed interest in learning new roles or new skills and see if you can work with them, promote them, and grow them before looking externally," she recommended.

Interviews may have to be conducted virtually and over the phone for a while, but in the end, how you treat your employees and candidates—the ones you choose to fill open roles and the ones you don't—can have a significant impact on your reputation and future success, Martin said.
Watch the webinar below to learn more about recruiting in a virtual environment. Webinar slides are also available for download.