Communicating Overtime Changes
UPDATE: Federal judge blocks new overtime rule from going into effect.
Check out our latest post on this topic for more information: New Overtime Rule Blocked - Now What?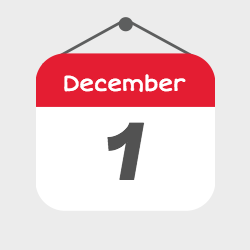 After months of waiting, the new FLSA overtime regulations are set to go into effect in just days, on December 1, 2016.Although there has been much speculation in recent months about how the results of the election and other pending litigation would impact the rule, the rule is moving forward as scheduled, and employers now have just days to become compliant.
The most significant change the new rule brings is an increase in the salary threshold for workers to qualify as exempt from overtime requirements, from $23,660 to $47,476 annually.
Ori Murdock, one of G&A Partners' experienced Client Advocates, recently offered her insight on how employers should go about communicating these changes to impacted workers in an article for the Houston Business Journal.
As with anything that impacts employee pay rates, figuring out a way to communicate the changes without upsetting employees can seem like a daunting task. While there's nothing employers can do to prevent unpleasant conversations completely, there are a few best practices that can help employers make the message more palatable:
Figure out exactly who will be affected
The impact of these changes will vary from employer to employer. Some might have just a few employees who affected, while others might be in for some serious work. Organizations with just a few employees whose pay needs to be adjusted might decide to communicate with those employees one on one. Those with larger populations of affected employees might want to consider a more global communication strategy.
Provide training to supervisors and managers
Frontline managers and supervisors are likely to be the people workers turn to first with any questions about any changes, so it's important for employers to train these employees to receive enough education about the changes so they can answer basic questions and respond to concerns.
Be transparent
Employers should strive to make any communications about changes in pay or status as a result of the new regulations clear and concise. This is the best way to combat rumors and unease, the symptoms of the uncertainty that often accompany such sweeping changes. Employers should aim to provide a high-level overview of the rule, the changes the organization is implementing, and how these changes will support the company's overall goals.
Prepare for awkward conversations
Exempt status is often seen as a badge of honor for many employees – they no longer need to worry about punching a clock, and they get the security of knowing the exact amount in their check every pay period. For this reason, employees who will have to be reclassified as a result of the new rule and need to start clocking in and out might interpret the news as a demotion, a true loss in status or prestige within the organization. Employers should be sensitive to these concerns, and reassure the employee that it's a legal status change, not status change within the organization.
The manner in which employers communicate these changes will have a significant impact on the way they are received by their employees. Employers who take the time to plan out a communication strategy and are as transparent as possible about the reasons behind them will experience a much smoother reception. Those who don't might just have a mutiny on their hands.
This article originally appeared in the October 28 - November 3 issue of the Houston Business Journal.