As your business grows, so too do your human resources responsibilities. Developing and streamlining your HR processes helps you take care of your employees, increase efficiencies, connect with top-tier talent, stay on top of rules and regulations, and improve your bottom line. It also frees up time for you to focus on your business.
So, what is HR outsourcing, and how can it help your company grow and thrive for years to come?

HR Outsourcing
When your business hires an external company to manage some or all of your HR needs, you are outsourcing HR. Human resources outsourcing can cover a broad spectrum of services, from day-to-day HR functions to long-term, strategic initiatives. Some HR outsourcing services include:
Taking care of tasks on your business' payroll checklist is a full-time job. Outsourcing to an HR support team that manages all the moving parts – including time-tracking, benefit deductions, payroll tax filing, reporting and more – allows you to focus on business strategy.
Payroll administration services an HR outsourcing firm can provide include:
Payroll setup
Payroll tax filing
Form W-2 & W-4 printing, filing, and mailing
Processing weekly/biweekly/semimonthly/monthly payroll cycles
Paid time off (PTO), vacation, and sick-leave accrual
Employment verification of current and past employees
Online payroll submission
Automated standard deductions
Standard payroll reporting
Garnishment, levy, and child support administration
New-hire reporting
Access to an integrated time and attendance system
---
Outsourcing your company's recruiting efforts can help you build a pipeline of experienced talent so you can hire team members who will provide long-term benefits for your organization. An HR outsourcing services provider such as G&A Partners will proactively manage one or all aspects of your hiring process from actively sourcing candidates, to vetting, interviewing, and hiring.
Recruiting services that an HR outsourcing firm can provide include:
Candidate sourcing
Access to a web-based applicant tracking system
Job description support
Job postings
Resume screening based on client criteria
Access to pre-hire job assessments, substance abuse testing, background checks, and medical exams
Onboarding new employees
---
An HR outsourcing services provider such as a professional employer organization (PEO) can provide you with access to high-quality, affordable benefits that allow you to better compete for top talent and provide employees with the health and financial benefits they need. Once you've settled on the benefits you want, PEO services can assist you by administering your employee benefits program, which requires specialized knowledge and keen attention to detail.
Benefits procurement and administration services an HR outsourcing firm can provide include:
Tremendous buying power that provides greater access to top health care, dental, vision, life, short-term disability, long-term disability, and other types of insurance
Access to voluntary benefits and employee assistance programs
Onsite assistance for open enrollment and access to benefits-enrollment technology
Adding/deleting employees in the carrier system
Handling employee calls regarding coverage and claims
Reconciliation of invoices to ensure the appropriate collection of employee benefit contributions
Unemployment claims administration
COBRA administration
401(k) plan and administration
Section 125 Plan administration
Paid time-off (PTO) tracking
---
Today's business owners recognize the need to invest in human capital management. Outsourcing your company's training and performance-management programs can help you make that investment and proactively develop your employee talent base while increasing job satisfaction and engagement.
Performance-management services an HR outsourcing firm can provide include:

Access to employee performance-management technology, including online/onsite supervisory HR training and eLearning, and employee development tools
Employee performance goal management
Streamlined performance review processes
Ongoing performance feedback
Identification of employee competencies/skills gaps
Staffing management
Diversity, equity, and inclusion (DEI) program implementation
Employee performance-records maintenance
---
Providing your employees with a safe work environment is a top priority. When you partner with HR outsourcing firms, especially a PEO such as G&A Partners that has in-house expertise, you will have tools in place to help prevent workplace accidents and combat employee fatigue.
HR consulting services can also help you develop custom workplace safety protocols, emergency procedures, and ensure your company is compliant.
Risk management and workplace safety services that an HR outsourcing firm can provide include:
Company policies and procedures development and implementation
Employee handbook development and maintenance
Workers' compensation coverage and claims administration
Accident prevention plan development and implementation
Safety training
Onsite safety inspections
Post-accident investigations
OSHA assistance
Safety and risk management consulting services
---
The U.S. regulatory landscape is in a constant state of change, and new employment laws are passed (or amended) on a regular basis. The best HR outsourcing providers have deep regulatory experience that will help your business stay compliant with employment laws and all federal, state, and local workplace requirements.
Employment and labor law compliance services that an HR outsourcing firm can provide include:
Guidance on federal, state and local laws and ordinances
Federal and state wage-and-hour compliance requirements
Leave policy and process management
Anti-harassment training for management and employees
Access to employment practices liability insurance (EPLI)
What HR Outsourcing Is Not
Despite its many benefits, human resources outsourcing remains a commonly misunderstood business practice. Through the years, HR outsourcing has become incorrectly synonymous with "offshoring," which refers to a company sending jobs overseas and eliminating internal staff.
Outsourcing is not offshoring. It is simply the process of obtaining goods or services from an external source or vendor so your company and employees can focus on growing your business.
Recent industry research shows that businesses that use HR outsourcing services grow 7-9% faster than those that don't, and companies of all sizes in various industries outsource HR functions – even those with human resources professionals on staff.

How Outsourcing HR Services Can Benefit Your Business

As your company grows, increased HR responsibilities can quickly take over, potentially resulting in the need to hire one or more employees to handle your HR needs. The costs associated with adding internal HR staff can eventually outweigh the benefits. Outsourcing some or all of your HR tasks will free up time for you to focus on your company's core services, and it offers benefits that are difficult to achieve internally without placing a heavy burden on your bottom line.
Refocus on running your business with G&A Partners. Contact us today.
As you weigh your HR and administrative support options, consider the following benefits of working with a PEO:
Lower Your Costs

Your employees deserve quality human resources support, but many small- and medium-sized businesses can't justify the expense of operating an entire HR department. The average cost of managing HR and administrative functions in-house is almost $3,000 per employee, per year, according to the Society for Human Resource Management (SHRM). Industry research reveals that businesses that outsource some or all of their HR services to a PEO or an HR outsourcing firm reduce their administrative costs by approximately $450 per employee, which can add up to significant savings for small business owners.
Boost Employee Morale
Payroll, benefits, career development, and more are vital to maintaining and improving employee morale and productivity. HR outsourcing means you have access to human resources experts who will help you care for the employees you have so you are able to reduce employee turnover and recruit new people to the team. An HR support team can also negotiate a better benefits package for your business, saving you money as an employer and saving your employees money on their premiums.
Maximize Business Efficiencies
It's challenging to focus on long-term business strategy when you and/or your employees are busy with day-to-day HR processes and tasks. With HR outsourcing, you can unload daily responsibilities such as running payroll, cutting checks, reviewing insurance claims, and administering benefits so you can focus on your company's big picture. You can also access customizable HR technology solutions such as online self-service platforms that will help save time, increase productivity, eliminate errors, and help you better manage work schedules.
Attract and Retain Qualified Employees

A PEO or HR outsourcing firm can help your company take a more proactive and targeted approach to recruiting by actively sourcing and vetting candidates and managing your hiring processes. Building a solid pipeline of talent offers many long-term benefits, including lower recruiting costs, a solid experience base, and a more robust company culture.
Connect with a Team of HR Experts
You started your business because you're an expert in your chosen field and you wanted to bring that expertise to bear with a quality product or service that your customers need. Still, compliance demands placed on your business can be confusing and time-consuming. When you work with an HR outsourcing company such as G&A Partners, with comprehensive, in-house expertise, you reduce the risk of noncompliance. You also gain access to a dedicated team of HR and back-office administration specialists who know the HR industry's ins and outs and can help you stay on top of laws and regulations that impact your business and industry.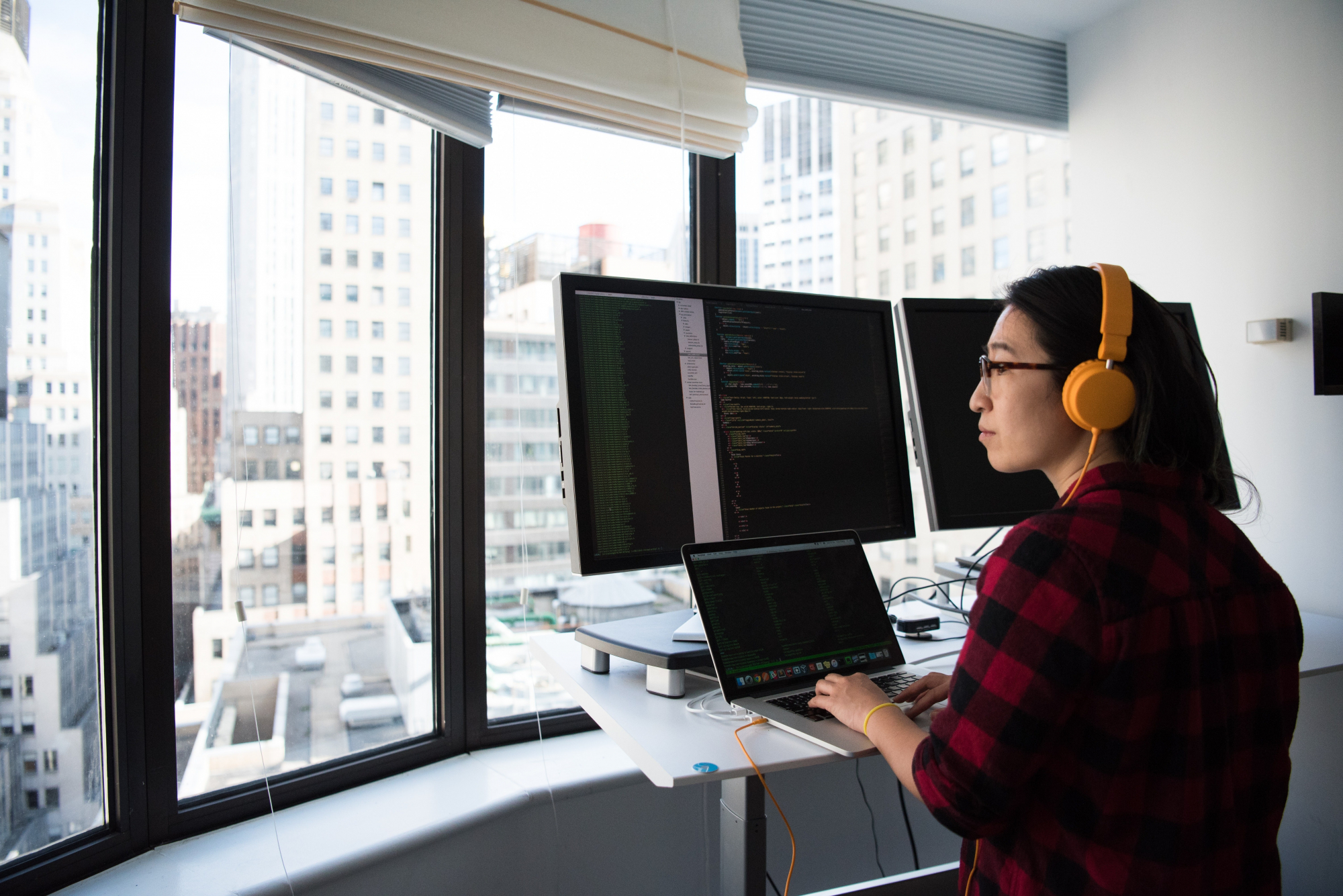 HR Support Based on Your Company's Needs
You have options when it comes to outsourcing HR services. Some companies hire an HR services provider to assist their in-house HR team with a specific task, such as payroll administration. Other companies need a comprehensive HR solution from the start, and some need HR consulting services to help on projects or specific issues. Explore the variety of available HR service providers to find one that meets your company's needs.
Discover the benefits G&A Partners can provide. Contact us today.
HR Technology Vendors

Some companies have the infrastructure and resources in place to manage their HR functions internally but lack the tools or technology to do so efficiently. A third-party HR technology vendor provides access to a program or online platform that performs these functions (typically payroll processing) or empowers employees to handle more tasks through self-service. Businesses that use HR technology vendors are still required to do the heavy lifting when it comes to many HR tasks.
HR Outsourcing (HRO)/Administrative Services Organizations (ASO)
An administrative services organization (ASO) is a company that contracts with employers to provide administrative and human resources services. An ASO partnership allows employers to pick and choose from an a la carte menu of available services, such as recruitment, payroll processing, benefits administration, risk management, regulatory compliance, performance management, employee relations, etc., to build a customized HR services package. This model is similar to other business outsourcing and vendor/client relationships and typically works well for large and established companies with an HR infrastructure.
Professional Employer Organization (PEO)
When you partner with a PEO, your company enters into a co-employment relationship that allows the PEO to act as the "employer of record" for your employees. As the employer of record, the PEO shares much of the administrative responsibilities and liabilities associated with carrying employees and performs employment-related tasks on your company's behalf. While PEO services offer a full-service HR management solution, they also provide scalable options that create value by supplementing services carried out by your company's internal HR staff. Businesses that outsource their human resources to a PEO enjoy several benefits, including reduced risk, minimized costs, and increased productivity.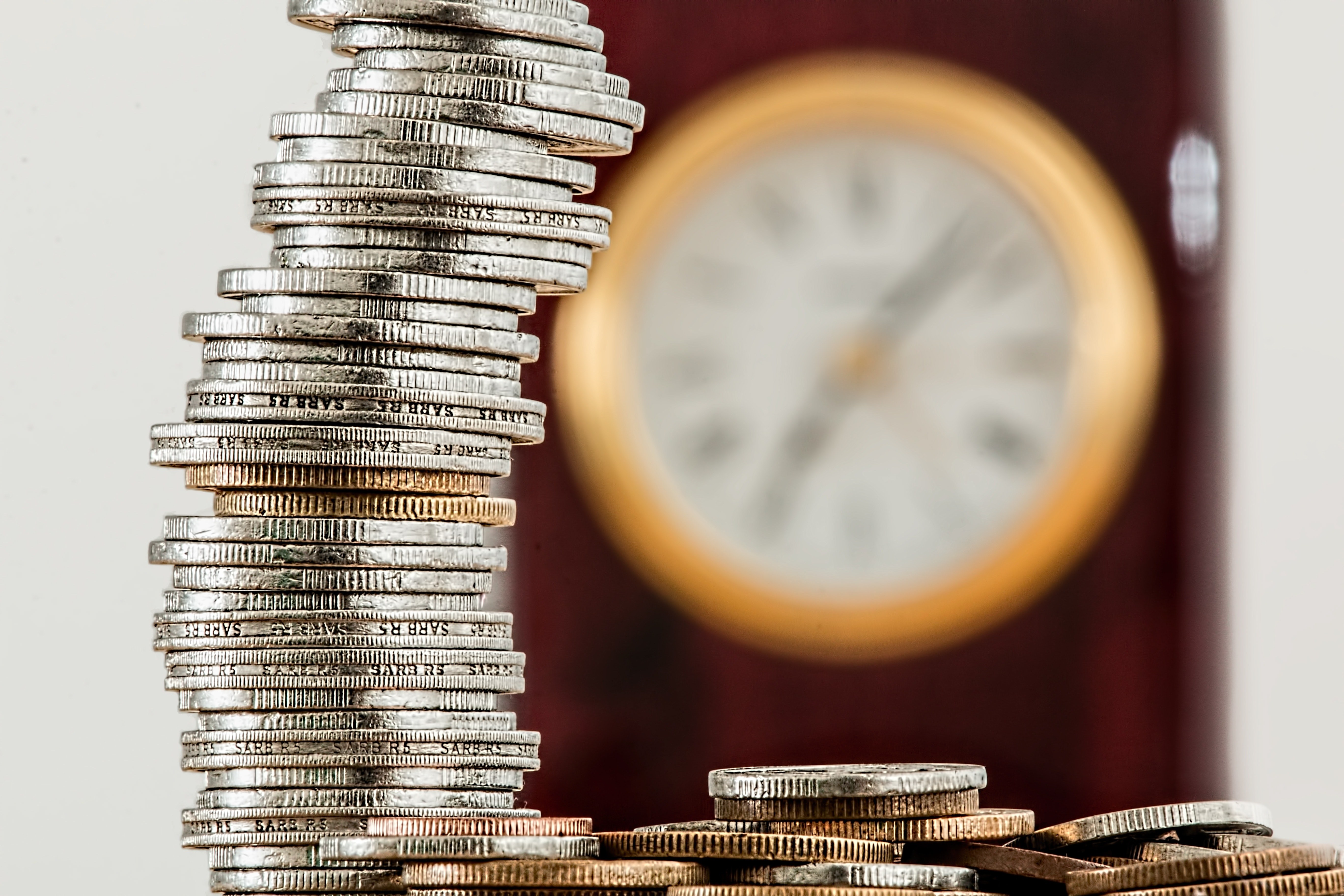 The ROI of Partnering with a PEO
Trying to run a small or mid-sized business with the same "all in-house" processes model as a Fortune 500 company can be challenging, leaving you stretched thin trying to juggle a myriad of roles and responsibilities.
Regain your focus with G&A Partners. Contact us today.
HR tasks in small businesses may be shouldered by just one or two people. Most in-house HR professionals (or those taking on HR tasks in addition to other job responsibilities) are busy with administrative burdens such as processing payroll, administering benefits plans, and filling out employment paperwork. This prevents them from focusing on HR functions that can add value to the company such as strategic recruiting, employee retention, employer branding, succession planning, and employee development.
Partnering with a professional employer organization (PEO) gives you access to a team of HR, benefits, and payroll experts for a fraction of the cost that building a comparable internal team would require. In fact, the annual cost savings for companies using a PEO is 27.2%, according to The ROI of Using a PEO report (2019).
PEOs Deliver Scalable HR Solutions
PEOs deliver proven processes and advanced technologies that help growing companies more effectively and efficiently manage their day-to-day HR functions such as recruiting, payroll administration, and employee benefits procurement and administration. The HR solutions they provide are scalable and grow with your company. And because PEOs maintain teams of accredited HR experts, they can also handle more complex HR matters that often confound business owners – such as claims administration and compliance issues.
Some business owners choose to employ a PEO so they can focus more on their core business, others so they can achieve greater operating efficiencies, and still others so they can save money. Companies that use PEOs often realize these benefits and more.
PEOs Help You Access Fortune-500 Level Benefits

A PEO helps small businesses realize Fortune 500-level HR services and benefits. How? Outsourcing HR to a national provider through a PEO creates "economies of scale" – lower costs on health insurance, workers' compensation, HR technology platforms, and more. PEOs leverage the buying power associated with a large client base to negotiate the best rates possible on benefits without sacrificing quality. The savings are passed on to your company and your employees, allowing you to create a competitive benefits package that will attract and retain top-tier talent.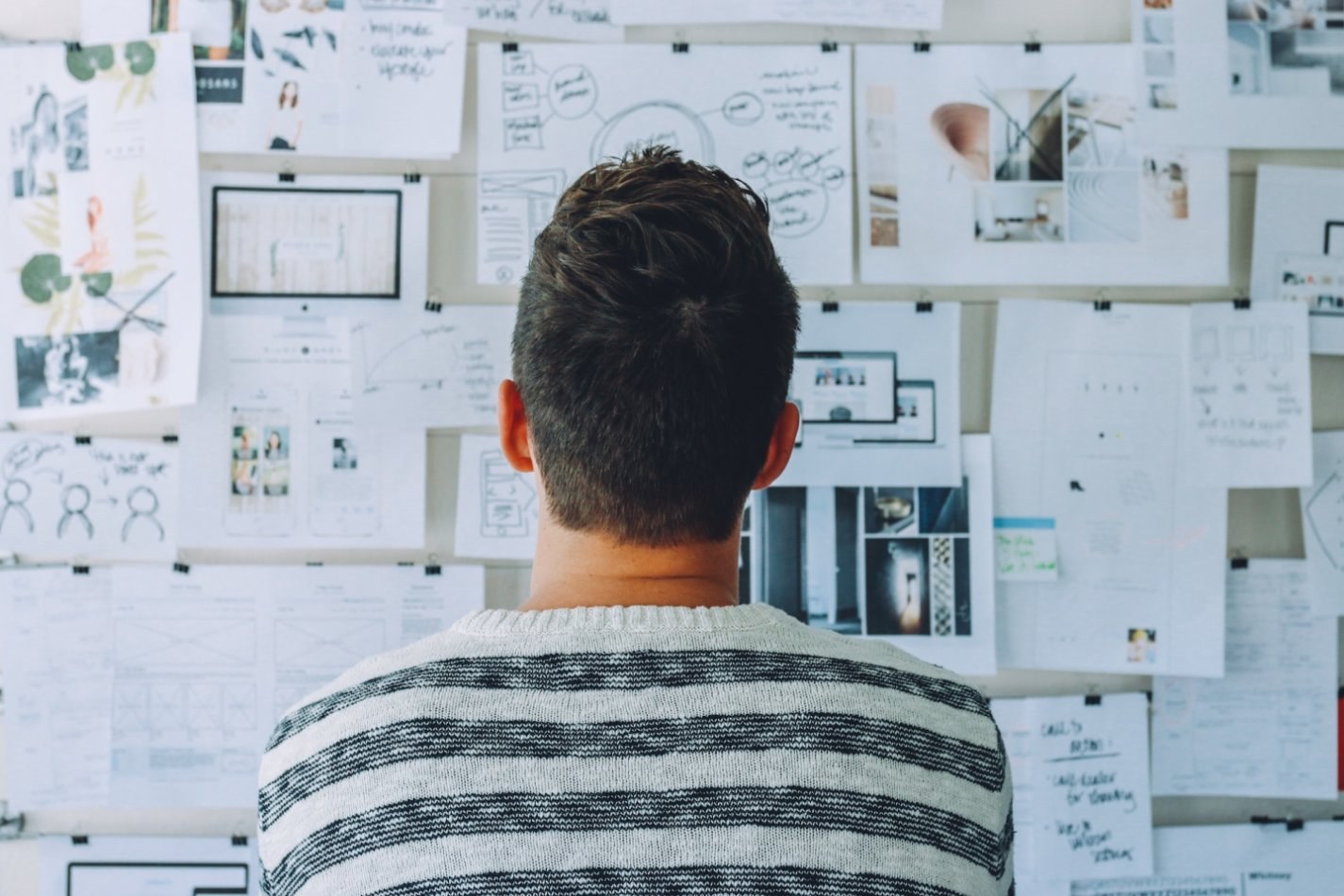 Myths and Misunderstandings About HR Outsourcing
If you're on the fence about outsourcing your HR services or concerned about what it might mean for your organization, check out the following list of the most common myths of partnering with a PEO. Arming yourself with accurate information about HR outsourcing will help you make the best decision for your company.
Learn more about the benefits of HR Outsourcing. Contact us today.
---
My company is too small to benefit from partnering with an HR outsourcing provider.
Small business owners – and growing businesses – are responsible for carrying out the same HR tasks as larger or more established companies, just on a smaller scale. It's often difficult for small companies to find money in the budget to hire the staff needed to efficiently manage the scope of HR services required to keep your employees safe and your company compliant with local, state, and federal rules and regulations. An HR outsourcing firm gives you access to a dedicated team of HR and administration specialists for about the price of one, full-time employee.
---
My company is too big to benefit from partnering with an HR outsourcing provider.
Even if you have a larger, more established business, you're always searching for ways to improve HR processes and minimize costs. Partnering with a trusted, experienced HR outsourcing firm such as G&A Partners will free up your time for your HR team to focus on the strategic initiatives that will benefit your company's bottom line rather than tedious administrative tasks. Also, the more employees you have, the more vulnerable your company is to compliance issues, unemployment claims, and even lawsuits. Working with a team of HR specialists is a proactive way to keep the problems at bay.
If I outsource my human resources, I will lose control of my business.

Many business owners and executives feel comfortable with an in-house HR staff because they are concerned that outsourcing HR services would lead to a loss of control over those functions. Your HR outsourcing provider works for you, not the other way around. Businesses that outsource their HR tasks have as much control of their business as those who don't outsource HR tasks. There's one significant difference between the two: Companies that outsource HR services have more time to focus on their core businesses because their daily administrative tasks – and many others – are covered.
HR outsourcing is too expensive.
Hiring an HR outsourcing firm seems costly, but doing so can actually save you money. The average cost of managing HR and administrative functions in-house is almost $3,000 per employee, per year, according to the Society for Human Resources Management (SHRM). Depending on the number of employees your business has, these costs add up and can quickly become overwhelming. Industry research reveals that companies that outsource some or all of their HR tasks reduce their administrative costs by approximately $450 per employee.
---
The way we've been taking care of HR functions ourselves (in-house) is fine.
Sticking with the status quo is comfortable, particularly if it is working relatively well. But it makes sense to outsource some or all of your company's HR services if it results in a more efficient, strategic, and cost-effective solution. Consider this: If you're not a legal expert and need legal advice, you retain an attorney. If you're not a numbers person and need help with financials, you hire an accountant. If you're not an HR expert, it makes perfect sense to hire an HR outsourcing company that gives you access to a team of dedicated HR professionals.
How G&A Can Help
G&A Partners offers access to HR experts with years of experience helping businesses develop their employees, improve their workplace cultures, implement new HR processes and procedures, and more. Schedule a consultation with one of our trusted business advisors to learn more.