Collaborating Through The Coronavirus
Keep your team connected without draining their electronic and mental batteries
On Monday, June 1, 2020, G&A entered Phase 1 of its Return-to-Office plan. "Phase 1 is voluntary," said G&A's President John W. Allen. "If employees want to continue to work remotely and can do so safely and effectively during Phase 1, they are encouraged to do so."
During this phase, the majority of G&A's departmental teams remain dispersed, with only a few members operating out of the company's 14 U.S. offices. G&A had nearly 100 of its 400 employees volunteer to return to their offices during Phase 1. The remainder have adjusted to quarantine office life, and many felt safer maintaining social distancing for a bit longer.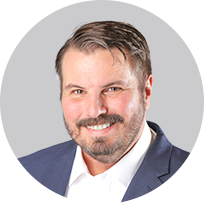 Lloyd Closson, G&A's Chief Technology Officer, told CIO Dive that "whiteboard sessions" are one of the office activities he misses most. The sessions, which utilized a large whiteboard with G&A's IT team gathered around, allowed the team to easily assess new ideas and improve its HR outsourcing tools.
Before COVID-19, managing employees across multiple locations (and time zones) was challenging enough. It became much more so after the pandemic hit, when some employees continued working from the office while others worked from home. Closson said these days it takes considerably more effort to coordinate the sessions.
"I think that if you can clearly articulate what you're trying to solve with the new technology and how it solves the problem, that facilitates change much easier," he said.
To gain a better understanding of the challenges the G&A IT team is facing post-pandemic, we checked in with a few of the team members:
How has team morale been since working from home?
"Team morale has been good in the production part. It feels like we're getting more tasks and cases completed now than before." – Lola Isijola, G&A IT Support Specialist
"Team morale is strong from what I can tell. Everyone is productive and supportive, so we do not let our internal and external clients down." – Adam Furrow, G&A Solutions Architect
What tools do you recommend using for collaboration, and why?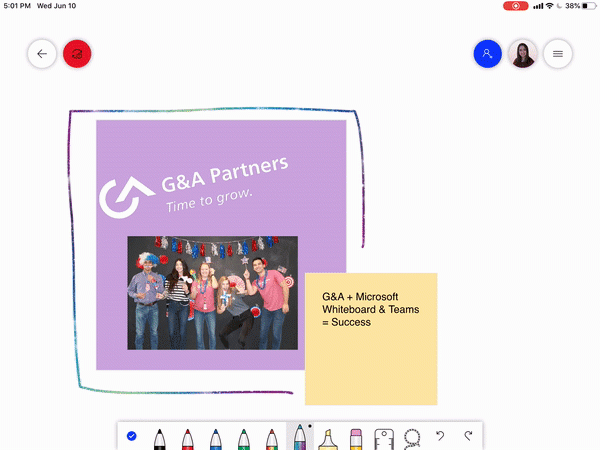 "I prefer to use One Note for documentation of internal staff on systems, Microsoft Teams for chats, One Drive for file sharing, and Zoom for client calls and internal multiuser calls." – Jennifer Kremer, G&A Business Analyst
"[Microsoft] Teams has been the main factor in collaboration for both chat and group meetings lately. It does it all, so we stay connected." – Adam Furrow, G&A Solutions Architect
Did you work from home prior to COVID-19? If so, how is it different now that your entire team is remote?
"Yes, I work remotely 100% unless visiting our corporate office. For me, having the team remote has provided more face-to-face time over Zoom. I love it!" – Heather Sainz, G&A Implementation Manager
While G&A employees have adapted to working from home, it can be challenging to encourage 100% of them to adopt new collaboration tools, one of the G&A IT department's biggest challenges since the pandemic occurred. For G&A Partners and all companies navigating the new normal of working from home, Closson recommended easing into change with a clear understanding of employees' needs and requirements.
Read 4 Ways To Keep Employee Morale High During Uncertain, Virtual Times for more tips on how to reconnect with employees and offer them the tether to office culture most of them crave.