We care for your employees like they're our own
While other HR companies may view your employees as numbers on a spreadsheet, G&A sees real, hard-working people trying to make your business a success. Our team of HR professionals takes a people-first approach to our services, so we never compromise on services or the level of care. At G&A, we'll strive to do the right thing for your business by treating your people as if they were our own employees.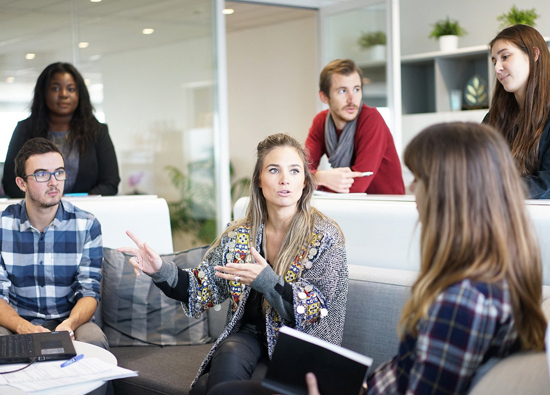 Human resource services that evolve with your business
Change is the natural order for businesses that want to grow. G&A Partners gives you access to HR plans that are designed to grow with your business, whether you're a small well-funded startup or a large company with enough employees to fill Kyle Field.
Because we're a national PEO, we can scale your current services and add new services that your employees want, such as benefits or 401(k) retirement plans. We're in it for the long haul, standing ready to help you grow today and in the future.
Located in the heart of Aggieland
At G&A, we embrace technology for its ability to connect humans. However, we also believe in the power of meaningful, in-person communication. That's why we communicate how you want and on your terms. Whether it's a call, online chat, email or in-person visit with our associates in Bryan-College Station, G&A stands ready to meet your needs.
2700 Earl Rudder Frwy South
Suite 2200
College Station, TX 77845

It's time to refresh and improve your HR practices.
No one offers the same level of care and customer support we give our clients. With thousands of clients across the U.S., G&A has the tools you need to succeed, grow, increase productivity, and enhance employee satisfaction in the workplace.
If you're interested in what G&A can offer your business, contact our folks in the College Station office above or give us a ring, text, email, or online chat. We look forward to speaking with you!