An HR company that does right by Denver businesses and their people
Behind every paycheck, timesheet, and health insurance plan, there's a real person. At G&A, your people are not just another number. We don't cut corners, nor do we sacrifice the level of care we provide to employees and business owners throughout the Denver Metro area.
We dedicate time to understanding your business so we can identify what policies exist and pinpoint places where you could improve. We then provide you with essential HR solutions and tools that allow you to develop a HR plan unique to your business needs. Whether you need help with payroll, recruiting and training employees, or an overhaul of your HR policies and procedures, we have a solution.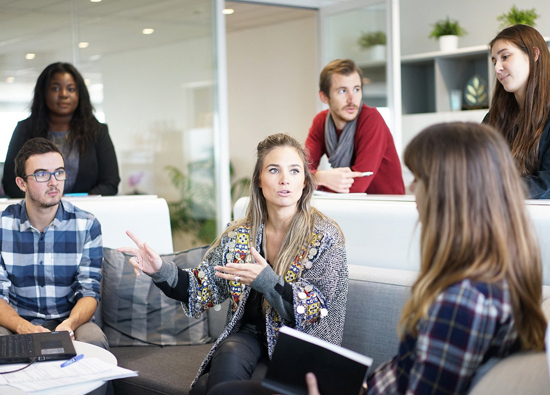 The HR solutions we provide have built-in flexibility
In business, change is constant. HR is no different. That's why we bake flexibility into our solutions. Whether you're a small to medium-sized business in Denver or a well-established company with offices throughout the U.S., G&A has the necessary HR support if your needs change.
Since we have offices across the U.S., including a second Colorado office in Grand Junction, we also have the ability to scale your PEO services nationally. Here are just a few of the outsourced services that many Mile-High City businesses have chosen for their employees.
Offices in southeast Denver
At G&A, we embrace technology, but we also believe in the power of meaningful, in-person communication. It's also why many of our associates live, work, and play in the same cities our clients do—Denver being among the top cities.

8055 E Tufts Ave
Suite 400
Denver, CO 80237

More than a Denver payroll company
Whether it's simply processing your payroll or serving as your comprehensive HR team, G&A has the solution for you. We help improve businesses by increasing employee productivity and streamlining processes, so you save time, money, and energy.
If you're interested in learning more about the value we could bring to your company, schedule a consultation today. Our Denver team looks forward to speaking with you!