Helping Houston businesses care for their employees
The day-to-day responsibilities of running a business can be challenging and time-consuming. From payroll and benefits administration to training and regulatory compliance, it's easy to get bogged down in the many HR administrative tasks that come with taking care of your employees. At G&A, we help businesses in the Bayou City streamline their human resource demands so they can spend more time growing their business and less time knee-deep in HR paperwork.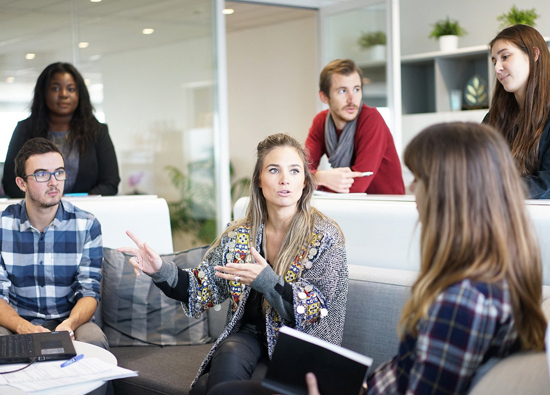 Our HR services grow and evolve with your business in Houston and beyond
As a leading, full-service PEO company with offices throughout the U.S., G&A has the HR support and services you need as your business grows and evolves. Today, you may require HR management, benefits and payroll administration, while tomorrow, additional support for recruiting, compliance, and safety may be necessary. No matter your changing needs, we have the comprehensive expertise and HR solutions to keep you on track and on budget.
HR management
Policies and procedures ensure a healthier, more productive workplace for your employees, and G&A'S HR specialists can work closely with your team to develop important guidelines, training programs and more. And if you already have policies in place, we can help you update them, so they better meet the needs of your business today.
Payroll administration
G&A's payroll experts help streamline business owners' payroll processing, time and attendance, benefit deductions, payroll tax filing, and more. We make sure your team gets paid on time and without error, and we provide you with easy access to payroll reports for audits or budget reviews.
Hiring services
Whether you need assistance in writing a job description, sourcing prospective employees in Houston or beyond, or performing pre-hiring assessments, G&A's recruiting specialists can serve as an extension to your HR director or office manager—jumping in wherever necessary—or managing the entire hiring process.
Health insurance and benefits
As a nationally recognized PEO representing tens of thousands of employees, G&A has the buying power to offer businesses—from well-funded startups to established corporations —access to affordable, Fortune 500-level health insurance and benefits. From 401(k) plans to dental, vision, accident, and so much more, G&A gives you the ability to offer an employee benefits package that rivals today's leading corporations.
Workplace safety
Accidents happen even in the safest of workplaces. G&A gives you and your employees an extra layer of security through our workers' compensation insurance. Our safety and risk management experts can also customize a safety training program or evaluate your current program.
HR technology
With G&A's WorkSight technology platform, you can automate every aspect of human resources, including recruiting, benefits, payroll and professional development. Our platform is user-friendly, secure and provides 24/7 access to payroll, benefits, business data and more.
It's time to grow Your business
If you're interested in learning more about one of Houston's leading HR, benefits, and payroll companies, and how we can help you improve productivity, streamline payroll and maximize your organization's performance, schedule a free consultation with one of our business advisors. We look forward to speaking with you!