Throughout the COVID-19 pandemic, many companies tightened their belts and slowed down (or stopped) their recruiting and hiring efforts. But as the country reopens and you resume your search for qualified candidates, you're probably realizing that the recruiting landscape has changed. Stay-at-home orders and social distancing safety measures have pushed digital recruiting technologies to the forefront, and business owners are now having to learn to adapt to a whole new way of finding and hiring employees.
"Thanks to Covid-19, the traditional hiring process has been harder than ever this year as recruiters and candidates scrambled to adapt to a fully remote experience," according to Forbes' 4 Ways Hiring And Recruitment Will Change In 2021.
Although many recruiting methods were moving online pre-pandemic, the adaptation of technology to manage recruitment workflows advanced significantly in the past year, and it looks like those methods are here to stay.
If you're a small to medium-sized business owner accustomed to using more traditional, face-to-face recruiting methods, digital recruiting technologies, at first, may feel a bit challenging. But you don't have to go it alone. By adopting a digital recruiting strategy, your business can realize a number of benefits, and a recruitment process outsourcing provider (RPO) such as G&A Partners can help. By working alongside your HR team, an RPO provider can manage as much or as little of your recruiting and hiring processes as you like while also providing affordable access to the latest technologies.
By adding technology to your recruiting toolkit, your business can create a hybrid recruiting program that gives you access to a global talent pool and streamlines your recruiting processes so that you consistently attract and hire qualified and engaged employees.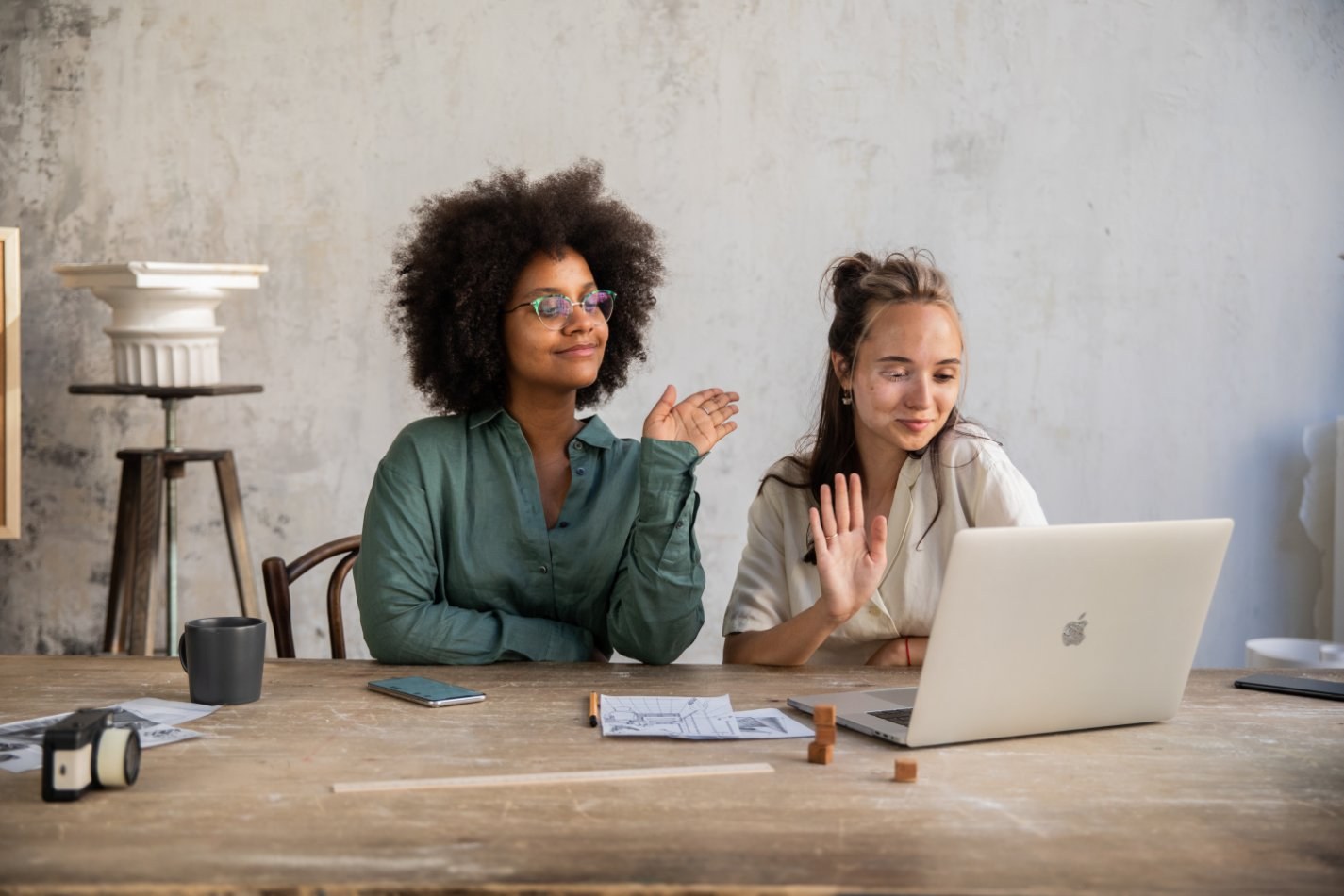 Following are 4 ways digital recruiting technologies can benefit your organization:
1. It provides flexible recruiting options and can complement your hybrid workplace
Many companies have transitioned to a hybrid workplace where employees work a combination of in-office and remote-work schedules. This trend reflects a growing number of requests from workers for workplace flexibility—a movement that flourished during the pandemic when many worked from home for more than a year.
A hybrid workforce opens up a whole new world of recruitment possibilities, but also necessitates a hybrid recruiting strategy—one that combines virtual and in-person processes. Technology-driven recruiting methods, such as virtual and automated interviewing, can save you time and money, while still allowing you to adhere to ongoing safety guidelines your company may have built into your standard workplace procedures. Hybrid recruiting options also increase your company's reach. For example, virtual recruiting fairs, which became commonplace during the pandemic, allow your recruiters to meet qualified candidates in locations that previously were out of reach for logistical reasons.
A poll of talent acquisition professionals conducted by Brazen, a virtual events company, found that 96% would continue using virtual recruitment tools as a part of their process when their companies resumed normal operations. "While the pandemic may have introduced many to virtual recruiting by necessity, these tools are now a critical piece of any modern hiring strategy alongside in-person tactics," according to Brazen's The Rise of Hybrid Recruiting. "Teams are using virtual recruiting to save time and resources that can be more strategically applied to reach a wider talent pool, reduce carbon footprint, and even drive diversity and inclusion goals."
One of the great things about outsourcing recruitment efforts to an RPO is that businesses can change or expand their services at any time, which is crucial if you need to ramp up your recruitment efforts during a particular time of year or season. A trusted RPO partner offers the flexibility your business needs to keep pace with your recruiting demands.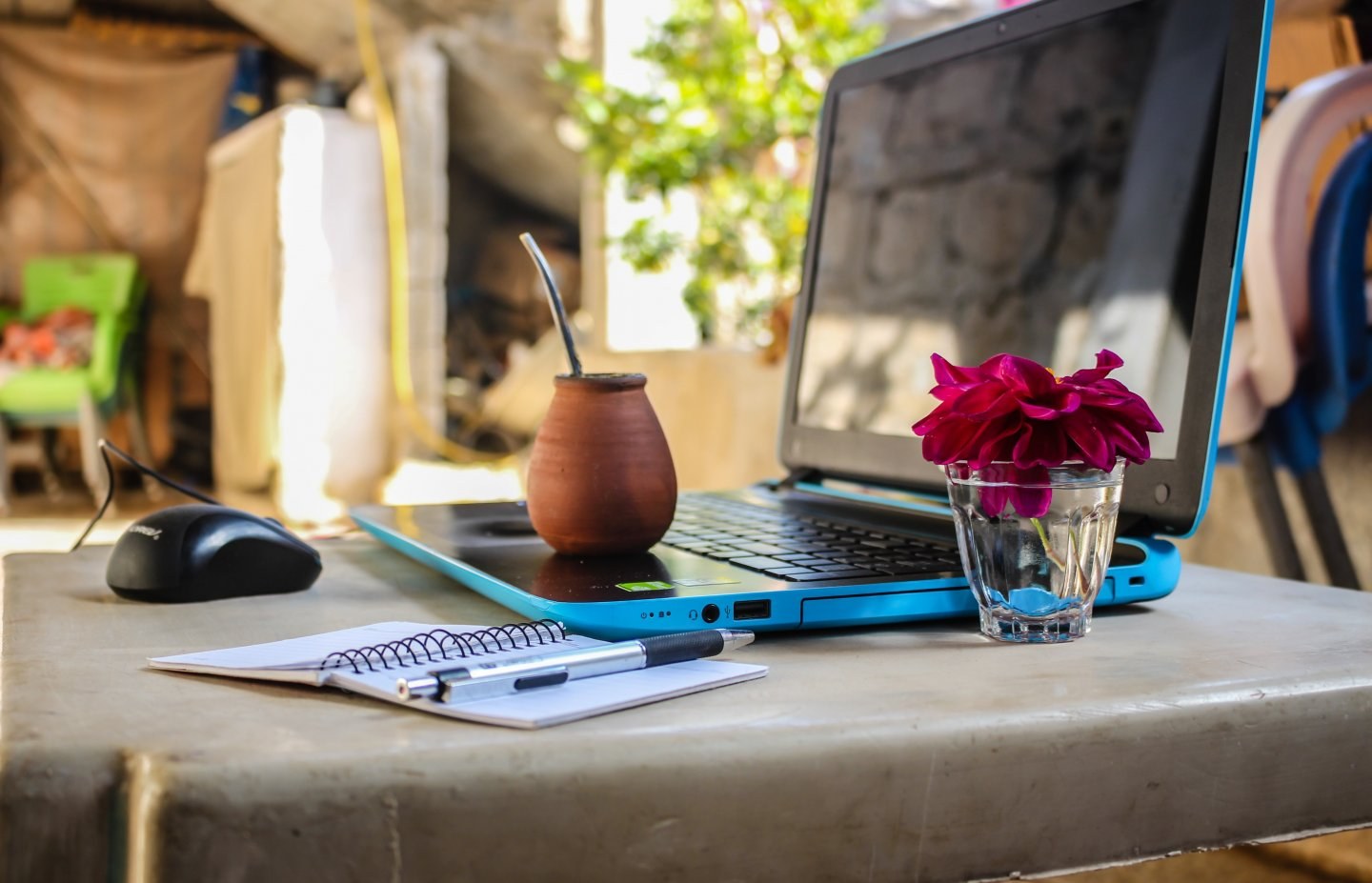 2. Recruiting technologies make it possible to expand your talent pool
By incorporating technology and online tools into your recruiting program, you give your company the ability to access a larger pool of experienced talent. "The benefits of tapping into a global remote talent pool outweigh hiring locally because more candidates inevitably also means more high-quality candidates," states CMSWire's Is the Talent Pool Now Global by Default?
Additional benefits of expanding your recruiting efforts outside of your local area include:
Recruiting from a global talent pool means you have access to a broader and deeper array of candidates, which is essential when searching for a specific skill set that may not be readily available locally.
Diverse teams often produce more innovative and creative solutions than less diverse teams, leading to increased company productivity and profitability.
There is a growing number of global candidates, such as digital nomads, who seek to travel the world and work remotely. If your company is open to hiring these candidates, you can save money on office expenses and funnel those savings into company initiatives, such as technology upgrades and employee training.
Working with global talent means you open your company up to new perspectives and ideas, as well as new potential markets for your business.
An RPO partner gives you access to a vast network of applicants and recruiters across multiple industries and geographic areas. What's more, they also have the tools to investigate candidates beyond their resumes and analyze and assess personalities, skill sets, and other qualities. This provides you or your hiring manager with a complete candidate profile to use when narrowing down the applicant pool.
G&A Partners' Recruitment Process Outsourcing (RPO) Manager Eleesha Martin said sourcing and hiring employees who will be an excellent fit for your organization can be one of the most challenging tasks you—or your HR team—need to accomplish. But it is arguably one of the most important.
"Productive and inspired employees can help you grow your business, fortify relationships with clients, and bring new and fresh ideas to the table," Martin said. "On the flip side, a team member who is not the right fit can have a negative impact on internal and external relationships—and ultimately, on your bottom line."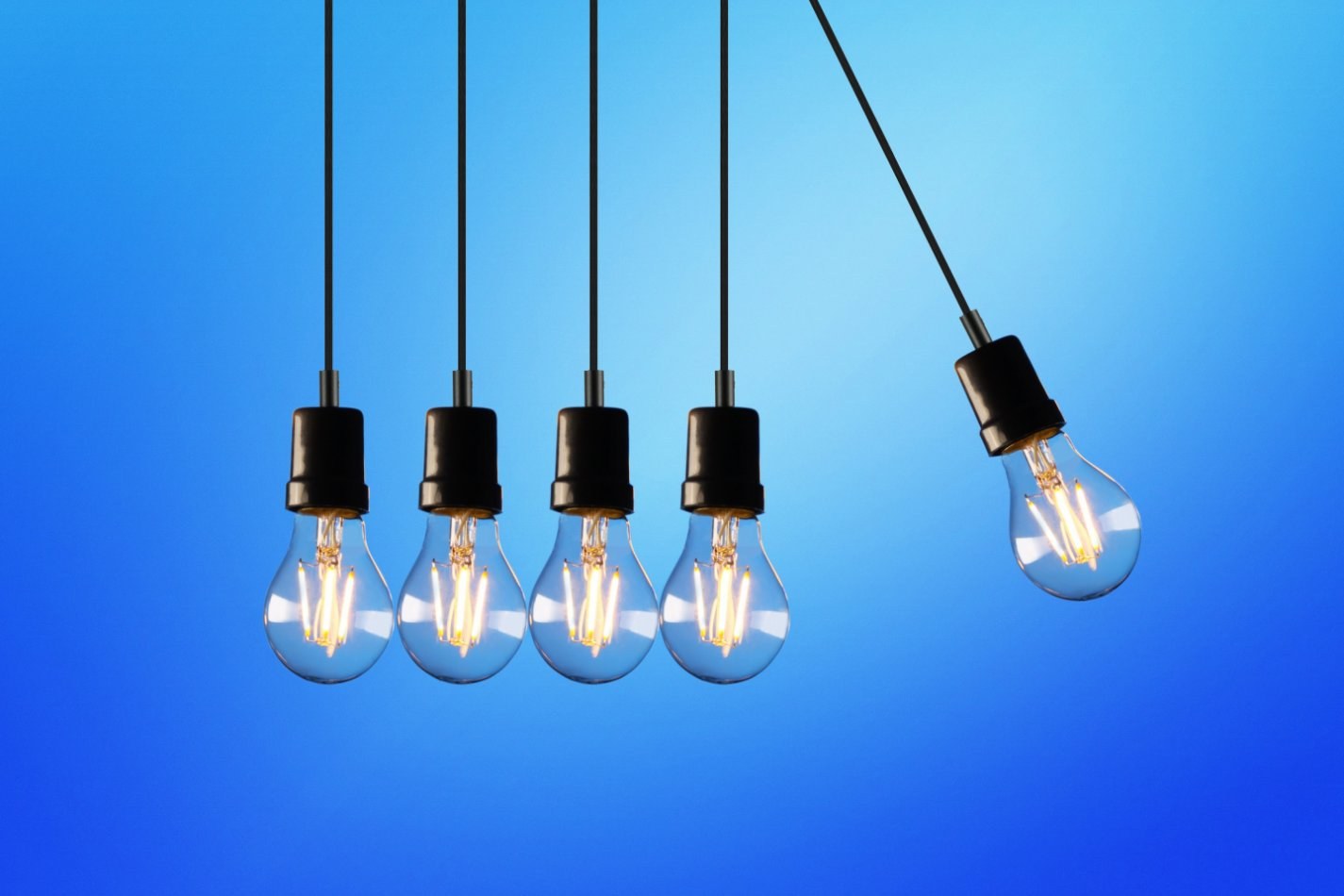 3. It allows you to streamline your recruiting program to maximize opportunities
Unemployment rates are dropping, but there are still more than 8 million Americans looking for jobs as of March 2021, according to the U.S. Bureau of Labor Statistics. For companies looking to hire in the wake of an economic downturn, there is a surplus of available talent in the job market. Streamlining and optimizing your recruiting processes—virtual and in-person—positions you to explore your options and act when you are ready.

A smart, streamlined recruiting process helps your company look and operate like a major player, so you will not only attract top-notch talent but seamlessly move that talent quickly from applicant, to candidate, to employee before they pursue some other opportunity,
— John W. Allen, G&A Partners President and CEO
G&A's Applicant Tracking System (ATS) allows you to efficiently build your best team by sourcing, tracking, and interacting with candidates throughout the hiring process, helping you find the right fit and save your company time and money along the way.
Key components of G&A's applicant tracking system include:
A searchable resume database that allows users to conduct a broad search of all candidates in your area and narrow down your candidate pool
Automated workflows that quickly move applicants through the hiring process
The ability to communicate with applicants securely and directly through the system, including email and video conferencing
Real-time interview scheduling with calendar integration
In-depth reporting tools that optimize your company's recruiting efforts
A branded careers website that allows you to post openings quickly and easily to the most popular job boards
Customized filtering tools that help identify the most qualified candidates, and those candidates can complete a pre-employment assessment online to narrow the field further
A reliable RPO partner can implement a consistent methodology to recruiting that is applied uniformly across your organization, a feature that is especially important for businesses with multiple locations or entities. A streamlined approach to recruiting also eliminates confusion by keeping candidates, hiring managers, and executives well informed throughout the entire hiring process.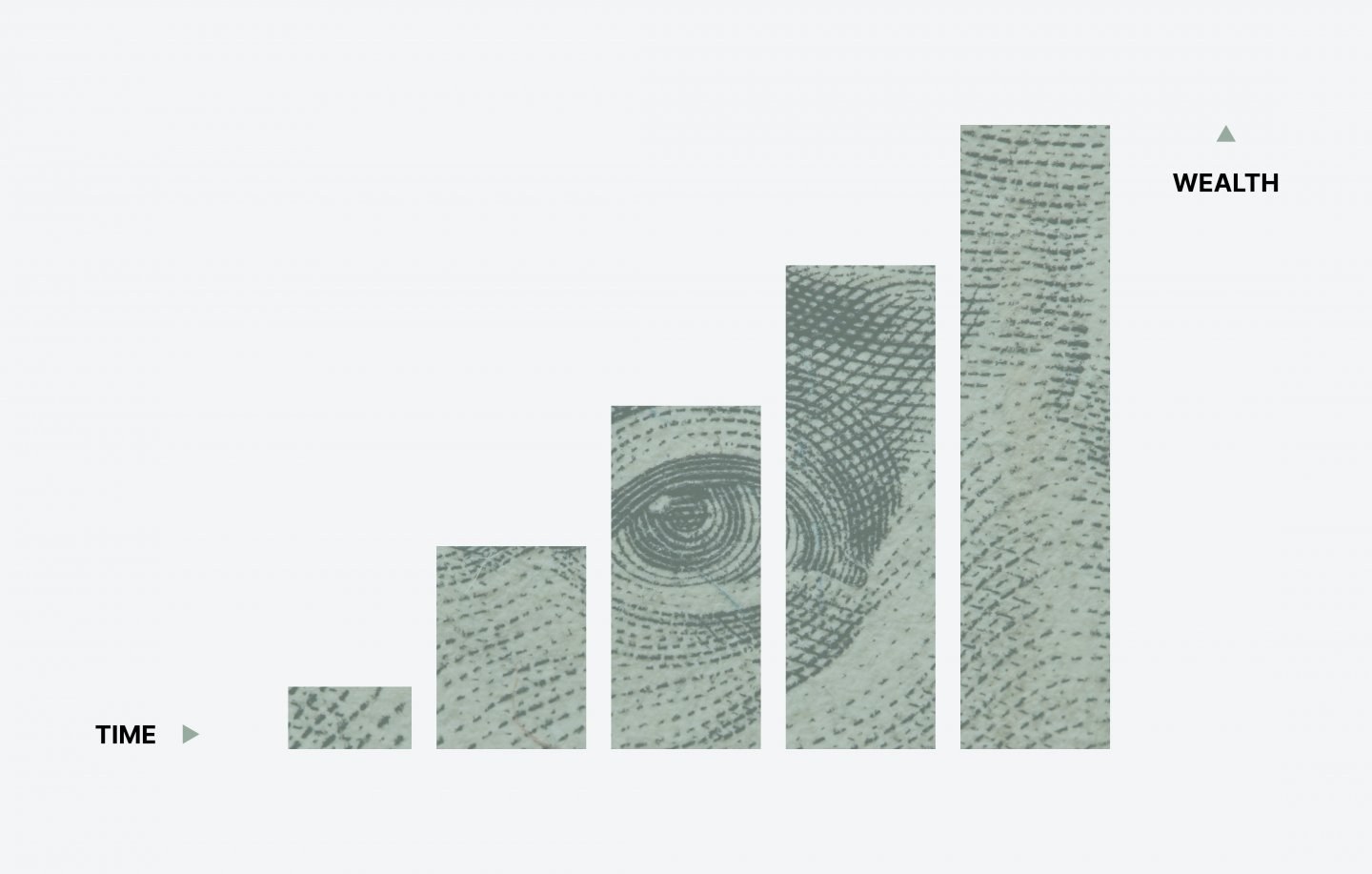 4. An RPO with access to top recruiting technology can save you time and money
An RPO is not a "headhunter," an alternative to in-house human resources, or a solution for a particular hiring issue.
RPO solutions should be scalable, cost-efficient, and, most importantly, effective at identifying the best talent for your growing company. By partnering with an RPO, your company can lower employee turnover by sourcing and vetting job candidates, so you hire the right people for the job. This will prevent you from hiring employees only to discover they are not the right fit, which can negatively impact your business' productivity, profitability, and company culture.
An RPO solution can significantly lower your cost-per-hire, too, saving you time and money that you can direct to other revenue-generating activities. When looking for an RPO partner, consider those that offer you the flexibility to purchase services individually or as part of a bundled package, depending on your company's needs.
G&A Partners, one of the nation's leading professional employer organizations (PEO), offers a recruitment process outsourcing solution that delivers high-quality job candidates and measurable results while reducing your recruiting costs and ensuring that your hiring process remains in full compliance at every stage of the hiring process. Schedule a consultation with one of our business advisors today to learn how G&A can help you expand and improve your recruitment efforts.