G&A Series: The Benefits of an Onboarding Program – PART 1
New employees can experience a variety of emotions in their early days on the job—ranging from excitement about the possibilities, anxiety about meeting co-workers, and even fear about whether they can manage the responsibilities that come with their new role.
Welcoming your new hires with a dynamic and comprehensive onboarding process can help to ease first-day jitters and set the stage for a mutually beneficial employer-employee relationship. But an effective onboarding program is more than a first-day welcoming party or new-hire orientation. It involves a multidimensional approach that helps your employees learn, grow, and become productive and confident team members.
"The employee onboarding process is a critical component of your overall employee experience. It introduces new hires to your business and communicates your expectations, mission, values, and company culture," says Michelle Mikesell, G&A Partners' Chief People Officer. "It also helps an employee understand their role and ramps up productivity faster when handled efficiently.
"The talent market is tight, and the Great Resignation has companies competing for quality employees. Companies need to think outside the box when creating an excellent candidate experience, and then retain them with a fantastic onboarding experience."

of new employees continue to job hunt even after they receive an offer.
Onboarding can also play a significant role in new-employee retention, which is more important now than ever. More than half of new employees continue to job hunt even after they receive an offer, according to CareerBuilder & Silk Road Technology's "State of Recruitment and Onboarding Report." So, it's vital to:
Establish a robust onboarding program.
Launch the onboarding program immediately after a job offer has been accepted by the candidate.
If you own a small or medium-sized business, there are compelling reasons why you should invest time and resources in creating or improving a customized onboarding program, particularly one that offers hybrid options.
"We want our onboarding process to feel like a concierge experience, so we customize the approach for each new employee and continually evaluate the process to ensure that it's working well by surveying our employees to get their feedback," Mikesell said. "We want them to be confident they made the right choice to work for G&A from Day One."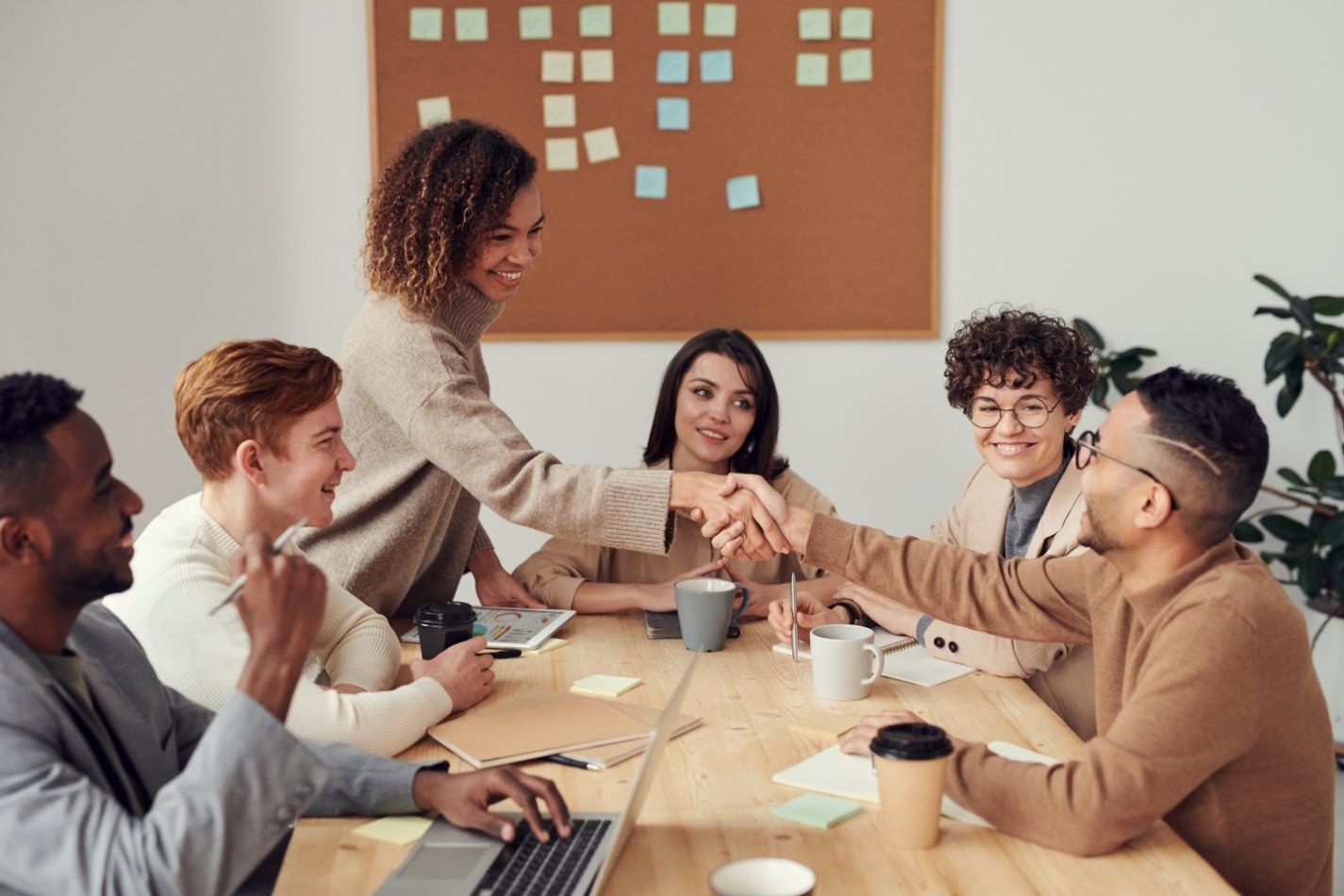 New Employee Onboarding vs. Orientation: They are Not the Same
In many companies, a new hire's first day—or week—is often spent in employee orientation, where they learn about their employer's technology, benefits, and company policies; fill out new-hire paperwork; and receive an employee handbook. While employee orientation is beneficial and can help create a good first impression, it is only one component of a structured onboarding program.
"As valuable as these activities are to the entire onboarding process, orientation alone does not come close to covering the depth of topics or engagement that an onboarding program does—and it was never meant to," says Terina Allen in Training Industry's "The Key Difference Between Employee Onboarding and Orientation."
"Onboarding is a proactive process intended to substantially improve a new hire's ability to understand the culture, contribute to the team, develop meaningful relationships, understand the leadership team and, ultimately, perform at his or her best." -Terina Allen

Talya N. Bauer, Ph.D., Cameron Professor of Management at Portland State University, says a successful onboarding program has four distinct levels:
Compliance: This base level involves teaching employees legal and policy-related rules and regulations.
Clarification: The level at which an organization communicates information that helps employees understand their new job and related expectations.
Culture: A broad category that includes providing employees with a sense of organizational norms—both formal and informal.
Connection: This top level is where new employees establish vital interpersonal relationships and information networks.
Approximately 30% of companies only cover compliance and clarification in their employee onboarding process, which is on par with a typical employee orientation session. Only 20% cover all four levels, and the remaining 50% provide information about company culture, but "the complete process has not yet been established in a systematic way across the organization," writes Bauer in the Society for Human Resource Management (SHRM) and the SHRM Foundation's "Onboarding New Employees: Maximizing Success."
G&A Series (PART 2): How Your Onboarding Program Can Make (or Break) Your Employee Experience
How G&A Can Help
G&A Partners offers access to HR experts with years of experience helping businesses develop their employees, improve their workplace cultures, implement new HR processes and procedures, and more. Schedule a consultation with one of our trusted business advisors to learn more.