Employer Impacts of New Federal Tax Law
An overview of some of the new tax law's provisions relating to HR compliance.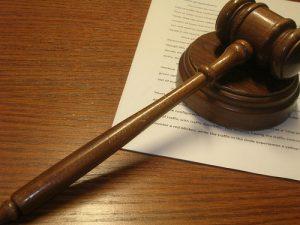 Today we're tackling the impact that the new federal tax law (the "Tax Cuts and Jobs Act") will have on employers.
G&A Partners has previously written about how the new tax law has affected employee payroll deductions and delayed the IRS' publishing of the new 2018 Form W-4, but now we also wanted to update you several other elements of this new law as they relate to HR compliance, including:
Sexual Harassment Settlements
Elimination of Performance-Based Compensation Exception
Equity Award Tax Benefits
Qualified Transportation Fringe Benefits
Qualified Employee Moving Expenses
Affordable Care Act (ACA) Individual Mandate
Paid Family Leave for Lower-Wage Workers
Sexual Harassment Settlements
The new law contains a provision that prohibits deductions for settlements or payments related to sexual harassment or abuse if the payment is subject to a non-disclosure agreement. In addition, no tax deduction shall be allowed for any attorney's fees related to such a settlement or payment.
Basically, this new provision presents a choice between non-disclosure of the sexual harassment versus being able to take a tax deduction for a settlement related to "sexual harassment or sexual abuse."
Elimination of Performance-Based Compensation Exception
The new law amended the section of the Internal Revenue Code (IRC) relating to executive compensation (Section 162(m)) to:
Eliminate the exceptions for commissions and performance-based compensation;
Expand the scope of a company's covered employees to include its CFO and any person who is a "covered employee" on or after January 1, 2017;
Expand the scope of covered employers to include all foreign corporations traded through the American Depositary Receipts (ADRs), companies with publicly registered debt and large private C or S corporations that are not publicly traded.
The elimination of the performance-based exception means that companies will now have more flexibility in the design of their incentive compensation arrangements because they will not be bound by former prescriptive requirements of Section 162(m).
Equity Award Tax Benefits
In general, the rules for taxation of employee equity incentive awards remain substantially intact after the new law was passed. There are two tweaks to the general rules, however:
Non-executives at privately held companies that implement broad-based employee equity award programs may defer taxation on stock received on exercise of non-qualified stock options and settlement of restricted stock units for up to five years; and
Fewer employees will be subject to the Alternative Minimum Tax and correspondingly more employees may avoid taxation on the exercise of incentive stock options until the underlying shares are sold.
Qualified Transportation Fringe Benefits
The new law disallows an employer's deduction for expenses associated with providing any qualified transportation fringe or commuter benefits to employees, except as necessary for ensuring the safety of an employee. The law does not modify the tax treatment for employees who receive employer-provided qualified transportation fringes.
Qualified Employee Moving Expenses
The new law generally suspends the deduction for employee expenses and generally suspends the exclusion from gross income for qualified moving expense payments and reimbursements. Note that this particular provision sunsets on December 31, 2025.
Affordable Care Act (ACA) Individual Mandate
Commencing in 2019, the new law eliminates the tax penalty under the Affordable Care Act's individual mandate. However, the employer shared responsibility rules remain in place. This means that employers must still offer health coverage or they will incur an excise penalty. Further, employers will still be required to prepare, distribute and file Forms 1094-C and 1095-C.
Paid Family Leave for Lower-Wage Workers
Under the new law, there is also a provision that provides a tax credit for companies if they provide paid family and medical leave for lower-wage workers. This is available to companies that offer at least two weeks of paid family or medical leave annually to workers, as long as two key criteria are met:
The workers must earn less than $72,000 a year; and
The leave must cover at least 50% of their wages.
If the employer meets these two criteria, it will receive a tax credit equal to 12.5% of the amount it pays to the worker. The tax credit increases on a sliding scale if the company pays more than 50% of wages, up to a maximum credit of 25% of the amount the employer paid for up to 12 weeks of leave.
This new program is designed to test whether this approach works and will expire after 2019.
Please note that this is not related to leave as regulated by the federal Family and Medical Leave Act (FMLA). Unlike leave provided under the FMLA, any company may qualify for this tax credit as long as they meet the two criteria.
This article is not intended to be exhaustive nor should any discussion or opinions be construed as tax advice. Readers should consult their tax accountant or a certified tax professional for tax advice.