Essential Elements of an Effective Workplace Safety Program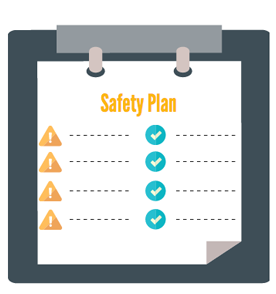 Employers have a number of unavoidable expenses that they have to pay: payroll, utilities, shipping, rent, etc. While the rates for these expenses may go up or down, they're largely just considered part of the "cost of doing business."
One expense that often gets lumped in with these "unavoidable" costs is workers' compensation, money paid out to employees who sustain work-related injuries and illnesses. It's estimated that employers pay almost $1 billion per week for direct costs associated with workplace injuries (workers' compensation payments, medical expenses, legal expenses, etc.) That estimate doesn't include the indirect costs of recruiting and training replacement employees, lost productivity and absenteeism.
But the truth is that the vast majority of the most common workplace injuries, such as falling, being struck by an object or those associated with machinery malfunctions, can be easily prevented with an effective workplace safety program.
So what makes a workplace safety program truly effective? Below we've outlined four essential elements that every workplace safety program should address:
Active employee involvement across all levels
The first essential element of a safety program is management and executive buy-in. If the people at the top don't make safety a priority and lead by example, the rest of the organization won't believe it's important either. Once employees see that the company's leadership is taking an active role in workplace safety and accident prevention, they'll be more encouraged to get involved as well. A key success factor for this element is to not only promote safety in a top-down manner, but to also involve employees right from the beginning. Consider asking your employees how they feel about the safety of their work environment, and what measures they think should be taken to increase safety throughout your facilities.
Thorough worksite analysis
You can't prevent hazards you don't know about. Conducting regular safety audits of all worksites and facilities to identify potential hazards. Make sure to again consult employees during this step, since they're the ones interacting with their environment on a daily basis.
Hazard prevention & control
Once hazards have been identified, they need to be addressed as soon as possible. And even once a hazard has been addressed, it should continue to be monitored on an ongoing basis to ensure the problem doesn't re-occur. A great example of hazard prevention and control in action is equipment. While wear and tear on equipment is inevitable, it's important for employers to conduct regular maintenance to ensure that the equipment remains in proper working order. Only authorized and trained personnel should be allowed to perform maintenance and repairs.
Ongoing safety training and education
In order for a workplace safety program to truly be effective, employers need to ensure that every person is properly trained on the organization's safety policies and procedures and knows how to recognize potential hazards. If every person in an organization were fully engaged and committed to creating a safe environment, the number of incidents and near-misses would be almost non-existent.
Conclusion
The ROI of workplace safety programs is undeniable. Employers who make a commitment to creating programs that engage employees across all levels of the organization, conduct regular safety audits, actively work to prevent and control hazards and provide ongoing safety training will see drastic differences, not only when it comes to the number of workplace accidents and injuries and the associated costs, but also in the level of employee morale within their organization.
At G&A Partners, we believe prevention is the best defense against workplace accidents. Our team of highly trained workplace safety and risk management professionals help our clients design and administer safety programs that not only ensure they remain compliant with federal safety standards, but also provides them with the training, resources and support they need to make sound decisions regarding the health and safety of their employees.
G&A Partners' workplace safety services include:
A written employee safety manual;
Regular safety audits and inspections;
Full consultation and assistance with OSHA inspections;
Post-audit safety meetings/trainings;
Monthly distribution of safety training materials;
Maintenance of backup safety records and documentation;
… and more.
To learn more about our workplace safety services, call 1-866-634-6713 to speak to an expert, or schedule a free business consultation.