Part 3: Harnessing the Power of Social Media for your Business
Social media presents both an opportunity—and a challenge—for today's business owners. In addition to external brand-building and marketing capabilities, certain social media platforms can also be used as effective internal communications and collaboration tools. However, without a proactive strategy and policy in place harmful social media activities can drive a wedge into workplace relationships and potentially damage your company culture.
Finding the right balance for your workforce involves harnessing the positive power of social media, while also taking proactive steps to protect your company—and employees—from the cynicism and misinformation that can occur on social media platforms.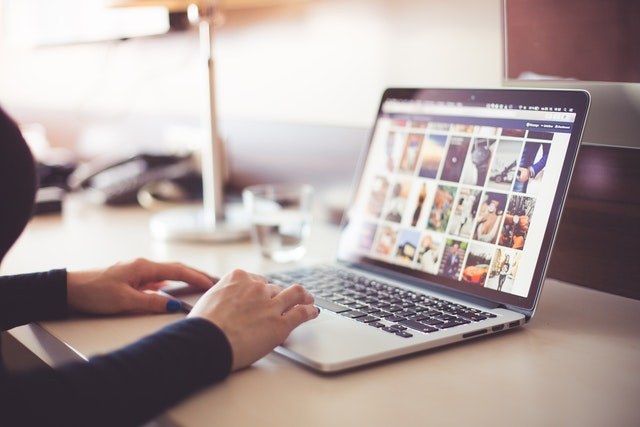 Give Employees Tools for Responsible Social Media Management
While on the job, today's workers incorporate social media into a wide range of activities. Some are professional or work-related, while others are more personal, according to a survey conducted by the Pew Research Center.

The Pew Research Center survey outlines the top six reasons employees engage in social media activities:
Take a mental break from their job
Connect with friends and family
Make or support professional connections
Source information to help solve problems at work
Build or strengthen personal relationships with coworkers
Learn more about coworkers
As evidenced in the survey, it's quite common for people to seek out coworkers' profiles on social media. Doing so can help create stronger bonds between coworkers as they discover similarities or learn more about each other's culture, family, and background. On the flip side, this activity can have a negative impact if an employee posts divisive personal opinions or shares information on sensitive topics.
"We're all human, and we all have opinions," says Tracy Winn, Senior Human Resources Advisor for G&A Partners. "Political and personal discord in the workplace cannot only cause issues with morale but can create potential liabilities for employers when that turns into harassment, discrimination, or retaliation."
An insensitive post about politics or religion, for example, can create tension among colleagues with opposing opinions. And unresolved tension—or conflicts that flare up—can ultimately undermine the positive culture you've worked so hard to cultivate.
Winn says toxic workplace cultures cost employers billions of dollars in employee turnover, as an estimated one in five employees claims to have quit a job based on a hostile work environment.
Tips to protect your company and employees from the negative impacts of social media activities:
Implement a specialized social media training that focuses on positive social media behaviors and practices and data privacy regulations.
Encourage employees to treat their personal accounts as they would their professional accounts and think twice before posting potentially divisive personal opinions or sharing information on sensitive topics.
Outline your company's policy for addressing inappropriate and offensive conduct on social media accounts, online networking platforms, blogs, etc. Provide specific examples in your policy about what types of content can create problems, including harassing and bullying behavior or discriminatory or offensive language.
Ensure your company's social media practices serve as an example for employees' personal social media activity.
Put Social Media to Work for Your Company
As you weigh the potential risks posed by social media in the workplace, you may be tempted to avoid it altogether. But as you evaluate your options, it's also a good idea to consider the benefits it can bring to your business and your employees.
Managing and Leveraging Workplace Use of Social Media."
More and more, companies are including social media as part of their strategic planning processes, including recruitment, training and development, and to influence organizational change.
— Society for Human Resource Management (SHRM)'s "Managing and Leveraging Workplace Use of Social Media"
Consider weaving these best practices into your company's social media strategy and policy:
Encourage your team to use social media platforms to research solutions to problems and further their professional development and creativity. This demonstrates that you trust their judgment regarding social media during work hours, and it provides them with additional resources to brainstorm new ideas and solve problems.
Share your employees' successes and stories on your company's social media accounts. "As a business, you can use social media to celebrate your employees' achievements," according to The Ascent's "A Guide to the Successful Use of Social Media in the Workplace." "This makes people feel appreciated, which will increase their affinity for the organization."
Your employees will connect and communicate on social networks, with or without your encouragement, so use it to your advantage. Create groups on social networks to facilitate communication across teams and offices. These groups can also provide some visibility into employee issues before they escalate so that you can address these concerns preemptively. Also, you can use them to get feedback and suggestions from your workforce.
Invite staff to share updates from within the company as part of a social media marketing campaign. It shows your business's "human side" and is an excellent way to attract new business and recruits.
Allow your company culture to shine through on your social media accounts. It is an excellent recruiting strategy and may help your company stand out in today's competitive labor market. "If a top talent candidate has been offered a position by two different companies, they're far more likely to accept a position at the organization known for having a great work environment over the one who has little to no available information about their work environment at all," states Bluleadz's "The Best (and Worst) Ways to Highlight Company Culture on Social Media."
Missed Part 1: Social Media Guidelines—How to Establish a Code of Conduct Within the Rule of Law? Read it here
Missed Part 2: Discover how sharing your commitment to diversity, equity and inclusion through intentional social media efforts can benefit your business? Read it here
How G&A Can Help
G&A's experienced human resources professionals understand the nuances of federal and state labor laws and can keep you informed of any relevant paid leave laws—including those related to remote workers moving to a new state or newly hired remote workers living in a different state.