7 Tips For A Smoother Open Enrollment
For many employers, the beginning of November means one thing: the dreaded open enrollment season is here.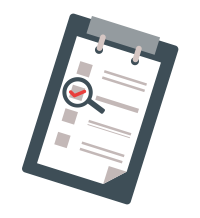 If the thought of open enrollment is enough to send you reaching for an aspirin, don't despair just yet. G&A Partners' vice president of benefits, Grace Jaen, offers these tips for implementing a more effective and engaging benefit enrollment process.
Start planning well before you think you need to.
While open enrollment may only happen once a year for most businesses, just hearing the words are enough to give both HR professionals who start remembering all the late nights and stressful conversations they had last year. That's why employers should start planning as early as possible (even as soon as the current year's open enrollment period is over).
Make resources available online and onsite.
Providing easy-to-understand tools and resources helps lessen employee confusion during the benefits enrollment process. Keep plan information simple and accessible, and consider offering interactive resources like plan comparison tools. Organizations that utilize online benefits enrollment platforms may have the option to house this information in the platforms themselves.
Make employees aware of important dates as soon as possible.
One of the biggest reasons open enrollment can be such an HR headache is that the process is often rushed. Offering employees generous deadlines and sending out frequent reminders will not only keep employees happy, but is also likely to encourage more employees to enroll.
Make sure benefit communications are effective.
Depending on your company's HR structure, effective benefit communications may involve conducting one-on-one meetings with each employee prior to or during the enrollment process, hosting office-wide meetings or training sessions, or sending company-wide instructional emails.
Don't forget about special and new hire enrollments.
Open enrollment isn't the only time employers have to think about benefits enrollment. Every time a new employee is hired or experiences a qualifying life event (gets married, has a baby, etc.), the process is triggered again. To save time (and sanity), employers should put just as much effort into optimizing the processes for special and new hire enrollments as they do into the process for open enrollment.
Take benefits enrollment online.
Using an online benefits enrollment tool allows employees to electronically input their own elections at a time most convenient for them, rather than a time that disrupts their workday. This gives employees ample opportunity to review their benefit choices, check over their elections, and even make revisions if necessary, which means administrative mistakes are minimal.
Last but not least…
Eliminate open enrollment headaches by outsourcing benefits administration to a professional employer organization (PEO). Organizations that utilize a PEO not only get expert HR support, but also enjoy the added benefit of having onsite or remote assistance for open enrollment.
Employers who dedicate time and resources to updating their benefits enrollment processes have seen remarkable improvement in plan participation rates. As for those who don't? Well, they're still wondering why employees look so well-rested after the enrollment meeting.
As the vice president of benefits for G&A Partners, a national HR outsourcing provider, Grace Jaen works with hundreds of employers to maximize their investments in their benefit packages by implementing innovative and cost-effective employee benefit solutions that best meet their employees' needs and lifestyles.