Top Podcasts For HR Pros & Managers
HR podcasts you should subscribe to immediately

Despite an uptick in podcast popularity, many Americans are still in the dark on what this medium is or how it works. In honor of International Podcast Day, September 30, G&A Partners would like to introduce you to this entertaining, educational, and free resource to ensure you aren't missing out.
So, what is a podcast?
Podcasts are digital audio or video files streamed over the Internet. National Public Radio (NPR), for example, uses them to stream breaking national and world news along with other topics of interest. Many businesses use them to stream useful content for employees or clients, further developing their brand and giving it a voice.
Generally speaking, the sky is the limit when it comes to available podcast content. There are literally thousands of podcasts available for free from all around the world. They cover every topic imaginable—from news and sports to TV, history, movies, books, specific hobbies, individual industries, and everything in between. Podcast hosts also run a wide gamut, ranging from experienced broadcasters in professional studios to one-man shows run out of a person's home.
Today, there are thousands of podcasts out there covering virtually every topic imaginable: news, sports, TV, history, movies, books, specific hobbies, individual industries – the list could almost literally go on forever. The hosts also run a wide gamut, ranging from experienced broadcasters in professional studios to one-man shows run out of people's homes.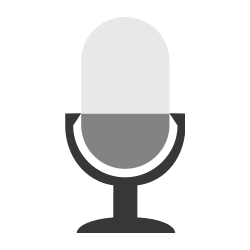 Top nine HR-related podcasts
G&A Partners has selected nine podcasts we think every HR professional, employer, and manager should consider listening to or watching. We hope you enjoy them!
1. HR Happy Hour Hosted by Steve Boese (@SteveBoese) and Trish McFarlane (@TrishMcFarlane)
Launched in 2009, HR Happy Hour is one of the longest running HR podcasts. Episodes feature lively conversation from the hosts and guests about a variety of workplace topics including talent management, leadership, HR technology and more. New episodes are published two to three times per month.
2. HR Works Hosted by Jim Davis Produced by BLR.com
The HR Works podcast is a twice-monthly podcast that provides clear, relevant, actionable information on topics that matter to HR professionals. The most recent episode explores what types of COVID-19 testing strategies exist for onsite workers.
This podcast, formerly called the Human Capital Institute (HCI) podcast, gives listeners access to HR experts from top Fortune 1,000 companies, as well thought leaders, authors, and academics. The show covers a wide range of topics including engagement, talent metrics, employee development, talent acquisition, and more. A recent episode discusses how diversity, belonging, and analytics work together.
4. Hire Up Hosted by John P. Beck, Jr. (@JohnPBeck) and a panel of guest experts
The Hire Up podcast provides listeners with "news, interviews, and updates on everything HR," especially when it comes to identifying, selecting, developing, and retaining top talent. Episodes are usually published about twice a month.
5. DriveThruHR Hosted by William Tincup (@williamtincup), Nisha Raghavan (@thehrbuddy), Crystal Miller Lay (@TheOneCrystal), Michael VanDervort (@MikeVanDervort)
DriveThruHR is an "easy-to-digest lunchtime discourse that covers topics relevant to HR professionals." Although it's been awhile since DriveThruHR has released a new episode, their archive is full of great advice from top HR-industry leaders and influencers.
This podcast turned book dives into the narrative journey about innovators, entrepreneurs, and idealists behind some of the world's best companies. Episodes are posted three to four times a month, sometimes bringing back previous guests for updates on their stories.
7. Side Affects Produced and hosted by Kenzie Fell, Anne Marie Singleton and Scott McGohan
Episodes from "Side Affects" are centered on employee benefits issues like open enrollment and health plans, but the hosts also discuss workforce management and leadership topics. Episodes usually range from 20-30 minutes and are published roughly twice a month.
8. Talent Talk Hosted by Chris Dyer (@chrisdyer7)
Talent Talk is unique in that it is actually a live radio show, broadcast every Tuesday at 1 p.m. PST. The show's producers even live tweet during the broadcast. Each week, host Chris Dyer interviews top executives and experts about leadership and talent development. A recent episode, for example, covered some shocking statistics about women in the workplace and why it's so important for companies to take women's equality and pay parity seriously.
9. Hostile Work Environment Hosted by Marc Alifanz (@saladpants) and Kate Bischoff (@k8bisch)
Employment lawyers Marc and Kate take a light-hearted approach to breaking down employment workplace cases. Truth can be stranger than fiction in so many ways, as the hosts will demonstrate. They use real case studies to provide listeners with a better understanding of employment law in a fun and engaging way. Think of this as "The Office" of podcasts. While there is a lot of legal discussion included, too, this podcast is intended for entertainment and educational purposes only and does not offer legal advice.
Honorable mention: Snacks Daily, Freakonomics Radio, and Worklife with Adam Grant