How to Evaluate if an Unlimited PTO Policy is Right for your Business
Is an unlimited PTO policy right for your business?
Summer is now in full swing, and along with it the season of family vacations and beach getaways. With so many employees planning to use much of their precious time off over the next few months, we're taking a look at one of the buzziest HR topics: unlimited PTO.
While this non-traditional employee benefit option is perhaps most common within the tech industry, employers outside the tech world are now taking a serious look at unlimited PTO and wondering if it might be a viable option to help them compete for top talent.
Dave Berndt, a senior client advocate for G&A Partners, recently shared his insights on the pros and cons of PTO and how employers can determine what type of paid leave policy is right for their organization in an article for the Houston Business Journal.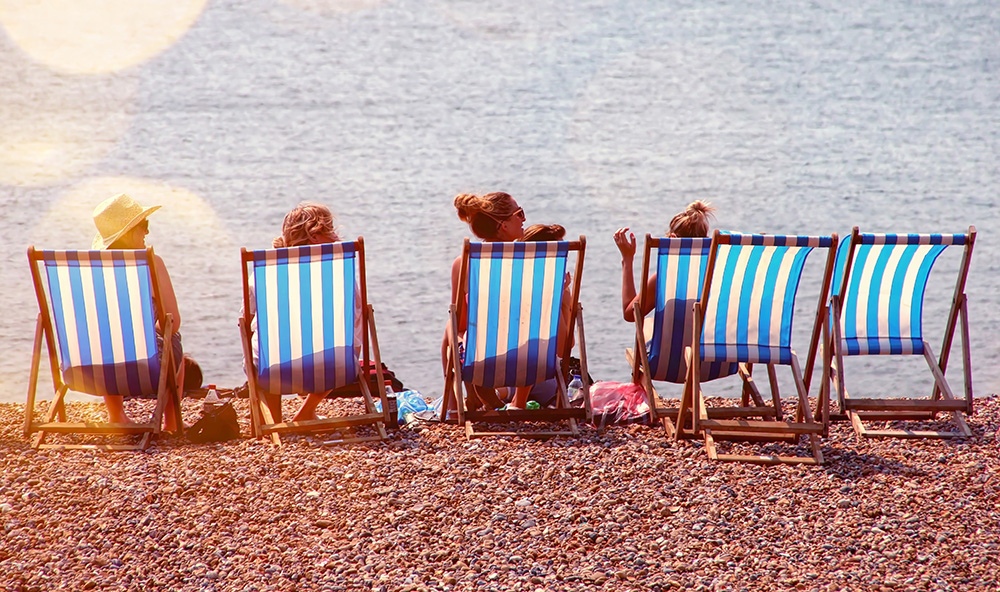 Pros of unlimited PTO policies

For employees:
Workers at companies that provide unlimited time off say these policies make them feel like their employers care about them as people (not just employees).
Having access to an unlimited amount of PTO or vacation can also take some of the stress out of taking time off, and actually encourage employees to stay home when they're sick, or rest and recharge after the busy season is over.
For employers:
Employers that switch to unlimited PTO policies typically see improvements in morale, productivity, and even overall employee health.
Unlimited PTO policies have also proved to be valuable tools for employers' recruitment efforts, particularly in industries or areas where skilled talent is tough to find.
Unlimited PTO policies can free employers from the administrative burden of having to track the hours of leave employees accrue.
Cons of unlimited PTO policies:
For employees:
Employees are sometimes afraid to take advantage of unlimited PTO policies. In fact, some companies have found that their employees end up taking less time off than they did under a traditional paid leave policy.
For employers:
Abuse is a big concern employers have about moving to an unlimited PTO policy: What if an employee takes off so much time that it affects his or her job performance or the performance of other team members?
The process of making the transition from a traditional sick time/vacation policy to an unlimited one can also be problematic, requiring employers to carefully review their current policies, current usage trends and what will happen to the time employees have already banked.
Although employers may not be required to track the number of hours/days of PTO its employees accrue under an unlimited PTO policy, it's still a good idea to have a time and attendance system in place to track and manage time-off requests and scheduling. Companies that don't already have a system might want to invest in one before making the move to an unlimited PTO model.
Smaller companies that don't have job redundancies built into their workforce will likely find it more difficult to ensure that productivity or customer relationships don't suffer when employees start taking more time off.
Determining if an unlimited PTO policy is a viable option for your business
Employers need to make sure they have a firm grasp on both the operational and workforce issues implementing an unlimited PTO policy might bring up.
Here are a few questions to help you evaluate if unlimited PTO could work at your company:
Does your company have the technology/tools in place (i.e. a time and attendance system) to facilitate the policy, including a way for employees to request time off and for managers to approve it?
Does your workforce actually want unlimited PTO? (If they're not taking advantage of the vacation days they already have, unlimited PTO might not be the motivator you think it will be.)
Does your organization have a performance review process in place to deal with issues of abuse?
Do you have a strategy for communicating the new policy to employees?
Are your managers on board with the idea of unlimited PTO?
Is your staff large enough or have enough employees cross-trained to ensure that business operations will not suffer if people take more time off?
Check out the full article on the Houston Business Journal's website: "Is unlimited paid time off right for your company?"