St. Paul Business Radio: How PEOs can and have helped Minnesota businesses navigate change post-pandemic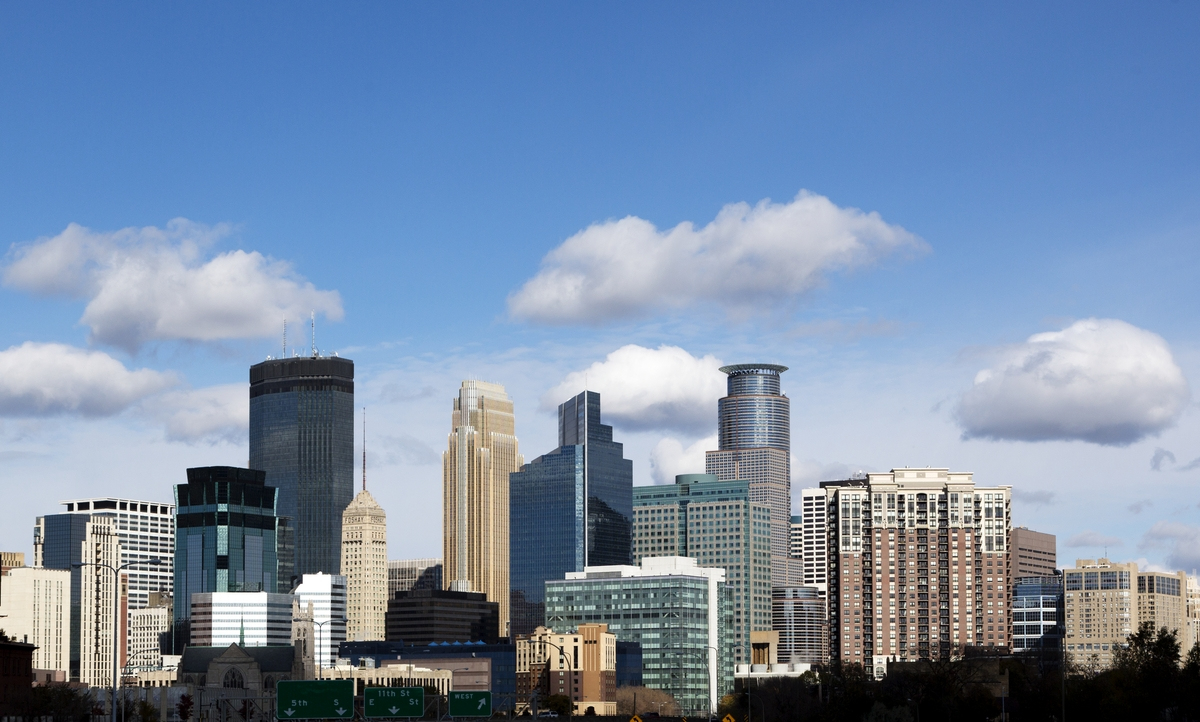 Russ Simatic, G&A Partners' Regional Sales Director for Minnesota, recently had an opportunity to discuss how G&A Partners is helping Minnesota businesses prosper during a podcast interview led by John Ray, host of St. Paul Business Radio.
Simatic outlined several of G&A's most popular HR services and solutions, describing the firm as an "HR toolbox" for businesses. Some businesses opt for a turnkey solution, he said, outsourcing all their HR services to G&A. Others may choose to augment only specific segments of their HR administration such as recruiting, benefits procurement and administration, or payroll administration.
As a former small business owner himself, Simatic explained how overwhelming it can be for entrepreneurs to be inundated with constant changes in federal, state, and local regulations, policies, and procedures. Maintaining compliance and staying on top of important back-office duties can take time away from other productive and profitable endeavors. That's one of the main reasons business owners choose to outsource their HR administration to professional employer organizations such as G&A Partners—G&A offers a team of HR, benefit, and payroll experts who can manage those aspects of the business while employers focus on scaling their business and bringing in revenue.
Ray and Simatic also discussed how COVID-19 has changed businesses operations. PEOs such as G&A grew in popularity during the pandemic as more businesses sought their expert guidance navigating complicated and ever-changing policies such as paid sick leave or FMLA, and evolving developments with COBRA and various tax incentives and grants.
"COVID has changed a lot of things for a lot of organizations, in tremendous ways and ways that will be with us for a long time," Simatic said. "When COVID first hit, it was all about survival. What do we do, where do we go, and how do we protect our people?"
Now, he says it's more about navigating the employee market that has resulted in a more demanding workforce and the "Great Resignation" that is affecting nearly every industry nationwide. Simatic said G&A's Recruitment Process Outsourcing (RPO) team has shifted to a more proactive recruiting practice, where instead of waiting for resumes to be submitted for clients' open roles, they reach out to people currently in similar roles to see if they are interested in making a job change.
Simatic wrapped up the interview by sharing five HR trends he expects to become a focus in 2022:
Employees reevaluating their current roles
Frontline workers transitioning out of high-contact jobs
Changes in FMLA leave and sick leave policies that will allow employees to better care for their families
A focus on benefits, including mental-health benefits
Diversity and inclusion efforts
The two men also reviewed what businesses might constitute a "good fit" for PEO services, misconceptions about HR outsourcing, and top benefit offerings. Listen to the full podcast interview on the BusinessRadio website.