What a difference a year—or two—makes in the labor market. According to the U.S. Bureau of Labor Statistics (BLS), at the end of 2019 the U.S. was enjoying its lowest unemployment rate (3.5%) in 50 years, and the country was close to full employment. Unemployment rates also declined for men and women during that year and reached record lows for Blacks (5.6%) and Hispanics (4.1%).
Now, two years and several transformational events later, there are almost 8.5 million unemployed workers in the U.S. with 10.9 million available jobs to fill.
It's a labor market "Catch-22." Many businesses that survived the worst of the COVID-19 pandemic are experiencing amplified demand for their goods and services, and this good fortune has created a surge in job openings that has outpaced the number of people looking for work—leaving employers scrambling to fill job openings so they don't risk losing business.
Some experts believe the current labor shortage is temporary and will right itself in due course. Others, however, see it as an indicator that transformation is on the horizon, and employers who don't adapt will find it hard to recruit and retain workers in the long term. As a result, many enterprising organizations have turned the challenges of the pandemic and surrounding factors into opportunities to reinvent their business models and reinvigorate their company cultures.
The current U.S. labor shortage offers another chance for you to turn proverbial lemons into lemonade. But to do so requires understanding:
The factors driving the situation
How the factors apply to your business
Steps you can take to consistently attract top talent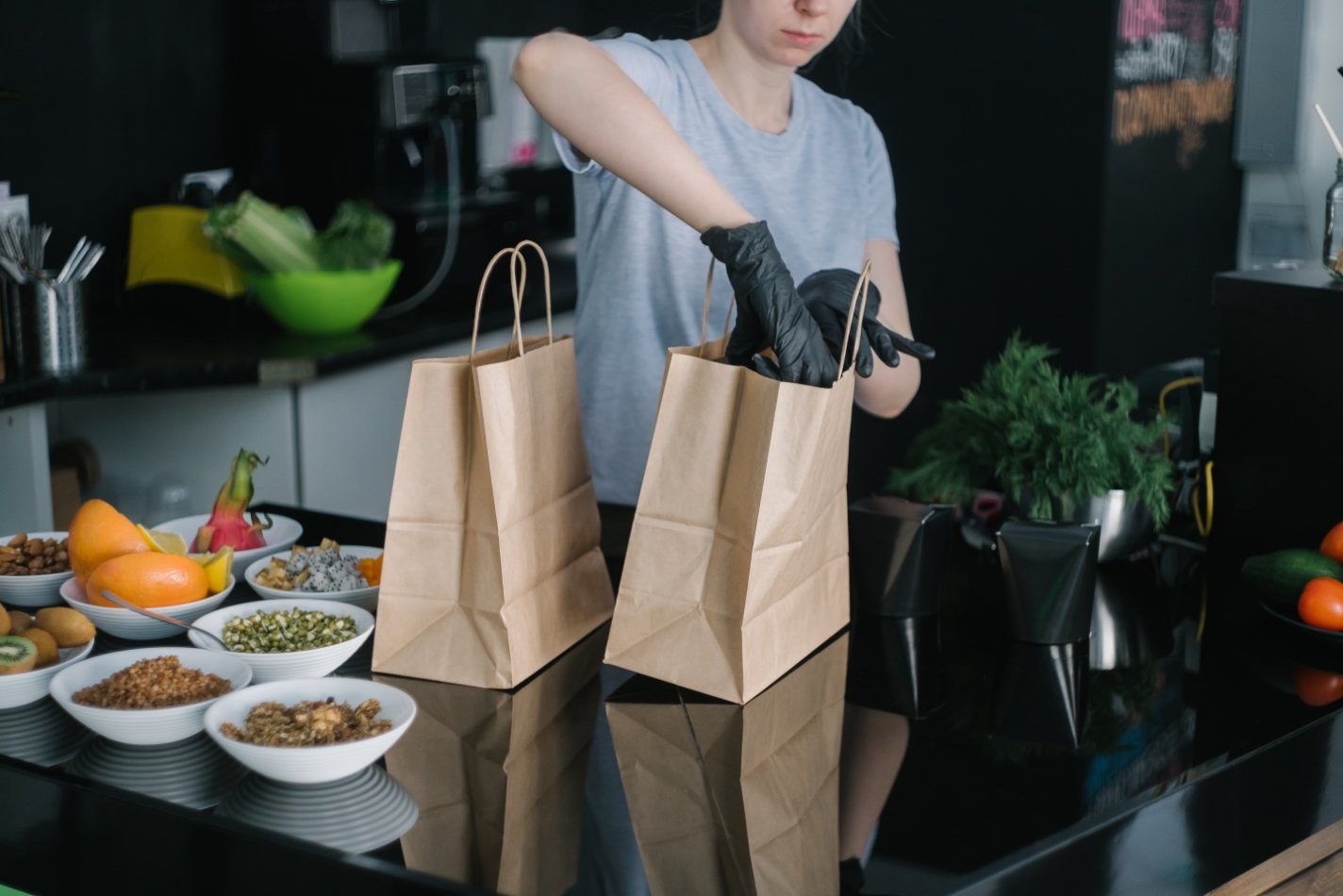 How We Got Here: The Twisted Path to a Labor Shortage
There have been many twists and turns along the relatively short journey from healthy labor market in 2019 to the current labor shortage. Spurred by the onset of the pandemic in March 2020, involuntary turnover surged to approximately 16.3 million as many companies were forced to furlough or lay off employees due to mandatory closures or a sharp downturn in business activity, according to the BLS. Additionally, an estimated 3 million people voluntarily left their jobs to care for children and loved ones or searched for employment that allowed remote work.
Voluntary and involuntary employee turnover declined significantly by mid-2020 as businesses reopened and employees headed back to work. But by December 2020, the number of people voluntarily leaving their jobs began to rise again. Twenty-five million people left their jobs during the first seven months of 2021, with record numbers quitting April through July. They retired, switched positions or industries, freelanced, started their own businesses, or left the workforce altogether. This resulted in the current talent shortage affecting all industries—some more than others.

A survey of 1,200 employers by the Society for Human Resource Management (SHRM) found that nearly 9 in 10 organizations are finding it difficult to fill certain open positions.
Included in those findings:
79% of businesses have the most challenging time filling hourly, entry-level positions, and 66% struggle to fill mid-level (non-managerial) positions.
The manufacturing, hospitality/food/leisure, and healthcare/social assistance sectors are having the most trouble finding employees to fill predominantly hourly positions.
73% of organizations say they see a decrease in the number of job applications for their difficult-to-fill positions.
Nearly half of organizations have experienced an increased number of applicants who fail to reply to a request for an interview.
According to the Conference Board Labor Market Institute, the labor crunch is most demanding on blue-collar and manual services employers. For example, when businesses started reopening in late 2020 and early 2021, Americans' hunger for leisure services—restaurants, entertainment, and travel—skyrocketed from stationary to substantial levels.
Because many of these establishments were forced to furlough and lay off workers during the pandemic's early days, they struggled to bring employees back quickly enough to take advantage of the economy's resurgence—and the same is true a year later, in 2021. As a result, labor issues are impacting their bottom lines.
According to Statista, industry unemployment rates in August 2021 were:
Mining, Quarrying, and Oil & Gas
Wholesale and Retail Trade
Transportation and Utilities
Agriculture, Related Private Wage and Salary Workers
Self-employed Workers and Unpaid Family Workers
Professional and Business Services
Education and Health Services
Almost half (45%) of business owners who participated in NFIB Research Center's latest survey on how the COVID-19 pandemic has affected small businesses are currently experiencing a staffing shortage. Of those, 52% are missing out on sales opportunities because they can't fill open positions.
Factors Contributing to the Labor Shortage
Employers affected by the shortage are working hard to determine why so many Americans have not returned to work with so many available opportunities. But there is no single reason why the labor gap still exists. To pinpoint the reasons why your business may be struggling to fill job openings, it helps to understand where American workers are coming from.
SHRM surveyed 1,000 unemployed Americans in May and June 2021, who cited these reasons for their continued unemployment:
I've applied to jobs, but I haven't received any responses
I'm worried about being exposed to COVID-19 or have other health issues/concerns
The jobs available don't match my skillset or interests
The jobs available pay less than what I was earning before
I'm taking this time to prepare for a career shift
The expanded unemployment benefits or stimulus checks make it possible for me to be more selective in the types of jobs I apply for
I'm earning more on the expanded unemployment benefits than what I'd earn by working
I've applied to jobs but realized I didn't like the job/type of work
Interestingly, nearly 70% of organizations that participated in the same survey ranked expanded unemployment benefits (Pandemic Emergency Unemployment Assistance), which provided recipients of state unemployment an additional $600 in weekly benefits initially, as a leading reason they were having difficulty filling open positions. This contrasts with employees' stated reasons for their continued unemployment and represents a disconnect between employers and their employees.

Here we examine in more detail five primary underlying conditions that are contributing to the current labor shortage, according to various experts:
Wages and Working Conditions
During this labor shortage, workers have gained leverage and are seeking higher wages, expanded benefits, a better work-life balance, and scheduling flexibility. In fact, flexibility is so important to job seekers and employees alike that many say they would choose a company—or leave their current employer for one—that offers a hybrid work model over one that does not. While they are searching for those opportunities, many workers have turned to alternative "gig worker" businesses such as Uber and DoorDash to set their own hours or days.
"Until the coronavirus pandemic completely upended the economy, few workers were in a position where they could demand the benefits they wanted or choose to leave a job that was treating them so badly," according to the Forbes article, "What Does a Worker Want? What the Labor Shortage Really Tells Us." "Now, there are more people with not only the bargaining power to get what they want, but also the motivation to ask for it."
Education and Skills Gaps
Many unemployed Americans are searching for better jobs, saying they want to work for companies that offer training and advancement opportunities and companies that value the abilities they offer beyond a college degree. Thus, the labor shortage could encourage employers to create a talent pipeline for existing employees or candidates that show promise beyond the details of their resumes and could provide the education and training needed to advance their careers.
According to the New York Times article, "Good News: There's a Labor Shortage" by David Autor, "The only times in the last four decades that U.S. workers without college degrees saw rapid, sustained improvements in working conditions were during similar periods of labor scarcity: in the late 1990s, during the dot-com boom, and in the years immediately before the pandemic when the unemployment rate fell below four percent. The period of labor scarcity, then, is an opportunity to catalyze better working conditions for those who need them most."
Now, there are more people with not only the bargaining power to get what they want, but also the motivation to ask for it.
— Tom Spiggle, "What Does A Worker Want? What The Labor Shortage Really Tells Us." Forbes.com
Incongruities and Missed Opportunities
A sizeable number of applicants report that they are diligently searching for work but are excluded from consideration for promising positions. For example, almost half of those who participated in the SHRM survey said they were still unemployed because they had not received responses to job applications.
While there could be solid employer-driven reasons for the lack of responses, there is also a chance that these applicants are inadvertently eliminated by hiring software or are not considered because they don't have a specific college degree. According to the Census Bureau, two-thirds of American workers don't have a bachelor's degree, but many have acquired on-the-job skills and training that rival educational requirements.
The same applies to the opposite side of the equation: There are rising numbers of candidates hired to fill positions who quit because they say the job was not what they were told it would be—or what they thought it would be. To reduce the chance of this happening in your organization, you can use screening tests during the recruiting process to assess applicants' cognitive and technical skills and whether they possess the personality traits you consider beneficial for the position. This approach supplements your business' recruiting team's skills and provides an objective tool to help evaluate various candidates applying for a job.
Family Matters
Many workers with children at home decided to leave their jobs early in the pandemic because they had few (if any) alternative childcare options. The same held for those whose family members became ill (with COVID-19 or otherwise) and required round-the-clock care. Even after schools and daycares reopened to in-person learning, many parents have opted to reduce their work hours or remain unemployed because they are concerned about their children getting sick—or bringing the virus home so they contract it themselves—during the COVID Delta-variant surge.
As more children become vaccinated—and the pandemic recedes—many of these workers will re-enter the workforce, and their focus will likely be on finding flexible work that allows them to follow a hybrid work schedule or flexible hours to reduce or eliminate childcare costs. In addition, most—if not all—will also be looking for employers who offer childcare benefits as part of their total compensation package.

According to the Census Bureau, two-thirds of American workers don't have a bachelor's degree, but many have acquired on-the-job skills and training that rival educational requirements.
Generational Differences
Several generational movements are also contributing to the labor shortage. For example, many Baby Boomers chose to retire during the pandemic, reversing a 25-year trend of mature workers continuing their employment beyond the traditional retirement age and further reducing labor supply, according to the Conference Board Labor Market Institute's research report, "Labor Shortages Are Making a Comeback." On the other end of the spectrum, there has been a decline in the number of younger, teenaged "Gen Z" workers taking hourly jobs.
Supply Chain Brain's September 1, 2021, article, "Five Factors Driving the Labor Shortage, and Their Near-Term Fixes" states that Millennials are generally better educated than previous generations, with approximately 40% holding a bachelor's degree or higher, compared to 29% of Generation Xers and 25% of Baby Boomers. As Baby Boomers retire and Gen Xers move into senior positions, Millennials and Gen Zers now make up most of the workforce. College graduates traditionally look for white-collar positions to use their degrees, so the pool of candidates available to take manual-labor or blue-collar jobs is shrinking. This could increase future labor shortages in those industries.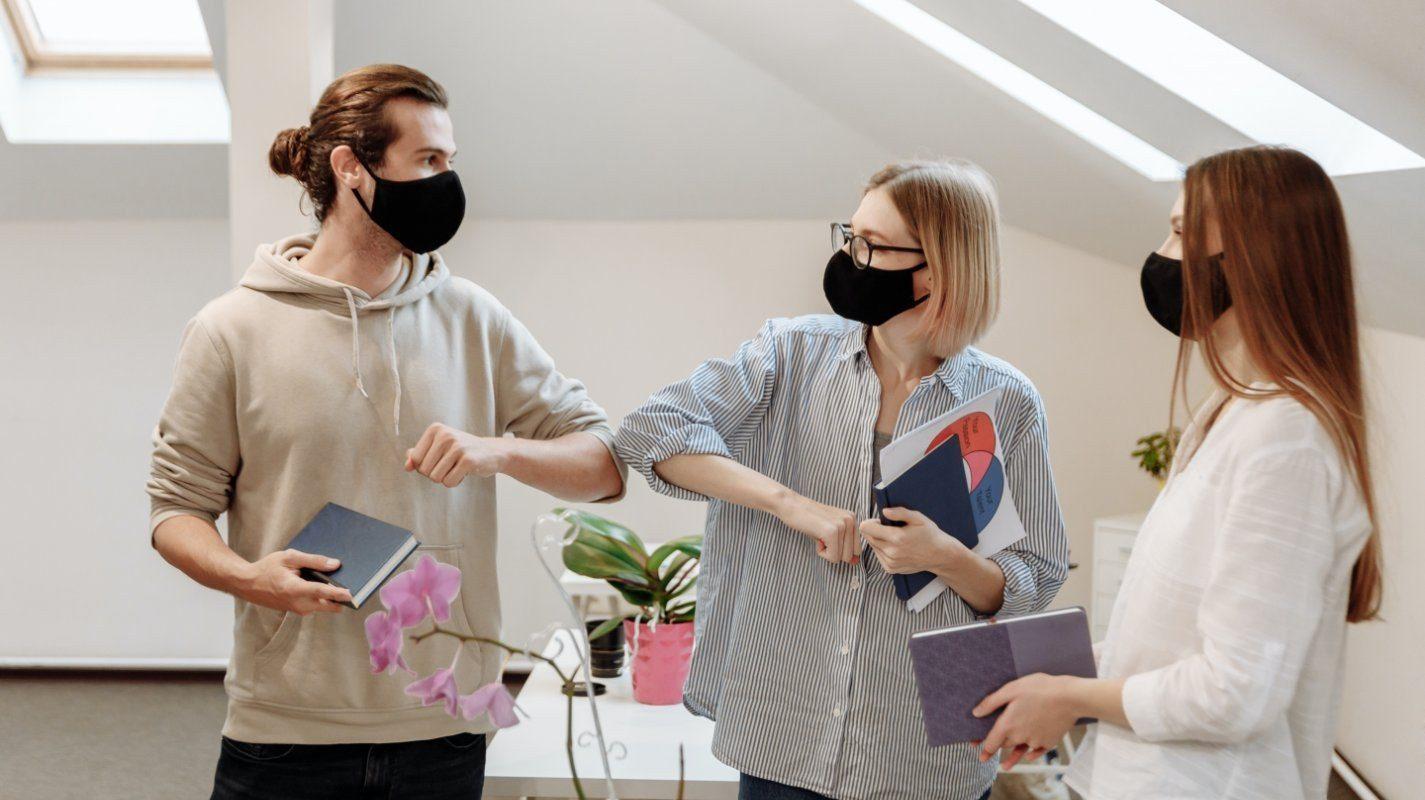 How to Prevent a Labor Shortage in Your Organization
As vaccination efforts progress, the Delta wave subsides, and personal savings decrease, more people are expected to return to work. Two-thirds of professional economic forecasters surveyed for the National Association for Business Economics (NABE)'s report, "NABE Outlook: September 2021" say they anticipate nonfarm payrolls to return to pre-COVID-19 levels by the end of 2022, and the remainder (33%) expects the job recovery to occur in 2023 or later.
Even with the expected recovery, there are indicators that employees' expectations of their employers are evolving beyond what is commonplace today. If their values don't align—or if they don't see a clear pathway for growth—employees will likely be more willing to forgo working for their current company and search for opportunities elsewhere.
"A company's competitive advantage is determined by its people," says Michelle Mikesell, Vice President of Corporate HR for G&A Partners. "Therefore, it is imperative to find the right talent and recognize and retain top performers. Significantly improving your human capital practices can create a 30% increase in stockholder value."
She recommends business owners do the following:
Survey candidates about their experiences during the recruiting process.
Provide a clear definition of rewards and accountability at the beginning and throughout the employee relationship.
Offer a flexible workplace with minimal bureaucracy and participatory management teams.
Maintain communication integrity by practicing what you preach.
Consider these additional suggestions as you navigate the current labor shortage and shore up your long-term recruiting and retention efforts:
Increase compensation.
Increase hourly and salary pay structures to align with or exceed those of your competitors. Offer signing bonuses to promising candidates and referral bonuses to employees who help bring in new hires.
Expand benefits.
Supplement traditional employee benefits, which typically include medical insurance, ancillary benefits (dental, vision, life insurance, disability insurance), and retirement or pension contributions with creative offerings, such as an employee assistance program and child- and family-care assistance benefits.
Offer professional growth opportunities.
Create and develop an active talent pipeline in your organization dedicated to improving the skills of recruits and existing employees.
Revise qualification and credential requirements.
Expand your available talent pool by revisiting your qualification and credential requirements and cultivating connections with local high schools, trade schools, and universities to develop internships and training opportunities.
Implement workplace flexibility.
Schedule flexibility and a healthy work-life balance are almost as critical as pay for workers these days. Implement flexible practices that align with your business needs and strengthen your company culture.
Fine-tune your recruiting program.
Implement advanced technologies and techniques to streamline your recruiting processes and better target candidates.
How G&A Can Help
If you need help navigating the challenging labor market, consider working with a professional employer organization (PEO) such as G&A Partners. Our team of experts can help you source and hire the most qualified candidates for your organization and implement long-term retention strategies.