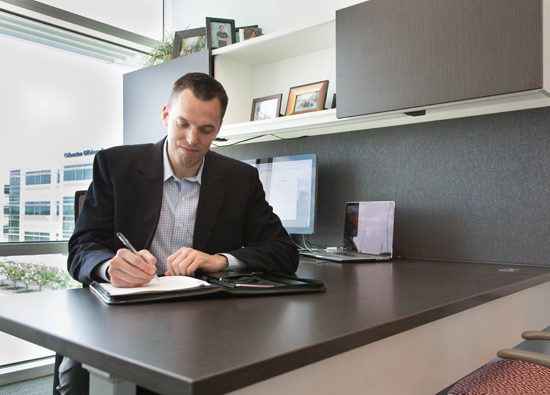 Most workplaces have policies, guidelines, rules, and regulations—but they're not always documented. If you do have an employee safety manual and associated processes and procedures—when was the last time you reviewed them to see if they're due for an update? The safety professionals at G&A have extensive experience creating and updating customized employee safety manuals and we can help you pull together and document the processes and procedures that will serve as the backbone of your workplace safety program.
The importance of an employee safety manual
As a business owner or manager, you understand the importance of implementing processes to ensure the safety of your employees in the workplace. But have you documented and effectively communicated those key steps to your employees? An employee safety manual contains the policies and procedures your workers should follow to prevent accidents and injuries on the job. Aligned with safety regulations required by OSHA and state and local agencies, a comprehensive and effective manual is focused on preventing workplace injuries and minimizing workers' compensation claims, and also details the steps employees should take in the event of an accident or near-miss incident.
A safety manual customized to your unique work environment
Though you may have standard industry rules and procedures in place, no two workplaces are alike. Applying a generic safety manual to your company's operations won't provide you with the comprehensive safety measures needed to protect the people in your organization. At G&A, we take the time to learn the specifics of your work environment, and we analyze and outline typical steps that each group of employees should take to perform their job(s) safely.
In addition, our workplace safety specialists can:
Document general workplace practices
Review your emergency response plan, which covers scenarios ranging from natural disaster to workplace violence
Compile all data into a format that works with your employee safety training program
Take the time and labor out of properly documenting employee safety measures.
Documenting your safety processes and procedures can be complicated and labor-intensive. To help ensure you have proper safety measures in place and documented, and to cut down on time spent managing it all, G&A can get the job done and add value in the process.
Our services include:
Development of a written Employee Safety Manual
Regular safety audits/inspections
Post-audit/inspection safety reports and trainings
Onsite and online safety training materials