Improve Savings with a Creative and Competitive Employee Benefits Offering
An employee benefits package is typically one of the top expenses for an organization (second only to payroll) and looking for opportunities to find savings in this area can have a positive impact on your bottom line. Viewing your employee benefits offering entirely through the lens of cost savings, however, can end up impacting your ability to attract and retain talent.
Employees today do appreciate more affordable healthcare costs—such as lower deductibles, co-pays, and out-of-pocket healthcare expenses, but cost is not the only factor job candidates are considering when assessing a new opportunity. As a result, many employers are now offering a diverse array of benefits to compete for talent in today's competitive labor market—including flexible hours and tuition assistance—in addition to traditional benefits.
So, how do you put together a benefits package that helps you to attract and retain your best employees without sacrificing profitability?
A strong employee benefits strategy can help you save money on your employee benefits program while also helping you remain competitive.
Here are four tips to get you started:
Tip 1:

Find New and Better Ways to Secure Coverage and Provide Better Benefit Plan Designs

Quality medical coverage is one of the most important elements of your company's benefits offering. The more competitive your benefits are with others in your industry, the more you can improve your retention rates of your top talent. But being competitive doesn't mean you have to provide the most expensive plans on the open market.

Consider redesigning your plan options to ensure people are not over-insured and that your company is providing the best health insurance plans possible. If you have a small business, consider partnering with a professional employer organization (PEO) such as G&A to gain access to a wider variety of healthcare plan designs from top-tier carriers at a rate you and your employees can afford.

It's also good practice to communicate with your team members through regular employee surveys, townhalls, etc. and perform a needs assessment. Then you can use benchmarking data to evaluate the effectiveness of your benefits plan on a recurring basis.

Download our Guide to Demystifying COBRA Compliance: How to Navigate the Law and Fill the Employee Health-Insurance Gap
Tip 2:

Educate Your Workforce on All Available Employee Benefit Offerings

It's not just business owners who find benefits confusing. Employees do, too. And it doesn't help that they feel pressured to make benefit-election decisions during an often-brief open enrollment period. When rushed, employees typically won't make significant changes—they will instead choose what they know and what they are most comfortable with. As a result, their elections may not reflect their changing needs.

To help your employees make educated choices for themselves and their families, you can offer several informational meetings on single topics throughout the year—including benefit options like flexible spending accounts (FSA), health savings accounts (HSA), employee assistance programs (EAP), and more. This will help ensure they understand each of the options available to them and which ones may be more cost-effective.
Tip 3:

Take Another Look at Your Employer Contribution Strategy

Employers that offer medical insurance are required to contribute a minimum amount toward medical coverage for employees who enroll in a medical plan—generally 50% of the employee-only coverage premium of the lowest-cost plan. As an employer, you can choose to contribute more than that amount to increase the value of your health benefits offering.

"A good way to save money when offering multiple medical plan options is to set a flat dollar amount instead of applying an equal contribution percentage to all plans," says Brett Brown, G&A Partners Director of Benefits Administration. "If you contribute an equal percentage to each plan, it costs the company more money when someone enrolls in a more expensive plan. If you contribute a flat dollar amount instead, the cost to the company is the same regardless of which medical plan employees choose."

"This allows you to budget your expenses. When the plan renews each year, you can decide what your flat-dollar contribution will be, versus paying a percentage of any increase."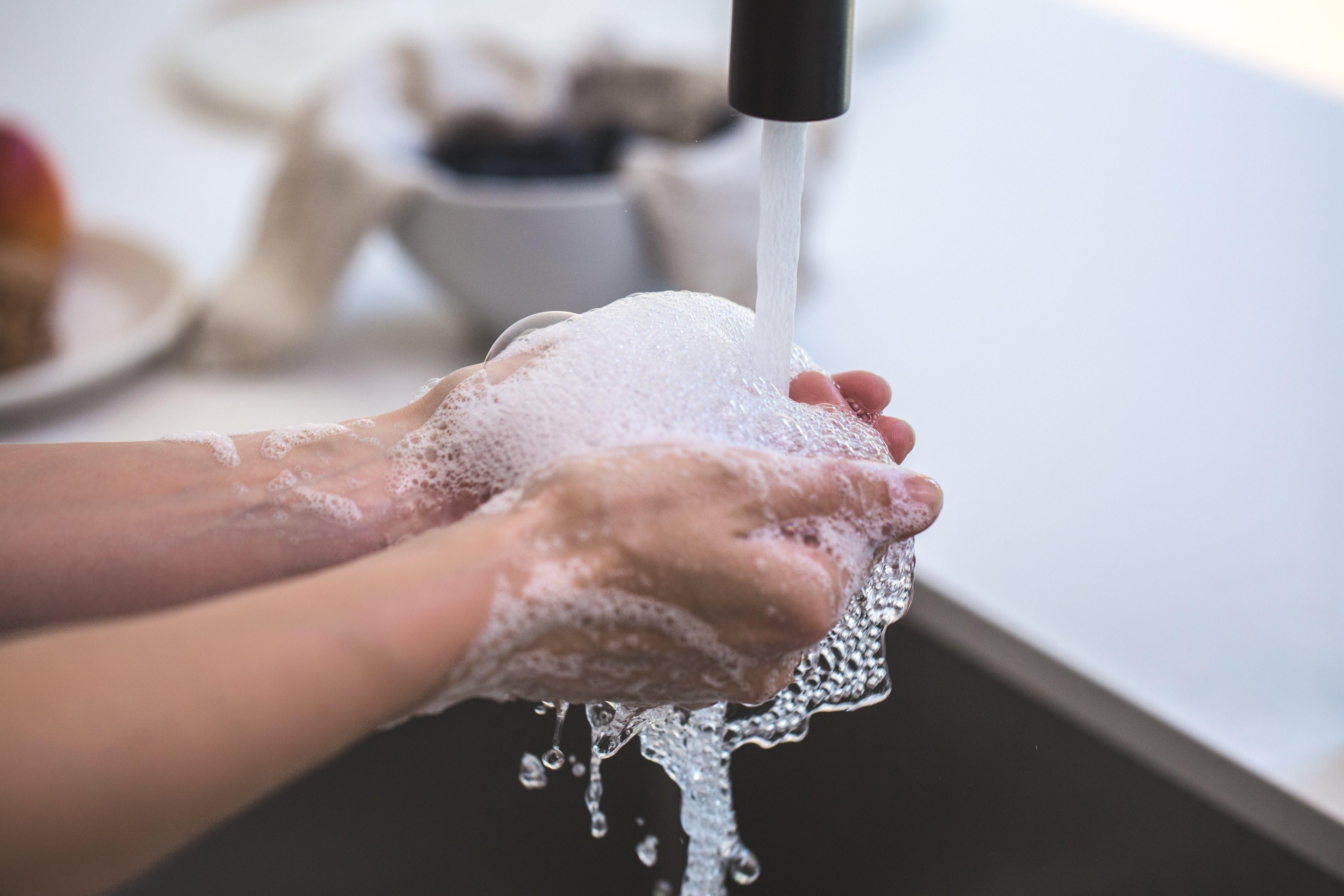 Tip 4:

Make Your Office a Healthier Workplace to Cut Healthcare Costs

A great way to keep healthcare costs more affordable—for both your company and your employees—is to help everyone stay healthy.

Creating programs that focus on specific employee health issues can be offered as part of, or in addition to your company's employee wellness program. The COVID-19 pandemic has caused a lot of fear and anxiety in today's workforce. Depression among workers is at an all-time high. Consider offering an Employee Resource Program that offers individual and family counseling services and financial fitness advice to help your employees round out their benefits.

"A company culture that promotes healthy living habits will contribute to a healthier and happier workforce, and that will ultimately have a positive impact on healthcare costs," Brown says. "For your onsite employees, consider providing healthy snacks and encouraging employees to use their full break times to eat, exercise, and just unwind for a while. For those who are working from home, consider setting up virtual team lunches a few days a month or issuing healthy diet and exercise challenges and then offering prizes to those employees who meet their goals.

"There are a number of creative ways to promote a healthy balance in your employees' lives, and they can have a positive impact on your culture and your bottom line."
How G&A Can Help
G&A's dedicated team of benefits specialists can oversee and administer every aspect of your benefit offerings, deliver excellent customer service to your employees, and help ensure you comply with all federal and state regulations. We also leverage the buying power of our 55,000-plus employee base to procure top-rated benefits from the nation's most trusted carriers. When you partner with us, you gain access to an impressive list of benefits options at a price you and your employees can afford.