The time-honored employee compensation package of salary plus bedrock benefits is evolving as the job market undergoes a paradigm shift triggered primarily by the COVID-19 pandemic.
The number of job openings in the U.S. climbed to 10.1 million at the end of June 2021, which is the highest recorded since the U.S. Bureau of Labor Statistics (BLS) started tracking job openings in December 2000. The BLS states in its latest unemployment report (July 2021) that there are approximately 1.4 million more unfilled jobs than the number of unemployed.
At the same time, employers in some industries are facing a labor shortage and are finding it increasingly difficult to attract qualified candidates with pre-pandemic compensation packages. As a result, employers searching for a competitive advantage in this employees' market are getting creative and offering greater financial incentives and expanded benefits packages that take a holistic approach to mental, physical, and financial health and wellness. These are in addition to traditional employee benefits, which typically include medical insurance, ancillary benefits (dental, vision, life insurance, disability insurance), and retirement or pension contributions.
"Work can be difficult, and so is life—especially during a pandemic," says Brett Brown, Director of Benefits Administration for G&A Partners. "Many people are facing physical, emotional, financial, and other day-to-day problems right now. That leaves employers with a unique opportunity to support their current and potential employees by offering a well-rounded employee benefits package."
It's almost a necessity as America's workers are demanding more from their current—or prospective—employers and clearly communicating that they will seek employment elsewhere if their needs are not met. There is strong evidence that employers are actively responding.
Results of Inc.'s 2021 Best Workplaces survey of 422,000 employees from more than 3,000 companies in North America show that:
offer flexible working hours
provide access to counselors, mental health providers, and other employee assistance programs
offer qualified retirement programs
at least partially match their employees' contributions
offer unlimited paid time off to their employees
"A global pandemic completely upended the way we work and clouded even the most well-thought-out strategic plans," writes Tim Allen, CEO of CARE.com, in Harvard Business Review's The Pandemic Is Changing Employee Benefits (April 7, 2021). "One thing became very clear, very quickly—the undeniable interconnectedness of work and life."
If you own a small or mid-sized business or you're considering tweaking or redoing your compensation package and benefits plan, there are a variety of creative options you can employ that can boost your recruitment efforts and encourage valuable employees to stay for years to come:
Fiscal Edge: Supplement Your Compensation Package with Financial Incentives
Employees consistently rate compensation—salary or hourly pay and bonuses—as a primary factor in their decision to stay at their current job or hunt for a new one. That's why many employers are adjusting job-salary ranges and offering additional monetary incentives to attract and retain top talent in this challenging job market.
Those companies offering raises alongside a path to better careers aren't having as difficult a time filling open positions, according to Time Magazine's Hourly Workers Are Demanding Better Pay and Benefits—and Getting Them by Alana Semuels (July 21, 2021). For example, after Waste Management announced in April that it would offer 36,000 full-time workers and their dependents free tuition for undergraduate and graduate degrees, its May recruiting drive attracted 1,200 people, with 300 accepting job offers.
In addition to bedrock (traditional) benefits, consider offering these creative financial incentives to attract qualified candidates and retain employees:
Enhanced training opportunities that focus on an employee's career path in the organization and their chosen field
Internal referral bonuses
Larger employer-paid 401(k) matches
Increased employer benefits contributions (companies pay a larger share of the cost of benefits)
Education assistance, including tuition reimbursement, tuition assistance, and employer-sponsored scholarships
More than half of employees plan to look for a new job in 2021, with better and greater work-life balance the top reasons for the move.
— Alyssa Place. "These 4 must-have benefits will get your employees back to the office." Benefitnews.com
Holistic Edge: Give Employees Access to a Variety of Quality-of-Life Benefits
During the pandemic, many employees have turned to their employers for support—seeking new physical and mental-health resources to help them navigate the unforeseen tolls wrought by the pandemic and requesting additional time off to care for their children and other loved ones. Employers that answer the call to action are better able to retain existing employees and compete for new employees than those who do not.
"It has been proven that there is a direct correlation between happy employees and their overall production at work," Brown says. "So, if employers focus on providing well-rounded benefits that take a wholistic approach to employees' health and well-being, it can truly create a competitive advantage."
Some of the most requested quality-of-life benefits options, particularly during the pandemic, include child- and family care assistance, flexible work options, and mental health support tools.
According to Employee Benefit News' "These 4 must-have benefits will get your employees back to the office" by Alyssa Place (June 22, 2021), "More than half of employees plan to look for a new job in 2021, with better and greater work-life balance the top reasons for the move."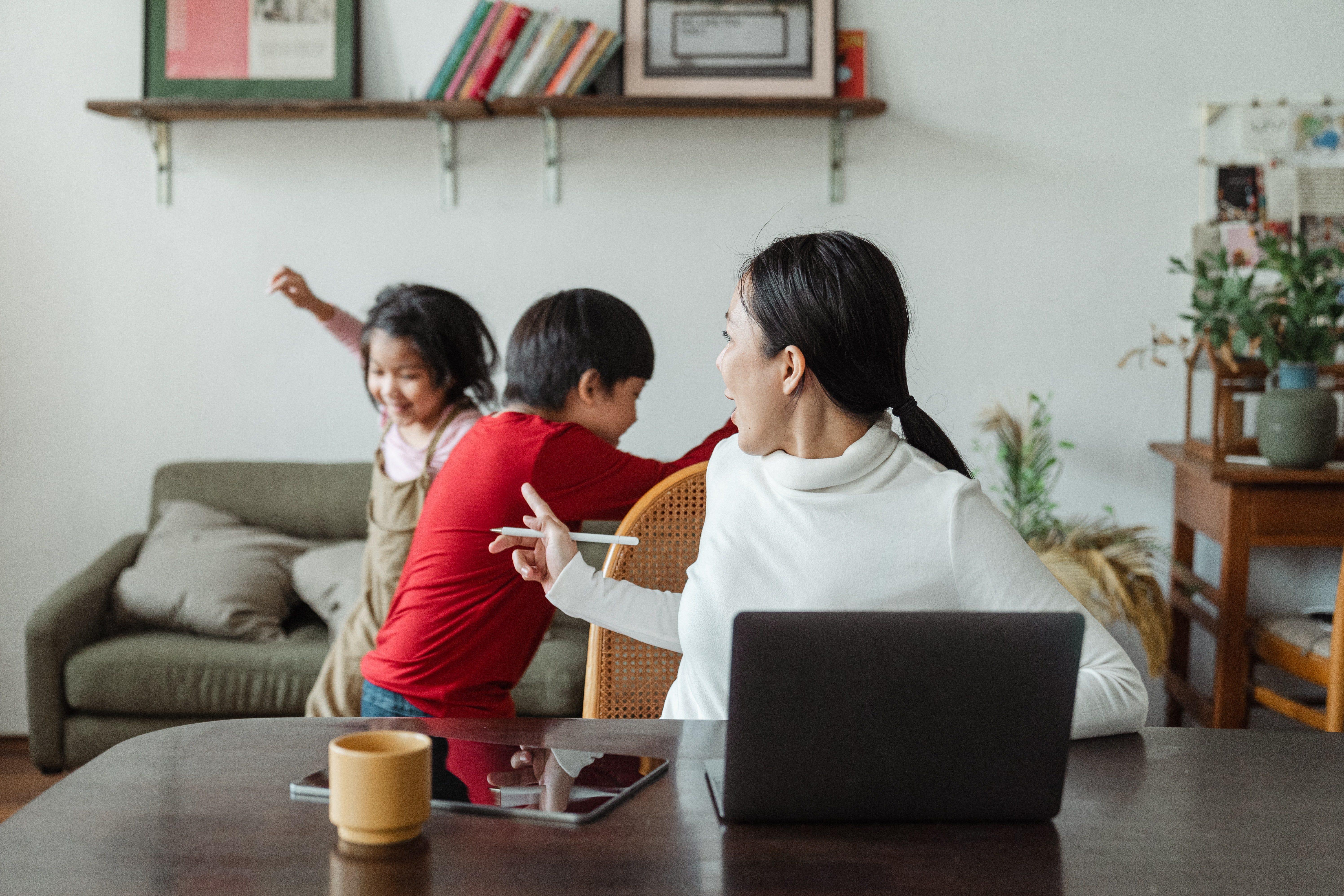 Family Support: Child and Family Care Assistance Benefits
Early in the pandemic, workers with children faced unforeseen hardship when childcare facilities closed temporarily, and schools sent students home to learn remotely. As a result, many employees were forced to leave their jobs because they had few alternative childcare options. The same held for those whose family members became ill (with COVID-19 or otherwise) and required round-the-clock care.
The need for family and childcare benefits—such as stipends, on-site daycare, and paid (or unpaid) family leave—is not new, but during the pandemic, it became evident that change is imminent.
Child- and family-care assistance benefits your business could offer to employees include:
Childcare program or center (subsidized or non-subsidized)
Childcare referral service
Bring your child to work in an emergency
On-ramping program for parents re-entering the workplace
On-ramping program for employees with elder-care responsibilities
Dependent care flexible spending account
Elder care referral service
Domestic partner benefits
Consider aiding new or soon-to-be parents, too, with benefits such as:
On-site lactation/mother's room
Paternity leave
Adoption or foster-care assistance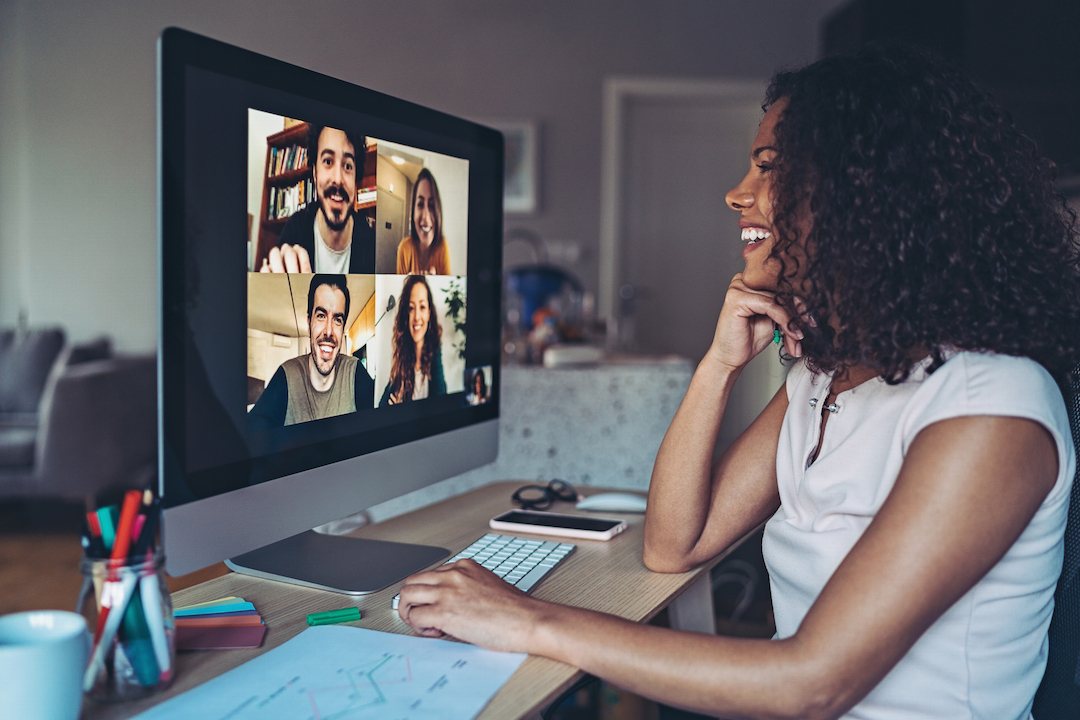 Workplace Flexibility: Hybrid Scheduling and Remote Office Benefits
Remote work became a norm when millions of Americans were sent home to set up shop after the onset of the COVID-19 pandemic in early 2020. Many became accustomed to the increased flexibility in their schedules and are now advocating for a hybrid workplace that offers a scheduled blend of in-office work and remote work.
WeWork and Workplace Intelligence's survey of 2,000 executives and employees revealed that most workers expect to continue working from home at least a few days a week. Moreover, businesses intend to support this arrangement because productivity has generally not declined.
Together with offering hybrid work options, employees are requesting—and some employers are providing—remote work assistance that helps them outfit a home office or pay for a shared workspace. As of fall 2020, 42% of human resources leaders reported increased investment in allowances and reimbursements for home-office expenses, according to Forbes' 5 Workplace Benefits On The Rise In 2021 And Beyond by Ashley Stahl (May 20, 2021).
Hybrid schedule and remote-work assistance options your business could offer to employees include:
Flexible work alternatives, including hybrid schedules, condensed workweeks, flex time, part-time work, shift work, and job sharing
"Flex desking," which allows employees to share desks—or book desks—according to their hybrid work schedules
Connectivity tools that enable remote workers to get their work done outside of the office
Cybersecurity measures that protect shared company files and private customer information
Technology (printer, hardware, etc.) that promotes an effective and efficient home workspace
Communication tools, such as video conferencing software and hardware that connect remote and in-office employees and allow them to collaborate successfully
Remote workplace stipends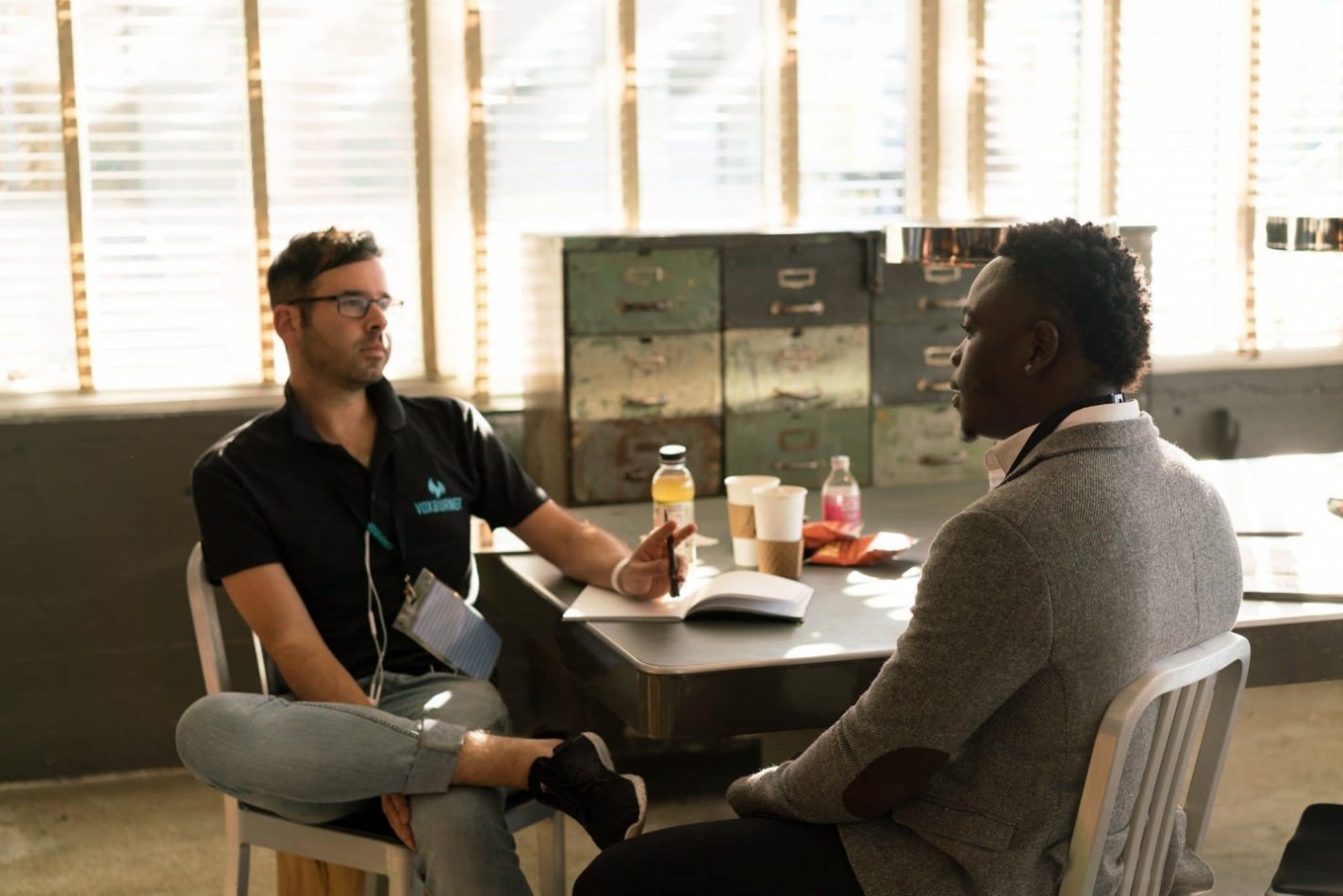 Emotional Empowerment: Mental Health and Wellbeing Benefits
The emergence of the COVID-19 Delta variant when it appeared the pandemic was waning has compounded the challenges many employees and their families have faced during this physical and mental health crisis.
When your employees' mental health is strained, it can result in reduced productivity, poor work quality, low morale, higher employee turnover, and an increased risk of employee injury and disease, according to the experts in G&A Partners' "Workplace Wellness and Mental Health" webinar.
Mental health and wellness-related benefits your business could offer to employees include:
Employee Assistance Programs (EAP), which provide free and confidential assessments, short-term counseling, referrals, and follow-up services to employees who have personal or work-related concerns
Telehealth services, which offer more flexibility and increased access to mental health services for employees with busy schedules
Wellness programs that offer preventative/proactive physical and mental health services
Employee Resource Groups (ERGs) that offer workers space within their place of work to support one another, share experiences, and address co-workers' and peers' identity-related issues within their companies and organizations
Financial wellness programs
Paid—or unpaid—leave options including family leave, parental leave, paid time off (PTO)/vacation time, and safe leave, which allows employees to take time off to address their individual needs or those of family members
If your business is facing challenges recruiting and retaining employees, and/or if you are concerned about the potential sticker shock associated with a comprehensive benefits package, there are affordable options. By partnering with a professional employer organization (PEO) such as G&A Partners you can access health insurance plans at lower rates as well as voluntary ancillary benefits such as dental, vision, life insurance, telehealth, and EAPs.
How G&A Can Help
G&A's dedicated team of benefits specialists can show you options, help you oversee and administer every aspect of your benefits program, deliver excellent customer service to your employees, and ensure you comply with all federal and state regulations. We also leverage the buying power of our 55,000-plus employee base to procure top-rated benefits from the nation's most trusted carriers. When you partner with us, you gain access to an impressive list of benefit options at a price you and your employees can afford. For more information, contact one of our trusted business advisors.