How to Avoid Hiring the Wrong Person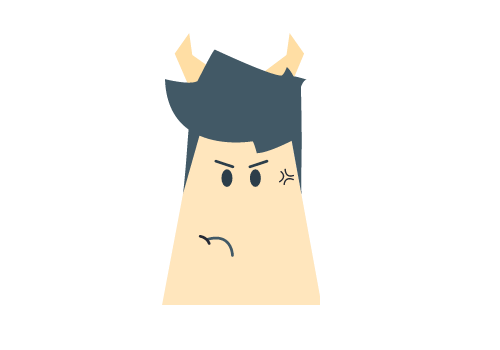 While no company's hiring process is perfect, consistently hiring the wrong person can be a very costly mistake. Taking into account the expenses associated with recruiting and training an employee and possible unemployment claims, the cost of replacing a single employee can easily range anywhere from 30 to 150 percent of the employee's annual salary.
But the damage that hiring the wrong person can cause goes beyond just the typical costs of employee turnover to have a much more significant effect on a company. Hiring the wrong person can negatively impact employee morale, decrease trust and confidence in an organization's hiring process and cause an overall dip in employee productivity. And no company is immune to the damage a bad employee can cause. A 2013 study conducted by CareerBuilder.com found that two-thirds of US employers reported having been negatively affected by a bad hire.
If your company consistently hires people who prove to be bad employees, you may want to think about reviewing your entire recruitment process, paying special attention to how you source and interview candidates.
Sourcing
Before you start searching internet job boards or a resume database, think about what your current job postings look like. To hire a star employee, you have to start by crafting a job posting that appeals to star employees. The effort you put into creating a job description that accurately and completely describes the skills, experience and education level you're looking for in an applicant, as well as the requirements of the job, has a direct connection to the quality of the applications and resumes you'll receive.
Once you've crafted a complete, concise and compliant job description, you need to think carefully about where to post it. Just throwing the posting up on your website is (almost) as ineffective as hanging a "Now Hiring" sign in your window. You'll get some applications and interest, but what are the chances that your perfect, star employee is constantly checking your website, just waiting for you to post a job? Be proactive and strategic when posting your job. Think about where the right employee is already looking for a new position, and post your job there: LinkedIn, association job sites, large online job boards, maybe even Twitter.
Now it's time to actively search for your next great employee. When sourcing candidates, make sure you're not just searching for people with the exact job title of your open position. There are so many different job titles out there that all essentially mean the same thing, but may not turn up in an exact search. The same goes for skills-based buzzwords. Instead, conduct semantic-based searches that include terms that directly tie in to the responsibilities of your particular posting.
Interviewing
Just because an applicant looks good on paper doesn't mean that they're the star employee they're advertising themselves as. That's why face-to-face interviews are one of the most crucial parts of the hiring process. But how can you tell the difference between great candidates and potential bad eggs during a one-hour interview? TLNT put together a list of warning signs to help employers and interviewers identify a bad hire:
Vague answers
When a candidate offers a vague or fuzzy answer when asked about his or her skills or experience, it means that he or she is not totally confident in their answer. Candidates who do possess the required skills or knowledge will confidently and definitively respond to these questions. If you get a fuzzy answer, prompt the candidate to clarify their answer with specific examples. If they can't, then they most likely don't have the skillset you're looking for.
Speaking poorly of a former employer
If a candidate speaks harshly about his or her previous employer, manager or co-workers during an interview, it may be indicator of a negative personality or an unprofessional demeanor. Although we've all had bad work experiences, qualified candidates should be able to frame and speak about those experiences in an objective and professional manner.
Showing up late
This is one is a bit of a no brainer, but if a candidate is more than 15 minutes late for an interview it should raise an automatic red flag. While emergences and unavoidable traffic issues are certainly understandable, if the candidate doesn't call ahead to explain why they're running late they simply don't care enough to make sure they were on time.
Spinning weakness as strengths
One of the most common pieces of interview advice out there is to always spin your weaknesses as strengths. Canned or generic responses to questions about weaknesses like "My biggest weakness is that I work too hard," or "I'm too detail-oriented," or "Sometimes I set very high expectations for myself" essentially say nothing at all. The best candidates will be honest about what they perceive as areas or skills they need to work. This shows a willingness to learn and grow, a trait that all employers hope their employees will have.
Realizing you've made a mistake after you've hired someone is a costly situation to find yourself in, and it happens all the time. But weeding out any potential bad hires can be tricky, especially if you're not an experienced interviewer or HR professional. If your business needs help hiring the right people, it might be time to consider outsourcing your hiring process.
G&A Partners, one of the nation's leading professional employer organizations (PEO) for more than 20 years, offers a recruitment process outsourcing solution that delivers high-quality job candidates and measurable results while reducing hiring costs and ensuring that your organization remains in full compliance with federal, state and local regulations at every stage of the hiring process. By providing proven solutions and technology, G&A alleviates the burden of tedious administrative HR tasks, allowing business owners to focus their time, talent and energy on growing their companies.
Learn how G&A Partners can help you improve your recruitment process by calling 866-634-6713 to speak with an expert or schedule a business consultation.